Lanyards
Titan II Stretch Pack-Type Shock-Absorbing Lanyards
Titan II Stretch Pack-Type Lanyards combine the integral Pack-Type Shock Absorber with a unique stretchable lanyard design.
Overview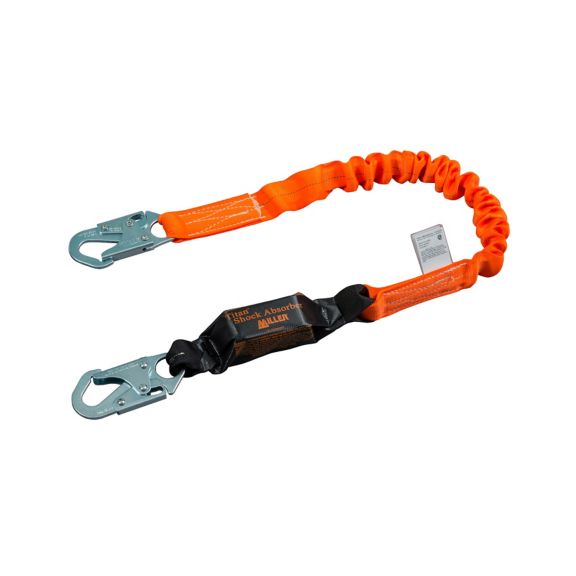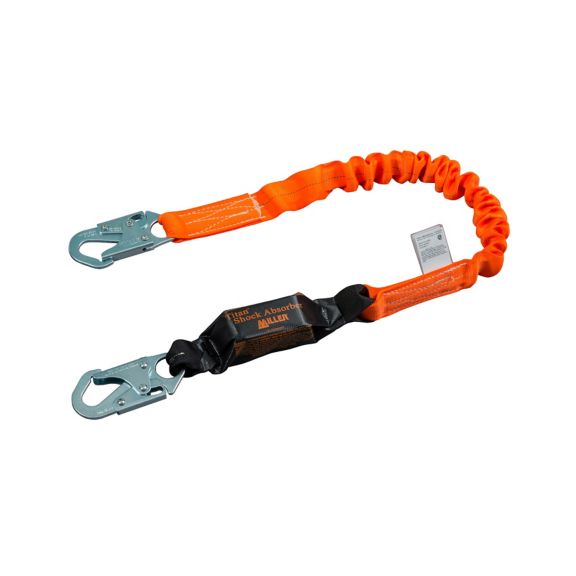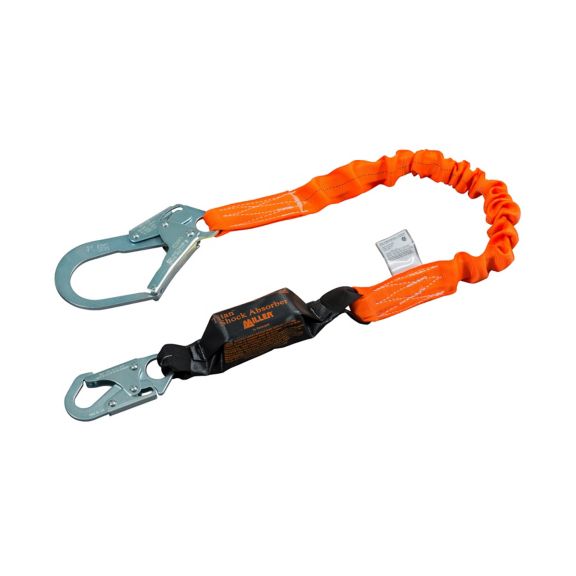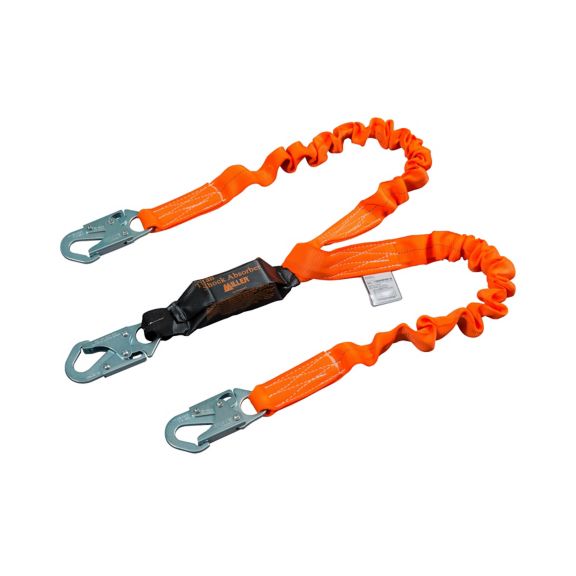 Key Features
Unique stretchable design (4 ft. [1.2m] to 6 ft. [1.8m]), minimizes tripping, snagging and dragging


SofStop Shock Absorber pack is designed with a specially-woven inner core that smoothly expands reducing fall arrest forces
Includes a heavy-duty back-up safety strap

Hazards
Confined Space
Fall from height

Regulations
Meets all applicable OSHA, ANSI and CSA standards

Warranty Information
We sincerely believe that our fall protection equipment is the best in the world. Our products endure rigorous test to ensure that the fall protection equipment you trust is manufactured to the highest standards. Miller fall protection products are tested to withstand normal wear and tear, but are not indestructible and can be damaged by misuse. Our Limited Lifetime Warranty does not apply to normal wear and tear or abusive treatment of the product.

In the unlikely event that you should discover defects in either workmanship or materials, under our Limited Lifetime Warranty, we will repair or replace the product at our expense. If a replacement is necessary and your product is no longer available, a comparable product will be substituted. Should a product issue surface, contact us at 800/873-5242.

Manufacturing specifications are subject to change without notice.
Data Sheet
Name
Description
File Size
Date
Size
sps-his-sp538-rev-a-csa-titan-stretch-pack-type-shock-absorbing-lanyards-data-sheet.pdf
application/pdf 360.22 KB
10/21/2021
360.22 KB
Brochure
Name
Description
File Size
Date
Size
Titan II Harnesses & Lanyards Brochure
application/pdf 3.26 MB
10/21/2021
3.26 MB
Others
Name
Description
File Size
Date
Size
Titan II Harnesses & Lanyards FAQ'S
application/pdf 236.77 KB
10/21/2021
236.77 KB
Name
Description
File Size
Date
Size
Titan II Harnesses & Lanyards Brochure
3.26 MB
10/21/2021
3.26 MB
sps-his-sp538-rev-a-csa-titan-stretch-pack-type-shock-absorbing-lanyards-data-sheet.pdf
360.22 KB
10/21/2021
360.22 KB
Titan II Harnesses & Lanyards FAQ'S
236.77 KB
10/21/2021
236.77 KB
Name
Description
File Size
Date
Size
sps-his-sp538-rev-a-csa-titan-stretch-pack-type-shock-absorbing-lanyards-data-sheet.pdf
360.22 KB
10/21/2021
Titan II Harnesses & Lanyards Brochure
3.26 MB
10/21/2021
Titan II Harnesses & Lanyards FAQ'S
236.77 KB
10/21/2021