High Tech & Semiconductor
Midas®-M
Fixed extractive, 4-in-1 multi gas detector. The Midas®-M is a Fixed Extractive Single Point with 4-in-1 Multi Gas Detector to detect more than 30 gases - precisely, easily, quickly
Overview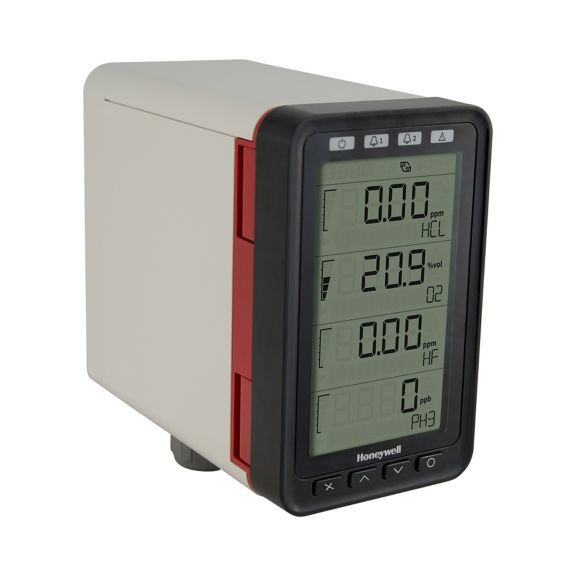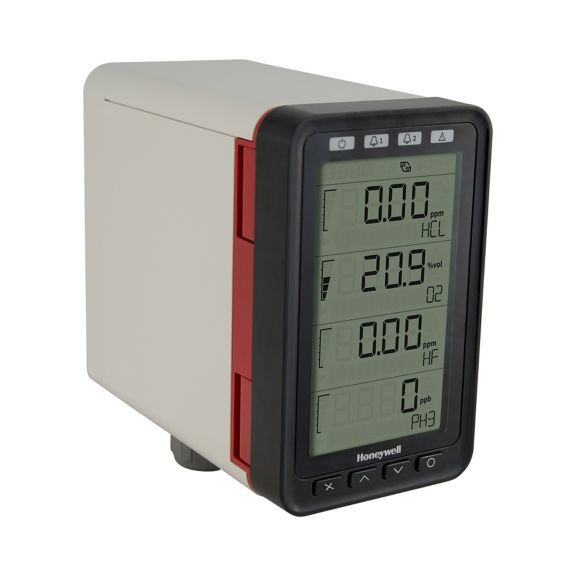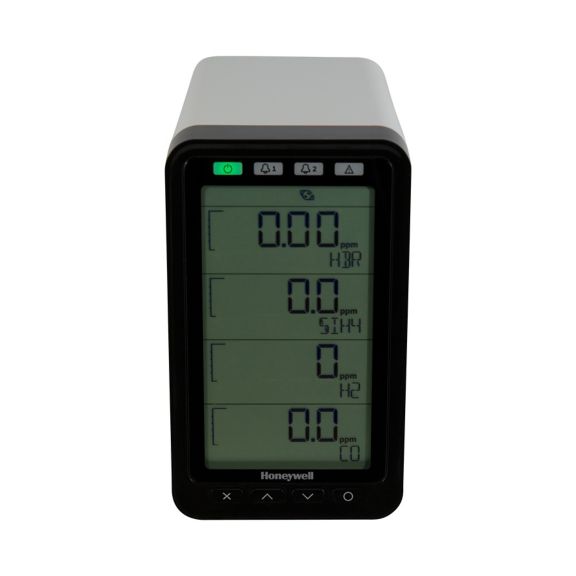 Fixed extractive, 4-in-1 multi gas detector.
The Midas-M is a Fixed Extractive Single Point with 4-in-1 Multi Gas Detector to detect more than 30 gases - precisely, easily, quickly, that draws a sample locally or from a remote point to a sensor cartridge that is located inside the detector's chassis.
A side range of toxic, flammable and oxygen gas sensor cartridges are available that enable detection of gases used or generated in the Semiconductor and other manufacturing industries.
Others
Features

3 built in relays (Form C) for Alarm 1, 2 and Fault

Keypad interface and remote web browser interface

Power over Ethernet (PoE) communication

Modbus/TCP Ethernet for easy connectivity to all control and alarm systems ports for control connectivity and service interaction

4-in-1 multi smart sensor cartridge with on board * 'e-calibration' certificate

Over *33 gases available with 2 year warranty : 17 gases available at launch

Isolated 0-21 mA analog output with fault and event reporting

Modular design for easy to use and service (front, pump, sensor cartridge, main and base)

Robust extractive pump system (2 year lifetime) sampling up to 100 feet

Factory-calibrated sensors to reduce need for frequent gas testing
Others
Features

3 built in relays (Form C) for Alarm 1, 2 and Fault

Keypad interface and remote web browser interface

Power over Ethernet (PoE) communication

Modbus/TCP Ethernet for easy connectivity to all control and alarm systems ports for control connectivity and service interaction

4-in-1 multi smart sensor cartridge with on board * 'e-calibration' certificate

Over *33 gases available with 2 year warranty : 17 gases available at launch

Isolated 0-21 mA analog output with fault and event reporting

Modular design for easy to use and service (front, pump, sensor cartridge, main and base)

Robust extractive pump system (2 year lifetime) sampling up to 100 feet

Factory-calibrated sensors to reduce need for frequent gas testing
Features : 3 built in relays (Form C) for Alarm 1, 2 and Fault||Keypad interface and remote web browser interface||Power over Ethernet (PoE) communication||Modbus/TCP Ethernet for easy connectivity to all control and alarm systems ports for control connectivity and service interaction||4-in-1 multi smart sensor cartridge with on board * 'e-calibration' certificate||Over *33 gases available with 2 year warranty : 17 gases available at launch||Isolated 0-21 mA analog output with fault and event reporting||Modular design for easy to use and service (front, pump, sensor cartridge, main and base)||Robust extractive pump system (2 year lifetime) sampling up to 100 feet|Factory-calibrated sensors to reduce need for frequent gas testing|
Data Sheet
Manuals and Guides
Brochure
Technical Note
Name
Description
File Size
Date
Size
Name
Description
File Size
Date
Size
SKUs

MM-B01
Midas-M 4-20mA Base Module

MM-B02
Midas-M TCP/IP Base Module

MM-CAT
Midas-M Cartridge w/o Smart Cell

MM-FIL
Midas-M Filter Module

MM-FRT
Midas-M Front Module

MM-LIT
Midas-M LIT

MM-LPM

MM-M01
Midas-M 4-20mA Main Module

MM-M02
Midas-M TCP/IP Main Module

MM-PM
Midas-M Pump Module

MM-B01
Midas-M 4-20mA Base Module

MM-B02
Midas-M TCP/IP Base Module

MM-CAT
Midas-M Cartridge w/o Smart Cell

MM-FIL
Midas-M Filter Module

MM-FRT
Midas-M Front Module

MM-LIT
Midas-M LIT

MM-LPM

MM-M01
Midas-M 4-20mA Main Module

MM-M02
Midas-M TCP/IP Main Module

MM-PM
Midas-M Pump Module