High Tech & Semiconductor
Midas®S2
Overview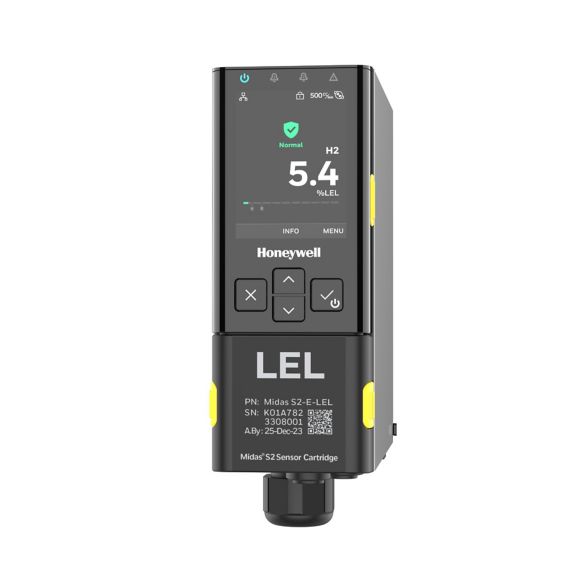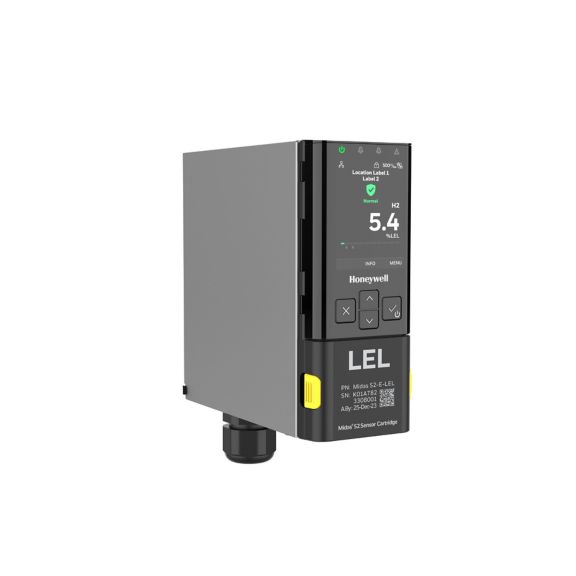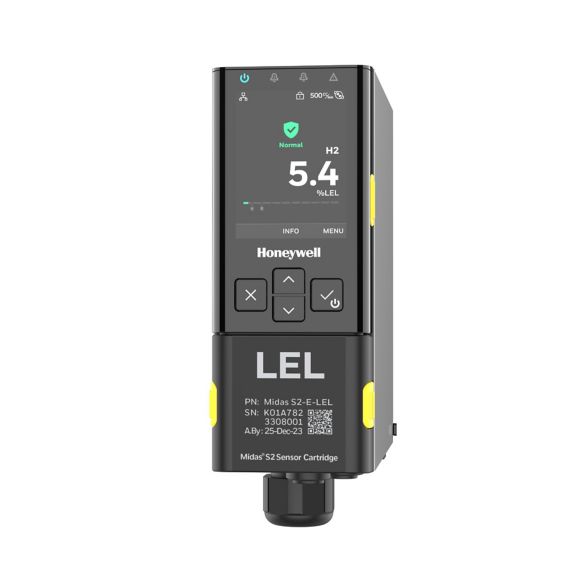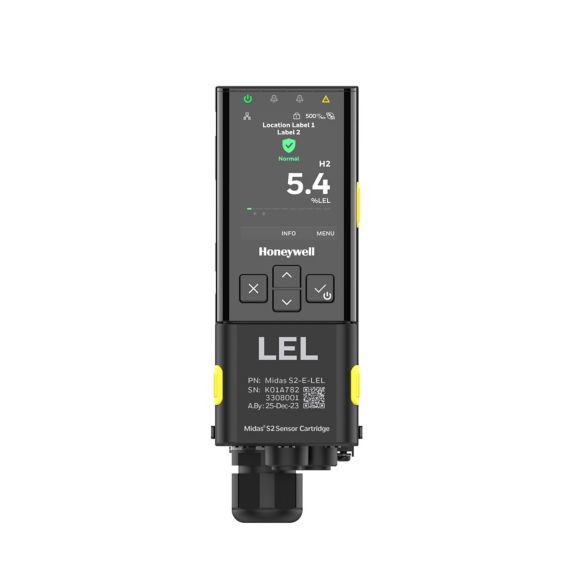 The Midas S2 is a fixed, extractive single-point gas transmitter that draws a sample locally or from a remote point to a sensor cartridge. A wide range of toxic, flammable and oxygen gas sensor cartridges are available to detect gases used or generated in semiconductor manufacturing operations, light manufacturing environments, and national and university labs specializing in semiconductor processing research.
Clear Visibility: Improved graphics display interface for better visibility, instrument status icons, monitoring point and location, and instant alerts to gas readings or alarm levels. Calibration Completed: Factory-calibrated sensors reduce the need for frequent gas testing
.
Improved Serviceability
: Easy access to change the sensor and pump from the front of the equipment.
Easy Installation:
Compact in size, making it suitable for crowded, complex process environments where space is at a premium, the Midas S2 is simple to install with its plug-and-play capability.
PoE Protocol:
The detector includes the innovative Power over Ethernet (PoE) protocol — a single connection for all power, control and communication requirements.
Integrated Security:
The Midas S2 interface includes password-protected menus to maintain system integrity.
Features & Benefits:
Highly modular design for easy, reliable, and trouble-free installation
Quick replacement of cartridges and pump parts for simple maintenance
Single sensor cartridge with onboard 'e-calibration' certificate
3-built-in relays (Form C) for Alarms 1, 2, and Fault
Supportive digital communication (Modbus/TCP Ethernet/Power over Ethernet (PoE))
Keypad interface
Factory-calibrated sensors to reduce the need for frequent gas testing
4-20mA analog output with fault and event reporting
Large, bright, and rich TFT color LCD and extensive viewing angle
mA communication protocols for easy connectivity and service interaction
Robust extractive pump system (2-year lifetime) sampling up to 100 feet
Supportive Digital communication (Modbus / TCP Ethernet / Power over Ethernet (PoE))
Block test to ensure sampling line connection and no leakage
Even the best products deserve expert maintenance!
Elevate your gas detectors' potential with Honeywell's expert maintenance services! Maximize uptime, eliminate costs, and ensure on-time, on-budget project completion.
Explore our fixed, portable, and high-tech support services now!
Data Sheet
Name
Description
File Size
Date
Size
Midas S2 - Data Sheet
application/pdf 274.95 KB
8/2/2023
274.95 KB
Manuals and Guides
Name
Description
File Size
Date
Size
Midas S2 - Quick Reference Guide
application/pdf 1.09 MB
8/2/2023
1.09 MB
Midas S2 - User Manual
application/pdf 2.67 MB
9/7/2023
2.67 MB
Brochure
Name
Description
File Size
Date
Size
Midas S2 - Brochure
application/pdf 832.06 KB
8/31/2023
832.06 KB
Name
Description
File Size
Date
Size
Name
Description
File Size
Date
Size