Industrial Fixed
Searchline Excel™ Plus
Open Path Infrared Gas Detector - Short & Medium Range
Overview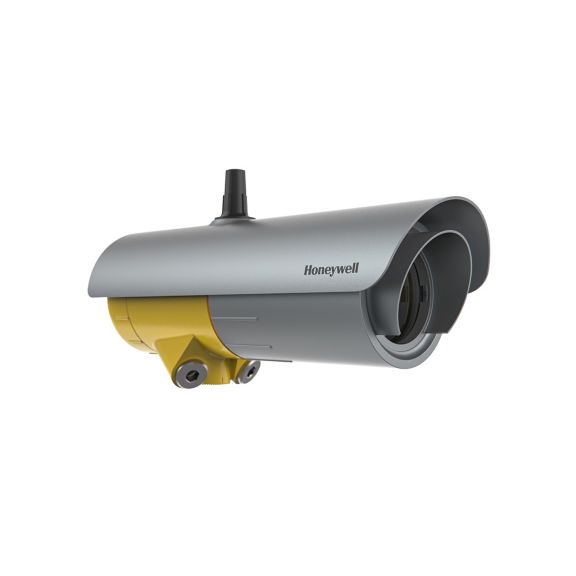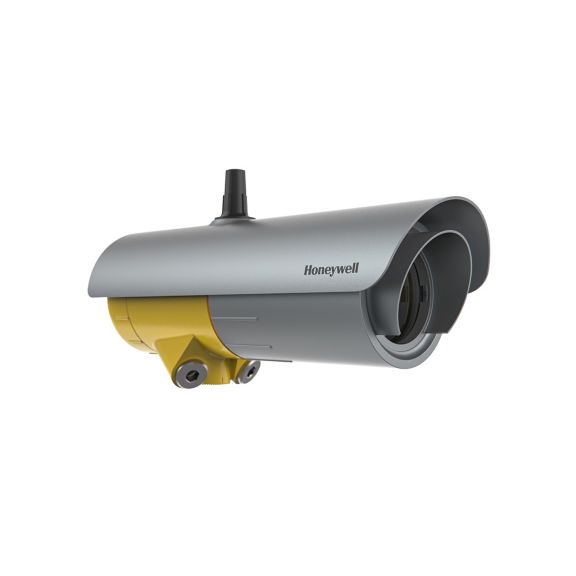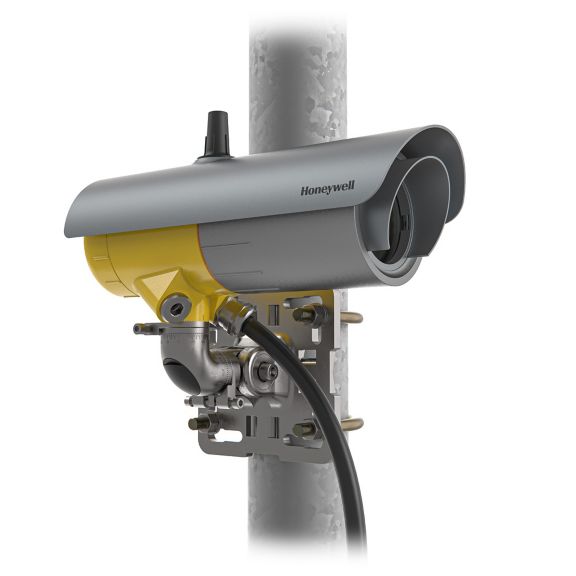 The Searchline Excel™ Plus Flammable Hydrocarbon gas detector delivers unsurpassed uptime with robust detection in some of the harshest conditions.
MAXIMIZE SAFETY COVERAGE EVEN IN MINIMAL VISIBILITYEnsure optimal fire and gas safety by deploying cutting-edge optical gas detection that can see through even thick fog better than any other open path gas detectors whether NDIR or laser based.The Searchline Excel™ Plus is a short and medium-range gas detector designed for global oil and gas applications, upstream and downstream, onshore and offshore that protects your people, your facilities and your systems from combustible gas leaks.Features & Benefits:Reliable Detection:
Fast response to flammable hydrocarbon gas even in low visibility
Advanced diagnostics including window clarity and alignment accuracy to enable maximum uptime
Easy to Use:
Honeywell's Fixed Platform Universal Mount and new alignment scope makes for easy installation
Bluetooth® connectivity for simplified, non-intrusive set-up and maintenance.
At a Glance Instrument Status:
High Visibility, Multi Color LED HALO ring provides clear indication of device status
Quick Specs:
Detection from 2 to 120 meters (6 to 393 feet)
Multiple outputs including 4-20mA, Relays, HART®, Modbus and Bluetooth® communication
Responses to a wide range of hydrocarbon gases such as Methane, Ethane, Propane, Butane, Pentane, Hexane, Ethylene, and Propylene
Speed of response (T90) less than 3 seconds
Even the best products deserve expert maintenance!
Elevate your gas detectors' potential with Honeywell's expert maintenance services! Maximize uptime, eliminate costs, and ensure on-time, on-budget project completion.
Explore our fixed, portable, and high-tech support services now!
Dimensions
Weight

Receiver 6.1 kg (13.4 lbs), Transmitter 6.0 kg (13.2 lbs)
Category
Sub-Category

Open Path Gas Detectors & Transmitters
Range
Humidity Range
Sensor Range

2 m to 120 m (6 to 393 ft)
Alarm
Alarm Settings

Recommended Low Alarm - 1 LEL.m
Analog
Analog Output Signal Type
Certifications
Standards

EN 50270: (EMC)IEC/EN 61000-6-4; Radio Equipment Directive 2014/53/EUIEC/EN/UL/CSA 61010 (Electrical Safety)FCC / ICRoHS, China RoHS
Relay
Relay Output Configuration

Relay 1 is Alarm Level 1, Relay 2 is Alarm Level 2, Relay 3 Indicates Faults

Relay Activation Settings

Single Pole Double Throw (SPDT)

Relay Rated Load

Max. 32 Vdc/ac, max. 2 A resistive load
Sensor
Sensing Method
Sensor Type
Wireless
Wireless Technology

Bluetooth® (range up to 20 m (66 ft)
Additional Specifications
Number of Relay Outputs
Ingress Protection
Visual Indicators

LEDs on the transmitter and a high visibility HALO light ring on the receiver

Maximum Pressure

105.5 kPa (1055 mBar, non-compensated) kilopascal

NEMA Rating

Type 4X, in accordance with NEMA 250

Mounting

Universal Mounting Bracket Included

Gas Type
Others
Minimum Temperature
Maximum Temperature
Response Time
Dimensions
Weight

Receiver 6.1 kg (13.4 lbs), Transmitter 6.0 kg (13.2 lbs)
Category
Sub-Category

Open Path Gas Detectors & Transmitters
Range
Sensor Range

2 m to 120 m (6 to 393 ft)
Alarm
Alarm Settings

Recommended Low Alarm - 1 LEL.m
Analog
Analog Output Signal Type
Certifications
Standards

EN 50270: (EMC)IEC/EN 61000-6-4; Radio Equipment Directive 2014/53/EUIEC/EN/UL/CSA 61010 (Electrical Safety)FCC / ICRoHS, China RoHS
Relay
Relay Output Configuration

Relay 1 is Alarm Level 1, Relay 2 is Alarm Level 2, Relay 3 Indicates Faults

Relay Activation Settings

Single Pole Double Throw (SPDT)

Relay Rated Load

Max. 32 Vdc/ac, max. 2 A resistive load
Wireless
Wireless Technology

Bluetooth® (range up to 20 m (66 ft)
Additional Specifications
Visual Indicators

LEDs on the transmitter and a high visibility HALO light ring on the receiver

Maximum Pressure

105.5 kPa (1055 mBar, non-compensated) kilopascal

NEMA Rating

Type 4X, in accordance with NEMA 250

Mounting

Universal Mounting Bracket Included
Minimum Temperature : -55 °C (-67 °F)
Maximum Temperature : +75 °C (+167 °F)
Response Time : T90 less than 3 seconds
Weight : Receiver 6.1 kg (13.4 lbs), Transmitter 6.0 kg (13.2 lbs)
Sub-Category : Open Path Gas Detectors & Transmitters
Humidity Range : 0–99 % RH Non-condensing
Sensor Range : 2 m to 120 m (6 to 393 ft)
Alarm Settings : Recommended Low Alarm - 1 LEL.m
Analog Output Signal Type : 4-20mA standard
Standards : EN 50270: (EMC)IEC/EN 61000-6-4; Radio Equipment Directive 2014/53/EUIEC/EN/UL/CSA 61010 (Electrical Safety)FCC / ICRoHS, China RoHS
Features : Bluetooth® enabled
Material : 316L Stainless Steel
Relay Output Configuration : Relay 1 is Alarm Level 1, Relay 2 is Alarm Level 2, Relay 3 Indicates Faults
Relay Activation Settings : Single Pole Double Throw (SPDT)
Relay Rated Load : Max. 32 Vdc/ac, max. 2 A resistive load
Sensing Method : Near Band Infrared
Sensor Type : Open Path Infrared
Wireless Technology : Bluetooth® (range up to 20 m (66 ft)
Number of Relay Outputs : 3
Ingress Protection : IP 66 / 67
Visual Indicators : LEDs on the transmitter and a high visibility HALO light ring on the receiver
Maximum Pressure : 105.5 kPa (1055 mBar, non-compensated) kilopascal
NEMA Rating : Type 4X, in accordance with NEMA 250
Mounting : Universal Mounting Bracket Included
Gas Type : Flammable Hydrocarbon
Data Sheet
Name
Description
File Size
Date
Size
Searchline Excel Plus - datasheet
application/pdf 283.63 KB
2/8/2022
283.63 KB
Manuals and Guides
Name
Description
File Size
Date
Size
Fixed platform app manual - English
application/pdf 953.61 KB
3/14/2023
953.61 KB
Searchline Excel™ Plus and Edge - Safety Manual
application/pdf 302.13 KB
1/25/2023
302.13 KB
Searchline Excel Plus/Edge - HART DTM User Manual
application/pdf 797.24 KB
11/2/2022
797.24 KB
Quick start guide Searchline Excel Plus
application/pdf 1.5 MB
10/21/2021
1.5 MB
Technical manual - Searchline Excel Plus and Edge
application/pdf 11.65 MB
2/8/2022
11.65 MB
Security guide Searchline Excel Plus and Edge
application/pdf 329.35 KB
10/21/2021
329.35 KB
Quick start guide gassing test cell - Searchline Excel Plus and Edge
application/pdf 2.51 MB
10/21/2021
2.51 MB
Quick start guide alignment scope Searchline Excel Plus and Edge
application/pdf 6.23 MB
2/14/2022
6.23 MB
Software
Name
Description
File Size
Date
Size
Searchline Excel Plus and Edge - HART DTM v2.4.0.29
application/zip 32.61 MB
11/3/2021
32.61 MB
Searchline Excel Plus and Edge - HART v2.0.1.1.2
application/zip 210.75 KB
11/3/2021
210.75 KB
Brochure
Name
Description
File Size
Date
Size
Searchline Excel Plus - brochure
application/pdf 2.63 MB
2/8/2022
2.63 MB
Certificate
Name
Description
File Size
Date
Size
Searchline Excel™ Edge & Plus - Product Certificate SIL2
application/pdf 297.2 KB
2/22/2023
297.2 KB
Searchline Excel Edge & Plus - EU Declaration of Conformity
application/pdf 242.1 KB
1/6/2023
242.1 KB
Name
Description
File Size
Date
Size
Name
Description
File Size
Date
Size
Searchline Excel Plus - datasheet
283.63 KB
2/8/2022
Fixed platform app manual - English
953.61 KB
3/14/2023
Searchline Excel™ Plus and Edge - Safety Manual
302.13 KB
1/25/2023
Searchline Excel Plus/Edge - HART DTM User Manual
797.24 KB
11/2/2022
Quick start guide Searchline Excel Plus
1.5 MB
10/21/2021
Technical manual - Searchline Excel Plus and Edge
11.65 MB
2/8/2022
Security guide Searchline Excel Plus and Edge
329.35 KB
10/21/2021
Quick start guide gassing test cell - Searchline Excel Plus and Edge
2.51 MB
10/21/2021
Quick start guide alignment scope Searchline Excel Plus and Edge
6.23 MB
2/14/2022
Searchline Excel Plus and Edge - HART DTM v2.4.0.29
32.61 MB
11/3/2021
Searchline Excel Plus and Edge - HART v2.0.1.1.2
210.75 KB
11/3/2021
Searchline Excel Plus - brochure
2.63 MB
2/8/2022
Searchline Excel™ Edge & Plus - Product Certificate SIL2
297.2 KB
2/22/2023
Searchline Excel Edge & Plus - EU Declaration of Conformity
242.1 KB
1/6/2023

SLXL-PSMGRX
SEARCHLINE EXCEL PLUS RX SS M25 - Includes Mount and Sunshade

SLXL-PSMGTX
SEARCHLINE EXCEL PLUS TX SS M25 - Includes Mount and Sunshade

SLXL-PSMGXX
Searchline Excel Plus Mid Range (2-120 m) Stainless Steel w/ M25 entries

SLXL-PSNGRX
SEARCHLINE EXCEL PLUS RX SS 3/4" NPT - Includes Mount and Sunshade

SLXL-PSNGTX
SEARCHLINE EXCEL PLUS TX SS 3/4" NPT - Includes Mount and Sunshade

SLXL-PSNGXX
Searchline Excel Plus Mid Range (2-120 m) Stainless Steel w/ 3/4" NPT entries

SLXL-PSMGRX
SEARCHLINE EXCEL PLUS RX SS M25 - Includes Mount and Sunshade

SLXL-PSMGTX
SEARCHLINE EXCEL PLUS TX SS M25 - Includes Mount and Sunshade

SLXL-PSMGXX
Searchline Excel Plus Mid Range (2-120 m) Stainless Steel w/ M25 entries

SLXL-PSNGRX
SEARCHLINE EXCEL PLUS RX SS 3/4" NPT - Includes Mount and Sunshade

SLXL-PSNGTX
SEARCHLINE EXCEL PLUS TX SS 3/4" NPT - Includes Mount and Sunshade

SLXL-PSNGXX
Searchline Excel Plus Mid Range (2-120 m) Stainless Steel w/ 3/4" NPT entries