Industrial Fixed
Signalpoint Flammable and Toxic Gas Detector
Signalpoint Flammable and Toxic Gas Detector
Overview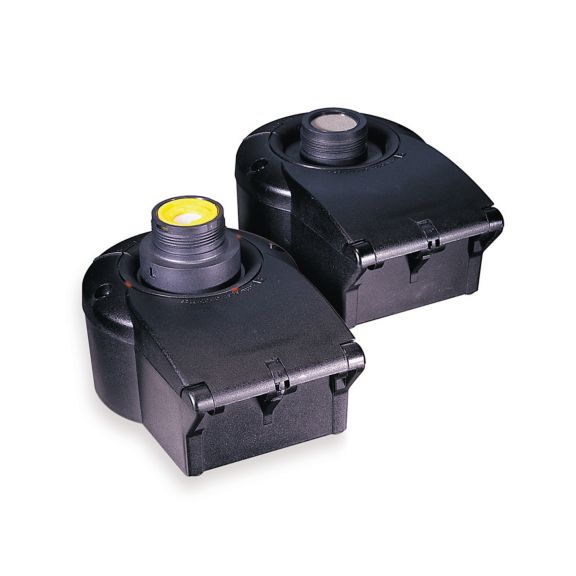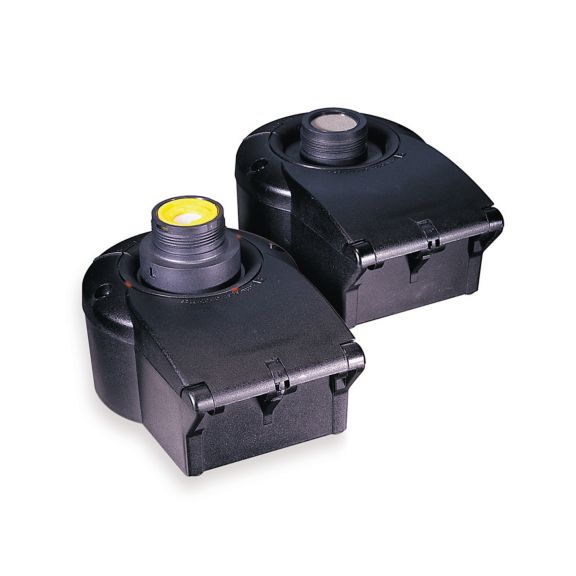 The Signalpoint range of flammable, toxic and Oxygen gas detectors offers a low cost solution to indoor gas monitoring.
Product Overview:
Supplied with an integral pre-wired junction box, the detector can be installed using conduit or cable and glands depending on individual site standards.
Two basic arrangements are provided. Flammable detectors offer mV bridge output for use with dedicated gas control systems (such as Unipoint) and are certified under ATEX for use in potentially explosive atmospheres. Toxic and Oxygen detectors are designed for use in non-explosive atmospheres.
They are 2 wire 4-20mA loop powered and can be used with PLC or dedicated gas control systems.
Toxic and Oxygen versions of Signalpoint also provide a local LED indication of their status: periodic green flash (OK), flashing amber (warning) and flashing red (alarm). Seconds count and so the front-end sensor design ensures fast speed of response even with 'sticky' gases.
Easy installation is provided for. The junction box includes 'hidden' mounting for wall and ceiling fixings. The hinged lid of the junction box ensures both hands are free to complete electrical connections via the M20 clearance cable/conduit entry.
Maintenance requirements are kept simple and to a minimum. Normally used with the Honeywell Analytics range of industrial controllers, all user adjustments are made at the controller as required. At the end of their operating life, simply replace the sensor before re-configuring the controller. Sensor exchange kits are available to replace the electrochemical sensors used in the toxic and Oxygen detectors. The flammable sensor is simply replaced by fitting a new lid complete with sensing element.
Signalpoint offers low cost, easy installation and simple maintenance. As part of any Honeywell Analytics gas detection system you are assured of being surrounded by gas detection equipment you can trust to keep you safe.
Additional Features and Benefits:
One-Stop Shop:
Flammable, toxic and Oxygen versions available
IP54 as standard
Suitable for indoor use
Proven Sensor Technology:
Surecell™ electrochemical sensors
Poison resistant catalytic bead
Fast and reliable
Combustible Version:
ATEX hazardous area approval
Performance to EN50054
Typical 5 year operational life
Toxic and Oxygen Versions:
Indoor non hazardous area use
Local LED indication of status (operation, A1 and A2)
Performance to EN45544*
Typical 2 year operational life * H2S version only
Easy to Use:
Factory set operation
Simple to replace sensors
Minimal training required
Friendly Installation:
Wall or ceiling mounting
Integral junction box
Pre-drilled M20 clearance cable entry
Range of Accessories:
Weather Housing
Flow adaptor
Duct mounting kit
Collecting cone
Features & Benefits:
Flammable, toxic and Oxygen versions available
ATEX hazardous area approval
Wall or ceiling mounting
Quick Specs:
Sensor: Polyphenylene Sulphide (PPS). Integral Junction Box: Impact resistant Nylon.
IP54 in accordance with EN60529:1992
* Oxygen detection products must only be used to detect Oxygen depletion in air.
Even the best products deserve expert maintenance!
Elevate your gas detectors' potential with Honeywell's expert maintenance services! Maximize uptime, eliminate costs, and ensure on-time, on-budget project completion.
Features & Benefits
Features

ATEX hazardous area approval

Flammable, toxic and Oxygen versions available

Wall or ceiling mounting
Features & Benefits
Features

ATEX hazardous area approval

Flammable, toxic and Oxygen versions available

Wall or ceiling mounting
Features : ATEX hazardous area approval|Flammable, toxic and Oxygen versions available|Wall or ceiling mounting
Data Sheet
Name
Description
File Size
Date
Size
Signalpoint Flammable and Toxic Gas Detector Data Sheet RU
application/pdf 634.3 KB
10/21/2021
634.3 KB
Manuals and Guides
Name
Description
File Size
Date
Size
Signalpoint Toxic Gas Detector Manual
application/pdf 697.75 KB
10/21/2021
697.75 KB
Signalpoint Flammable and Toxic Gas Detector Manual
application/pdf 1.41 MB
10/21/2021
1.41 MB
Certificate
Name
Description
File Size
Date
Size
Signalpoint Combustible Sensor ATEX CE EU Declaration of Conformity
application/pdf 390.52 KB
10/21/2021
390.52 KB
Signalpoint Flammable and Toxic Gas Detector Certificate of Conformity RU
application/pdf 4.9 MB
10/21/2021
4.9 MB
Signalpoint Flammable and Toxic Gas Detector Metrology Certificate RU
application/pdf 464.92 KB
10/21/2021
464.92 KB
Signalpoint Toxic and Oxygen Sensor CE EU Declaration of Conformity
application/pdf 314.52 KB
10/21/2021
314.52 KB
Signalpoint Flammable and Toxic Gas Detector HSE EC-Type Examination Certificate
application/pdf 2.21 MB
10/21/2021
2.21 MB
Name
Description
File Size
Date
Size
Name
Description
File Size
Date
Size
Signalpoint Flammable and Toxic Gas Detector Data Sheet RU
634.3 KB
10/21/2021
Signalpoint Toxic Gas Detector Manual
697.75 KB
10/21/2021
Signalpoint Flammable and Toxic Gas Detector Manual
1.41 MB
10/21/2021
Signalpoint Combustible Sensor ATEX CE EU Declaration of Conformity
390.52 KB
10/21/2021
Signalpoint Flammable and Toxic Gas Detector Certificate of Conformity RU
4.9 MB
10/21/2021
Signalpoint Flammable and Toxic Gas Detector Metrology Certificate RU
464.92 KB
10/21/2021
Signalpoint Toxic and Oxygen Sensor CE EU Declaration of Conformity
314.52 KB
10/21/2021
Signalpoint Flammable and Toxic Gas Detector HSE EC-Type Examination Certificate
2.21 MB
10/21/2021

SGPTPPSSA1

SGPTPPSSA2

SGPTPPSSC1

SGPTPPSSG1

SGPTPPSSH1

SGPTPPSSH2

SGPTPPSSN1

SGPTPPSSO1

SGPTPRCBLG

SGPTPPSSA1

SGPTPPSSA2

SGPTPPSSC1

SGPTPPSSG1

SGPTPPSSH1

SGPTPPSSH2

SGPTPPSSN1

SGPTPPSSO1

SGPTPRCBLG