Portables
MeshGuard Stainless Steel
Wireless gas detector with six-month continuous runtime for hazardous environments
Overview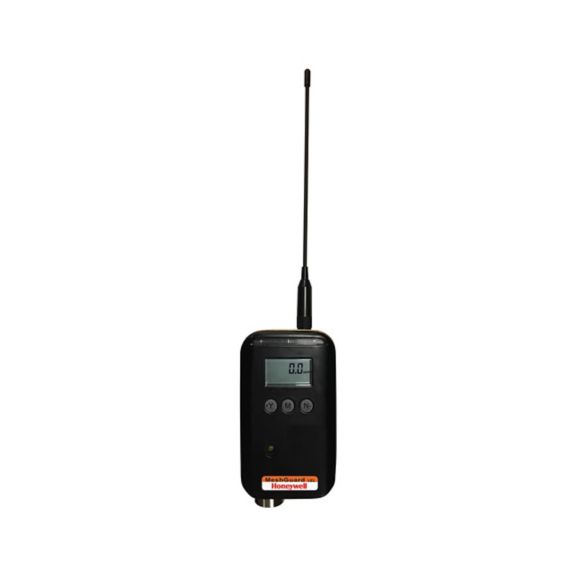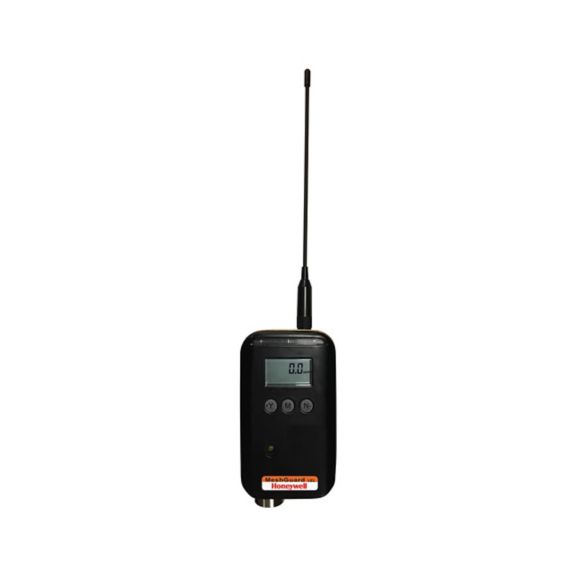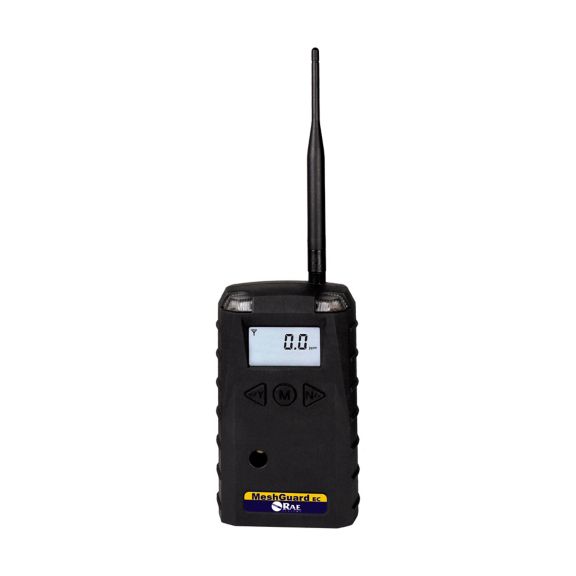 Remotely monitor toxic gases using the most advanced gas detection technology and connected data systems. The wirelessly connected mesh-radio based MeshGuard EC is a core component of the MeshGuard network of connected sensors. MeshGuard EC is rugged, reliable, and designed for rapid deployment. It runs for up to six months on a single battery and provides continuous detection and measurement of potential threats even in hazardous work environments such as oil and gas rigs, industrial sites, and refineries.
The MeshGuard EC intelligently finds the best available path to establish a self-forming, self-healing wireless network and delivers all sensor and alarm data to the RAE Systems controller of your choice. The device also displays the information on the large, back-lit LCD screen and has integrated audible and visual alarms. The MeshGuard EC is intrinsically safe, IP-65 rated weather resistant, and certified for the most hazardous, Class 1, Division 1 or Zone environments.
Application:
Exploration
Fracking
Plant Shutdown & Turn-Around
Even the best products deserve expert maintenance!
Elevate your gas detectors' potential with Honeywell's expert maintenance services! Maximize uptime, eliminate costs, and ensure on-time, on-budget project completion.
Explore our fixed, portable, and high-tech support services now!
Features & Benefits
Features

IP-65 rated weather resistant, and splash guard equipped for sensor protection

Self-forming wireless network; units come online automatically
Features & Benefits
Features

IP-65 rated weather resistant, and splash guard equipped for sensor protection

Self-forming wireless network; units come online automatically
Features : IP-65 rated weather resistant, and splash guard equipped for sensor protection|Self-forming wireless network; units come online automatically
Data Sheet
Manuals and Guides
Technical Note
Certificate
Application Note
Name
Description
File Size
Date
Size
Name
Description
File Size
Date
Size