Portables
Touchpoint™ Plus Wireless Controller
Multi-channel command and control center for MeshGuard network
Overview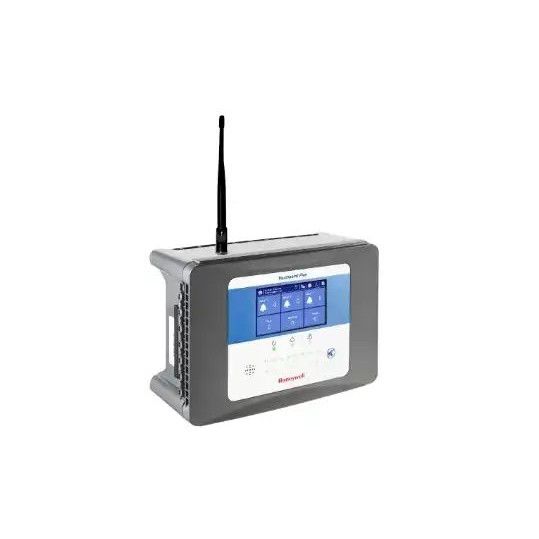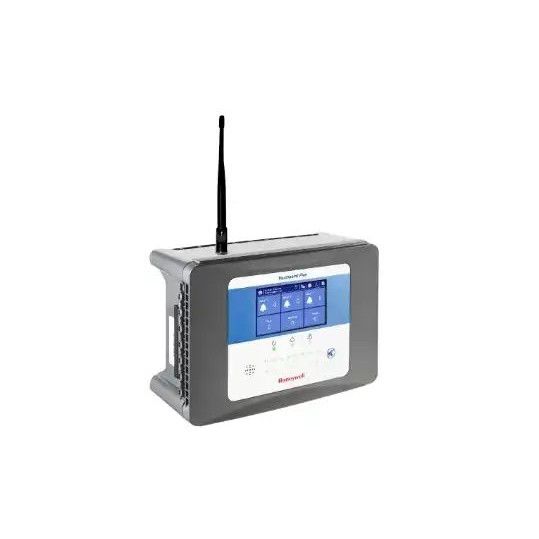 The Touchpoint™ Plus Wireless is a hybrid multi-channel controller with a built-in wireless modem that is designed for integration with RAE Systems by Honeywell MeshGuard intelligent network of connected sensors combined with traditional hard wired sensors. It is the command-and-control element of the wireless gas detection system that gathers data, monitors and activate alarms from MeshGuard toxic, flammable gas and flame detection monitors.
Features and Benefits:
Quick and easy installation
Simple, intuitive operation
Rugged and reliable
Flexible to handle a variety of data processing and communication needs
Manages up to 64 wireless channels
8 analogue 4-20mA inputs
Up to 14 programmable relay outputs
Touchscreen LCD
Application:
Exploration
Fracking
Plant Shutdown & Turn-Around
Even the best products deserve expert maintenance!
Elevate your gas detectors' potential with Honeywell's expert maintenance services! Maximize uptime, eliminate costs, and ensure on-time, on-budget project completion.
Explore our fixed, portable, and high-tech support services now!
Features & Benefits
Features

Flexible to handle a variety of data processing and communication needs

Quick and easy installation

Rugged and reliable

Simple, intuitive operation
Features & Benefits
Features

Flexible to handle a variety of data processing and communication needs

Quick and easy installation

Rugged and reliable

Simple, intuitive operation
Features : Flexible to handle a variety of data processing and communication needs|Quick and easy installation|Rugged and reliable|Simple, intuitive operation
Data Sheet
Name
Description
File Size
Date
Size
Touchpoint™ Plus Wireless Controller Data Sheet
application/pdf 505.96 KB
10/21/2021
505.96 KB
Manuals and Guides
Name
Description
File Size
Date
Size
FA300 Alarm Bar,Touchpoint™ Plus Wireless Controller User Guide
application/pdf 2.72 MB
10/21/2021
2.72 MB
Technical Note
Name
Description
File Size
Date
Size
Technical Note 182 Basics of Wireless Security
application/pdf 1.01 MB
10/21/2021
1.01 MB
Certificate
Name
Description
File Size
Date
Size
Touchpoint™ Plus Controller UL Certificate of Compliance
application/pdf 178.85 KB
10/21/2021
178.85 KB
EU & UK Declaration of Conformity Touchpoint Plus and Touchpoint Plus Wireless
application/pdf 235.99 KB
6/21/2023
235.99 KB
RM2400A EU Component of Conformity to Certificates
application/pdf 110.56 KB
7/12/2022
110.56 KB
Application Note
Name
Description
File Size
Date
Size
Wireless Mesh Gas Detection For Oil And Gas Exploration
application/pdf 727.86 KB
10/21/2021
727.86 KB
Name
Description
File Size
Date
Size
Name
Description
File Size
Date
Size
Touchpoint™ Plus Wireless Controller Data Sheet
505.96 KB
10/21/2021
FA300 Alarm Bar,Touchpoint™ Plus Wireless Controller User Guide
2.72 MB
10/21/2021
Technical Note 182 Basics of Wireless Security
1.01 MB
10/21/2021
Touchpoint™ Plus Controller UL Certificate of Compliance
178.85 KB
10/21/2021
EU & UK Declaration of Conformity Touchpoint Plus and Touchpoint Plus Wireless
235.99 KB
6/21/2023
RM2400A EU Component of Conformity to Certificates
110.56 KB
7/12/2022
Wireless Mesh Gas Detection For Oil And Gas Exploration
727.86 KB
10/21/2021

029-3501-000

029-3502-000

F05-E030-024
FA324 24 VDC Alarm Bar for TPPLW

TPPLBAWA2N4BNNN
TPPL Controller Basic, Wall Mount, AC115/220 150W, 2 x mA input with 4 x mA output, battery backup

TPPLBAWA2N4BNRN
TPPL Controller Basic, Wall Mount, AC115/220 150W, 2 x mA input, 4 x mA output with battery backup, MODBUS TCP+WEB monitoring

TPPLBAWA2N4BNTN
TPPL Controller Basic, Wall Mount, AC115/220 150W, 2 x mA input, 4 x mA output with battery backup, MODBUS TCP

TPPLBAWA2N4BRNN
TPPL Controller Basic, Wall Mount, AC115/220 150W, 2 x mA input, 4 x mA output with battery backup, MODBUS RTU

TPPLBAWA2N4NNNN
TPPL Controller Basic, Wall Mount, AC115/220 150W, 2 x mA input with 4 x mA output

TPPLBAWA2N4NNRN
TPPL Controller Basic, Wall Mount, AC115/220 150W, 2 x mA input, 4 x mA output, MODBUS TCP+WEB monitoring

TPPLBAWA2N4NNTN
TPPL Controller Basic, Wall Mount, AC115/220 150W, 2 x mA input, 4 x mA output, MODBUS TCP

029-3501-000

029-3502-000

F05-E030-024
FA324 24 VDC Alarm Bar for TPPLW

TPPLBAWA2N4BNNN
TPPL Controller Basic, Wall Mount, AC115/220 150W, 2 x mA input with 4 x mA output, battery backup

TPPLBAWA2N4BNRN
TPPL Controller Basic, Wall Mount, AC115/220 150W, 2 x mA input, 4 x mA output with battery backup, MODBUS TCP+WEB monitoring

TPPLBAWA2N4BNTN
TPPL Controller Basic, Wall Mount, AC115/220 150W, 2 x mA input, 4 x mA output with battery backup, MODBUS TCP

TPPLBAWA2N4BRNN
TPPL Controller Basic, Wall Mount, AC115/220 150W, 2 x mA input, 4 x mA output with battery backup, MODBUS RTU

TPPLBAWA2N4NNNN
TPPL Controller Basic, Wall Mount, AC115/220 150W, 2 x mA input with 4 x mA output

TPPLBAWA2N4NNRN
TPPL Controller Basic, Wall Mount, AC115/220 150W, 2 x mA input, 4 x mA output, MODBUS TCP+WEB monitoring

TPPLBAWA2N4NNTN
TPPL Controller Basic, Wall Mount, AC115/220 150W, 2 x mA input, 4 x mA output, MODBUS TCP