Face Shields
Faceshield Headgear
Basic, simple-to-use headgear with features for all applications of use. A protected mounting system helps eliminate fluids from entering the backside of the faceshield, while an unprotected mounting system offers quick visor replacement.
Overview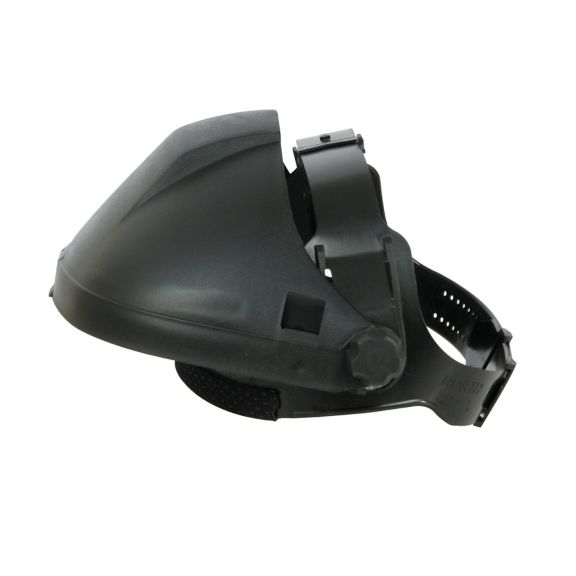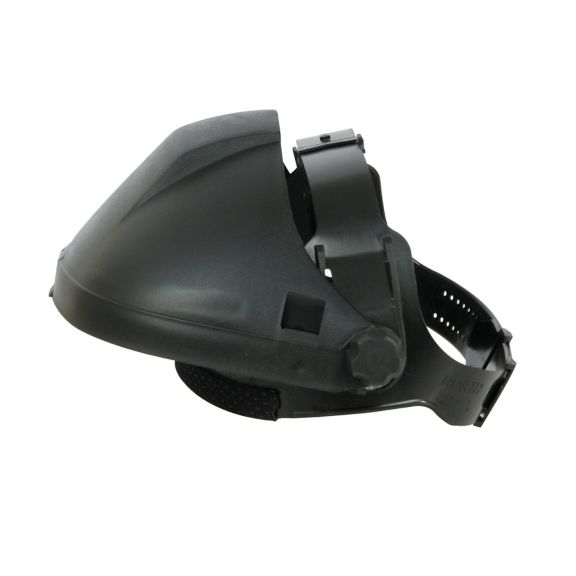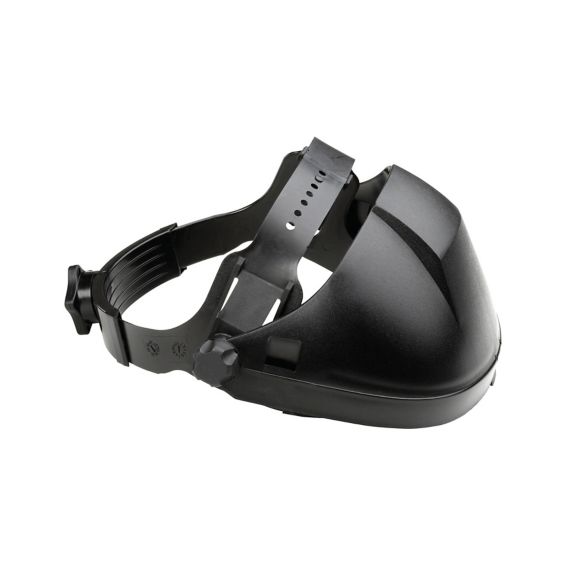 Key Features
Patented non-slip ratchet system is easy to use and offers precise size adjustments. The SmoothLok ratchet is available on the KHG4001 and KHG5001 headgear and on the following hard hats: The Matterhorn, Summit, Everest, K2 series and The Peak A69R, A79R. • Accepts a wide range of faceshield styles • Large sparkguard provides excellent protection • Cross strap adjusts to allow an exceptional fit • Full floating mount sparkguard provides comfortable wear even with heavy faceshield and continuous use • 4000 Series comes with quick-change system for holding faceshield • 5000 Series comes with protected holding system for faceshield to help reinforce splash protection to inside of the faceshield • PHG Series comes with pinlock adjustment • KHG Series comes with SmoothLok ratchet adjustment for quick, easy and perfect fit

Recommended Industries/Use
Agriculture
Chemical
Construction
Manufacturing
Medical
Oil and Gas
Pharmaceutical
Utilities
Wind Energy

Hazards
Airborne Particulates
Impact

Regulations
Test certifications - Meets ANSI Z87.1-2010

Warranty Information
LIMITED WARRANTY: Honeywell warrants that is products are free from defects in material and workmanship. A product that is subject of a warranty claim must first be made available to an authorized Honeywell Safety distributor or the to seller from whom the product was purchased. All warranty returns must be shipped pre-paid. Honeywell or the Honeywell Safety distributor will then determine whether repair or replacement of the product is the appropriate remedy. This will be done at no charge to the end-user. This limited warranty does not cover any Honeywell product or component found to have been altered, misused, abused tampered with or improperly maintained or to have deteriorated due to aging of any components made of rubber or any other elatomer. This limited warranty does not cover any damage, loss or expense due to damage caused by accident, abuse, improper maintenance, use or misuse of the product. Honeywell Safety should be used only on strict accordance wtih and adherance to the detailed instructions and warnings provided with the product.

CP5002

CP5004

CP5005

CP5006

F300

F300BP

F300CSA

F3400CGCL

F400

F400BP

CP5002

CP5004

CP5005

CP5006

F300

F300BP

F300CSA

F3400CGCL

F400

F400BP