Face Shields
Uvex Turboshield™
The Uvex Turboshield face protection system provides superior comfort for longer wear, the easiest visor exchange available and optimal balance when used with a hard hat.
Overview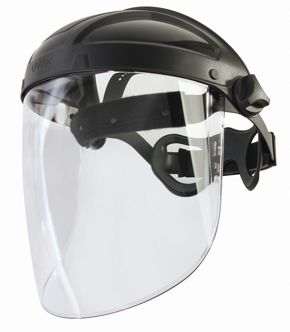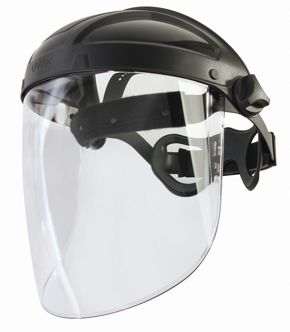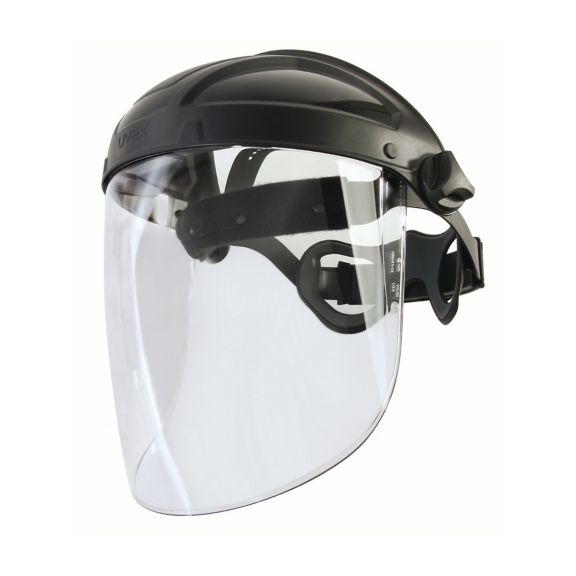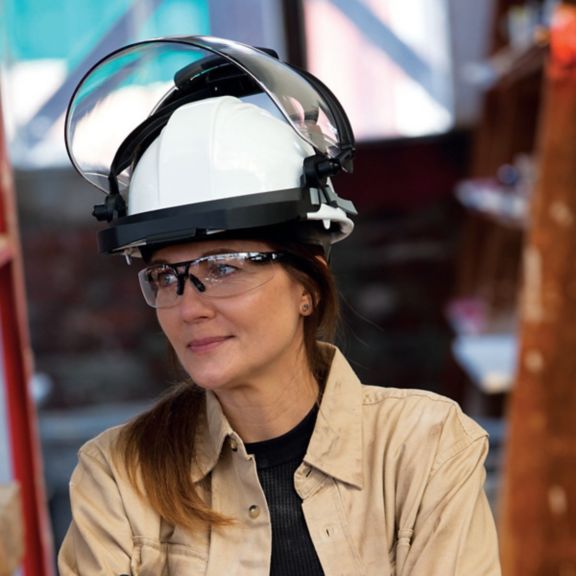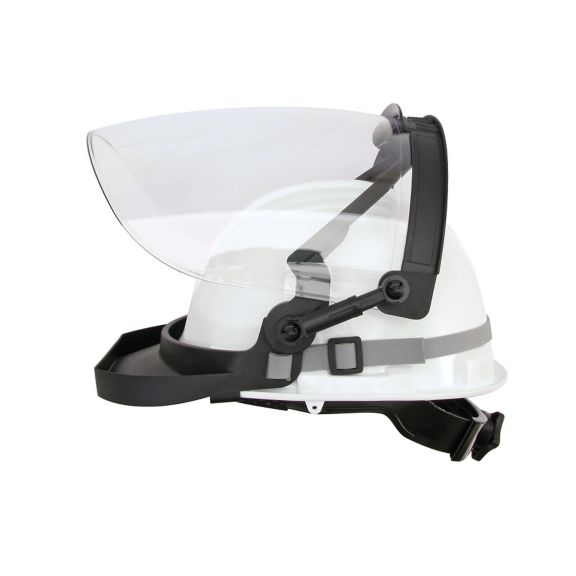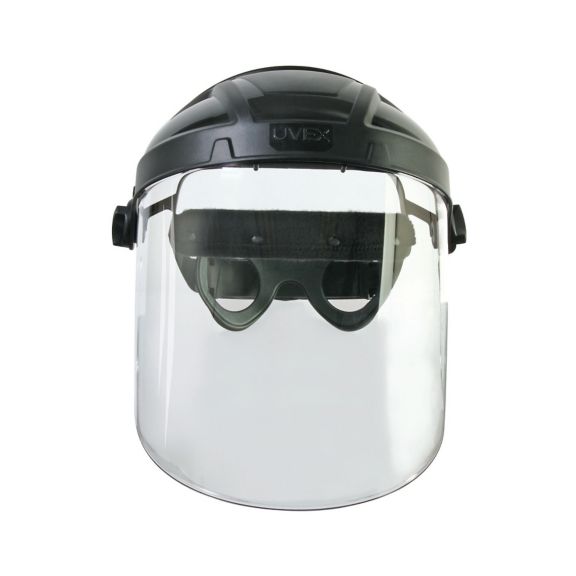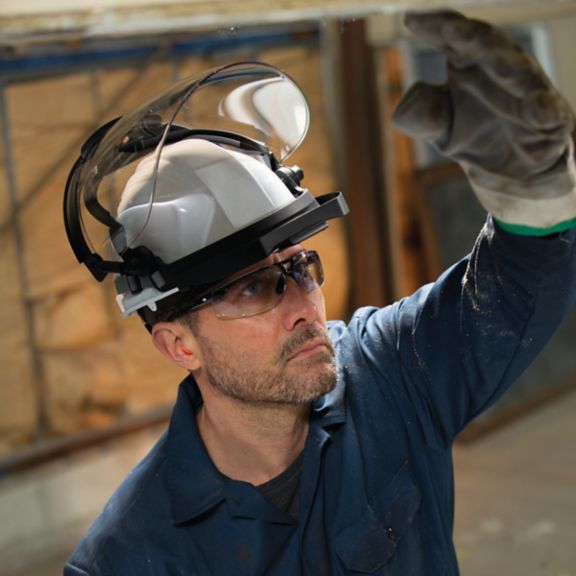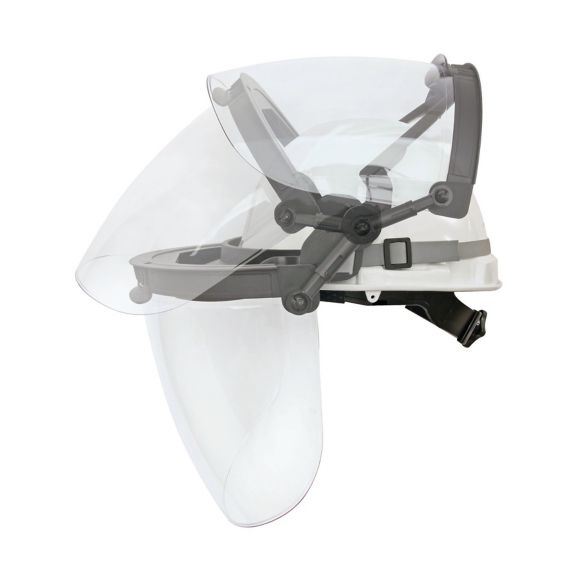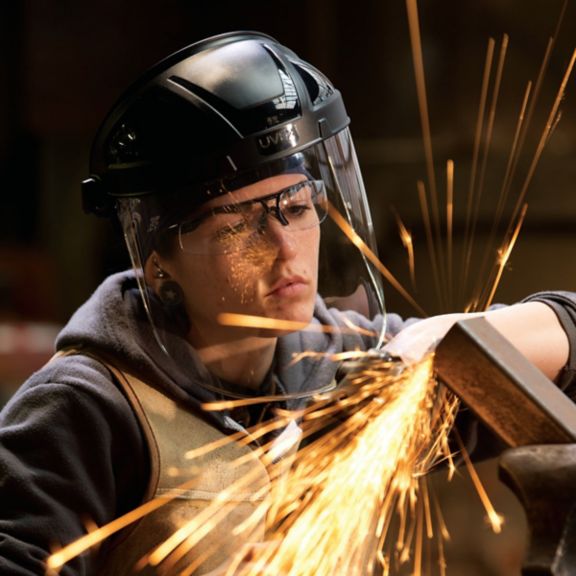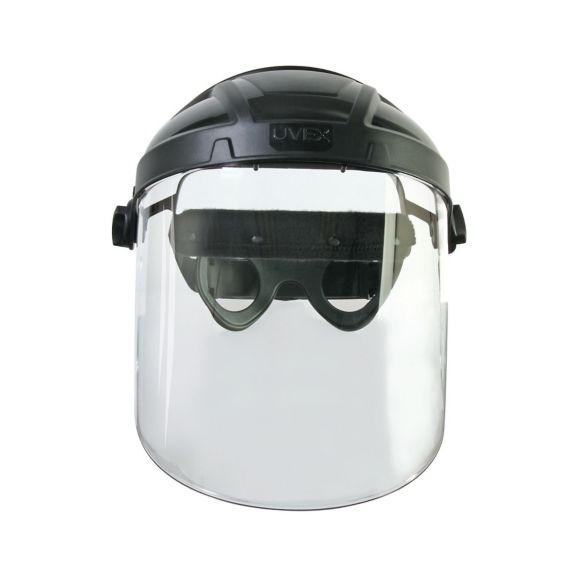 Key Features
Superior comfort.
Flexible head-cushioning suspension cradle provides 300% greater contact area than traditional suspensions to eliminate pressure points for all-day wear.
Easy visor exchange.
Simple push-button release system allows for easy visor exchange in seconds.
Personalized, comfortable fit.
Control knobs are large and ergonomically designed for easy adjustment — even while wearing gloves.
Improved protection.
Feel safer with 50% more chin coverage compared to traditional visors, without the need for bulky accessories.
Better balance.
Visor slides back seven inches, improving balance and weight distribution. Enhanced clearance.Dual-hinge design increases clearance by as much as four inches and keeps accessory slots open for compatibility with other PPE.

Recommended Industries/Use

Hazards
Airborne Particulates
Impact
Splash

Regulations
ANSI Z87.1-2010 - Certified to the requirements of ANSI Z87.1-2010 standards.
CSA Z94.3 - Tested by Honeywell to meet the requirements of the CSA Z94.3 standard
Brochure
Name
Description
File Size
Date
Size
Uvex Turboshield™ - Brochure - ENG
application/pdf 4.32 MB
10/21/2021
4.32 MB
Name
Description
File Size
Date
Size
Uvex Turboshield™ - Brochure - ENG
4.32 MB
10/21/2021
4.32 MB
Name
Description
File Size
Date
Size
SKUs

S9500

S9510

S9550

S9555

S9560

S9565

S9570

S9575

S9500

S9510

S9550

S9555

S9560

S9565

S9570

S9575