Electronic Earmuffs
Honeywell Howard Leight™ Impact® Pro Industrial Earmuff
The Howard Leight™ Impact® Pro Industrial earmuff has the highest passive NNR (30 NRR) in electronic earmuffs on the market. The Impact Pro Industrial is built to protect worker's hearing while allowing them to have environmental awareness.
Overview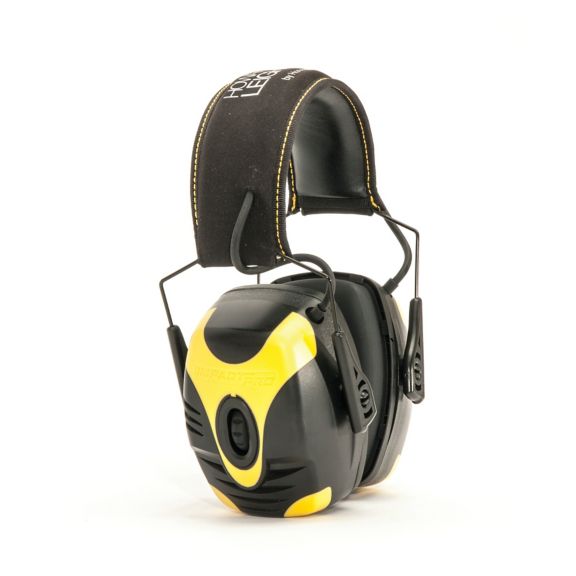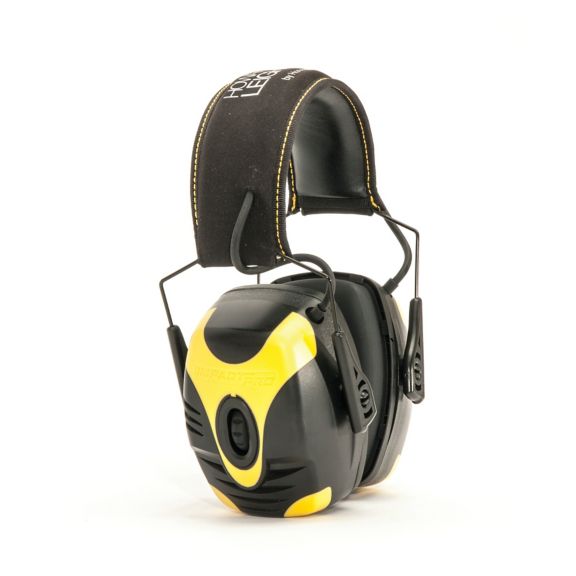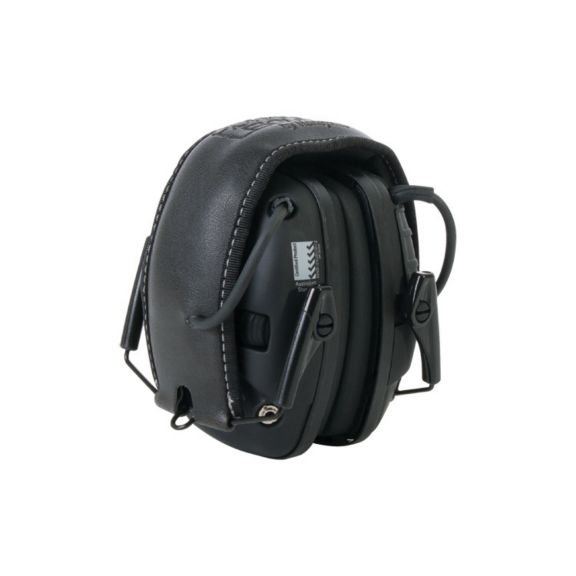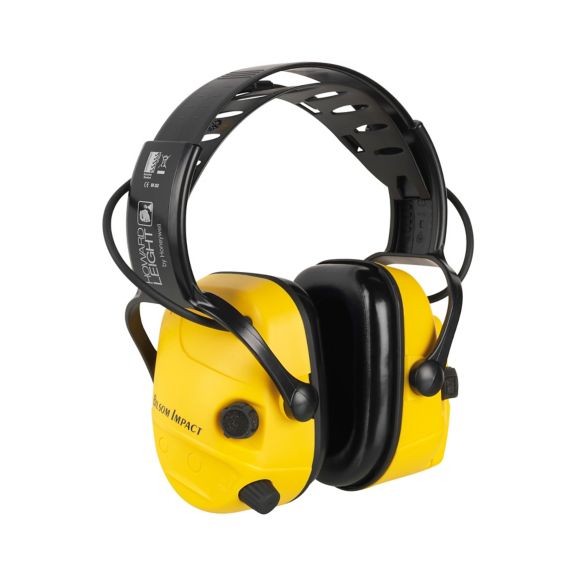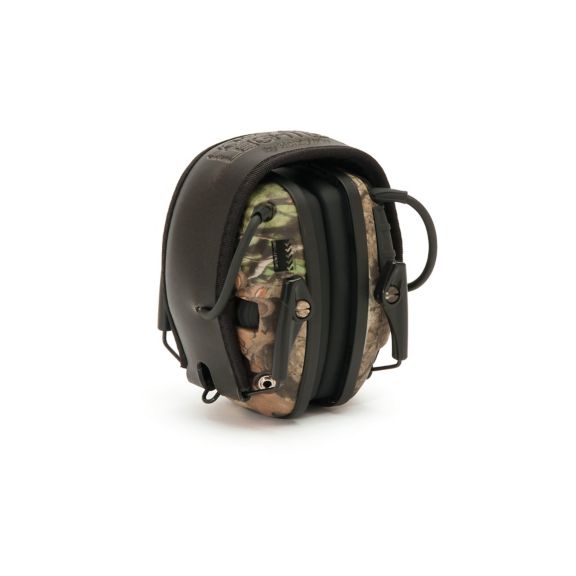 Key Features
•Noise suppression of loud, impact
noises down to a safe level of 82dB (noise suppression-   not
muting)

• More comfortable padded headband

• All-in-one up  and down, on/off and volume control

• Sound amplification allows wearers to hear important
communication - alarms/warning signals, co-workers' voices

• Directionally placed stereo microphones amplify and enhance sound
for more natural         hearing

• Non-deforming outer headband withstands rough treatment in the
toughest workplaces

• Quick-Click height adjustment remains fixed during wear

• Snap-in ear cushions make replacement quick

• Features 3.5mm audio jack and cable for connection to personal
listening devices

Recommended Industries/Use
Agriculture
Chemical
Construction
Forestry
Government
Law Enforcement
Manufacturing
Military
Mining
Municipal Services
Steel and Metals
Utilities

Hazards

Regulations
29 CFR 1910.95 - OSHA Occupational Noise Exposure (US)
ANSI S3.19-1974 - Attenuation Test Protocol (US)
Part II, (R.S.C. 1985, c. L-2) - Canada Labour Code
Z94.2-1994 - Attenuation Test Protocol (CAN)
2003/10/EC - EU Hearing Directive
89/686/EEC - EU Directive/PPE
NOHSC: 1007 (2000) - National Standard for Occupational Noise (AUS/NZ)
NR 15 - Security and Health of Work, Annexes 1 and 2, n°3.214/1978 - Occupational Noise Regulations (BR)
ANSI S12.6/1997 - Method B - Attenuation Test Protocol (BR)

Historical Brand
Howard Leight

Warranty Information
There is a one year guarantee
against defects in material and workmanship. The guarantee does not
cover damage caused by misuse, abuse or unauthorized modifications.
To obtain guarantee, the guarantee certificate must be proper
filled out by the dealer and then sent in together with the faulty
product. 
Others
Battery Type
Noise Reduction Rating
Battery Type : 2 AAA batteries included
Noise Reduction Rating : 30 decibel
Manuals and Guides
Poster
Others
Name
Description
File Size
Date
Size
Name
Description
File Size
Date
Size
SKUs

1030943

1030943