Air Purifying Respirator (APR)
7700 Series Half Mask
The benchmark in half masks. Made from 100% medical grade silicone, the wide sealing area provides exceptional fit and comfort. Cradle suspension features woven straps that provide for maximum mobility without sacrificing support.
Overview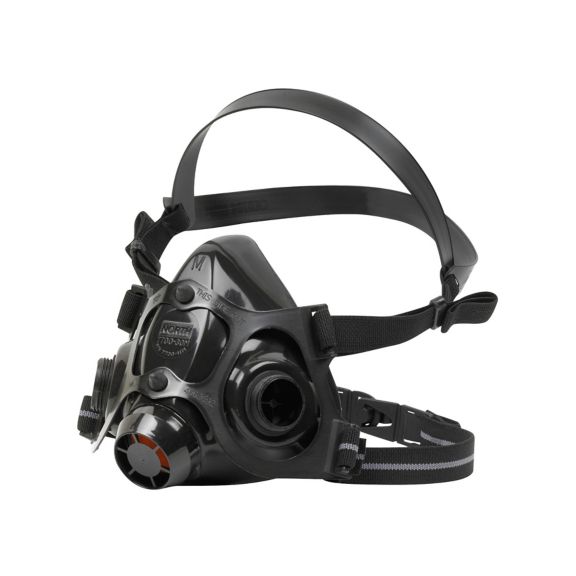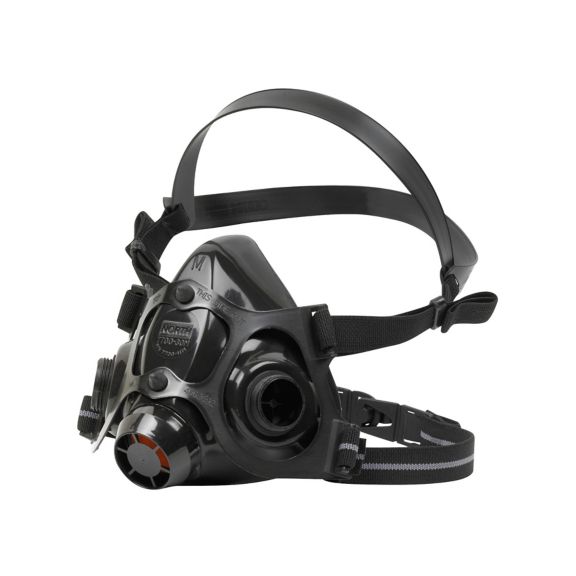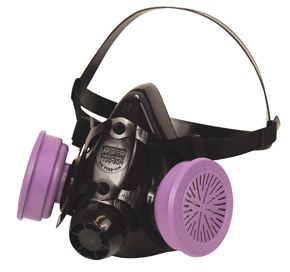 Key Features
Converts to PAPR or supplied air respirator. Latex free. Lower headstraps stretch and move with the worker for more comfort without pulling on the facepiece. The benchmark in half masks designed to provide maximum comfort, fit and performance. Upper headstraps have minimum give to provide secure support. Various thickness in sealing area for improved comfort and support - more support around the chin area and more flexibility on the nose bridge. Wide, contoured sealing area for great fit.
Recommended Industries/Use
Chemical
Government
Manufacturing
Steel and Metals
Hazards
Airborne Particulates
Chemical
Contamination
Gas, Vapors, Smoke
Regulations
Regulation - NIOSH Certified for use with North N Series filters and cartridges, Compact Air PAPR and CF2000 Supplied Air Respirator.
Historical Brand
North
Warranty Information
Honeywell Safety Products warrants the 7700 Series to the original owner to be free from defects in materials and workmanship for a period of one (1) year from the date of original shipment from Honeywell's factory. Honeywell's obligation under this warranty will be, at Honeywell's option, to repair or replace without charge this facepiece or any of its components found by Honeywell to have been defective during the warranty period, under the following terms:1) The warranty claim is made (i) by the owner who purchased this facepiece new from Honeywell or an authorized Honeywell Distributor, and (ii) not more than three (3) months after the end of the warranty period. 2) This facepiece or component is found by Honeywell to have been defective in normal use and service during the warranty period of one (1) year from the date of purchase by the owner. 3) This facepiece or component is returned freight prepaid to Honeywell, either to its factory or to a Honeywell authorized service center, and is thereafter returned to the owner freight collect. 4) This warranty does not apply to (i) any respirator or component found by Honeywell to have become defective as a result of any accident, alteration, misuse, abuse, or servicing with parts not approved by Honeywell; or (ii) deterioration or aging of any component made of rubber or other elastomer since such components can be adversely affected by undue exposure to heat, sun, water, chemicals, ozone or other deteriorating elements; (iii) ) facepiece lens, compressed-air cylinders and parts that become defective through normal use. The decision as to what constitutes normal use shall be made solely by HONEYWELL SAFETY PRODUCTS. 5) To maintain this warranty, the purchaser must perform maintenance and inspections as set forth in the Instruction Manual which shall include prompt replacement or repair of defective parts, and replacement of parts per the maintenance schedule as set forth in the User's Instructions. THE OWNER ASSUMES ALL OTHER RISKS, IF ANY, SUCH AS THE RISK OF ANY DIRECT, INDIRECT OR CONSEQUENTIAL LOSS OR DAMAGE ARISING OUT OF THE USE OF, OR INABLILTY TO USE, THE PRODUCT. SERVICING HONEYWELL SAFETY PRODUCTS RESPIRATORS WITH PARTS NOT APPROVED BY HONEYWELL WILL VOID THIS WARRANTY AND THE NIOSH APPROVAL FOR THE RESPIRATOR UNIT. THIS WARRANTY IS MADE IN LIEU OF ALL OTHER WARRANTI
Data Sheet
Name
Description
File Size
Date
Size
7700 Series Half Mask Datasheet
application/pdf 99.42 KB
10/26/2021
99.42 KB
Name
Description
File Size
Date
Size
7700 Series Half Mask Datasheet
99.42 KB
10/26/2021
99.42 KB
Name
Description
File Size
Date
Size

770030L

770030M

770030S

770030L

770030M

770030S