Air Purifying Respirator (APR)
Honeywell North® RU8800 Half Mask
The Honeywell North RU8800 Series half mask was designed specifically to accommodate hard-to-fit users. It includes three unique features that make it adaptable to almost any facial structure.
Overview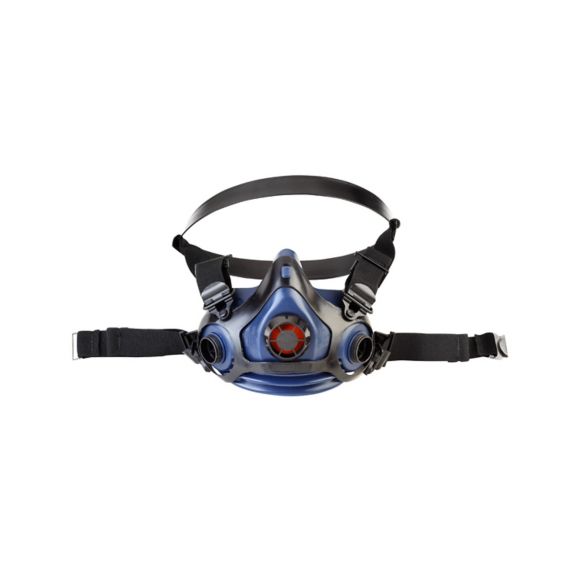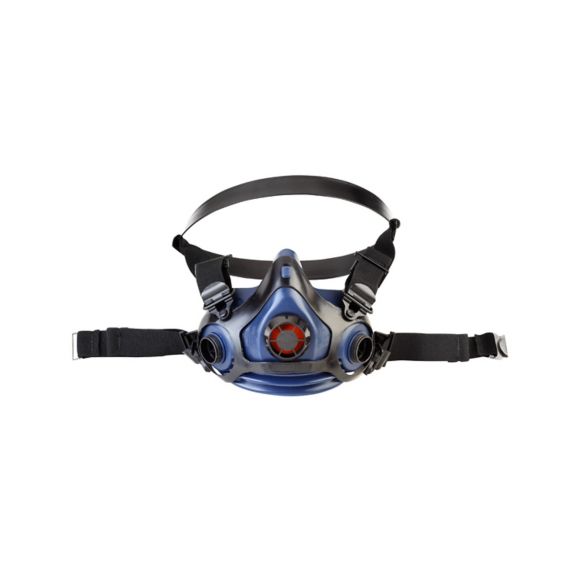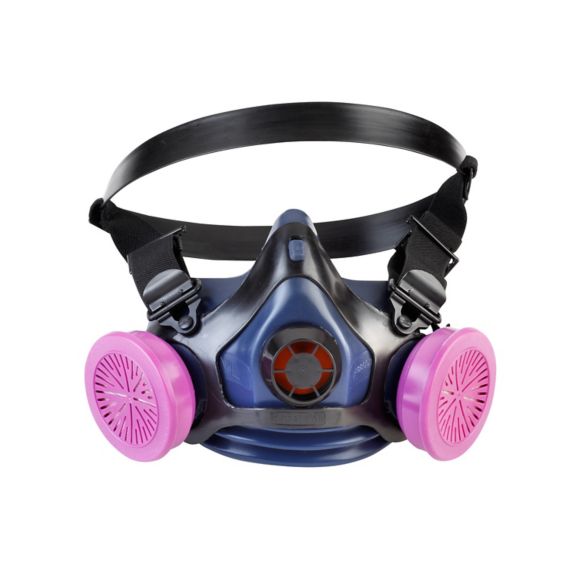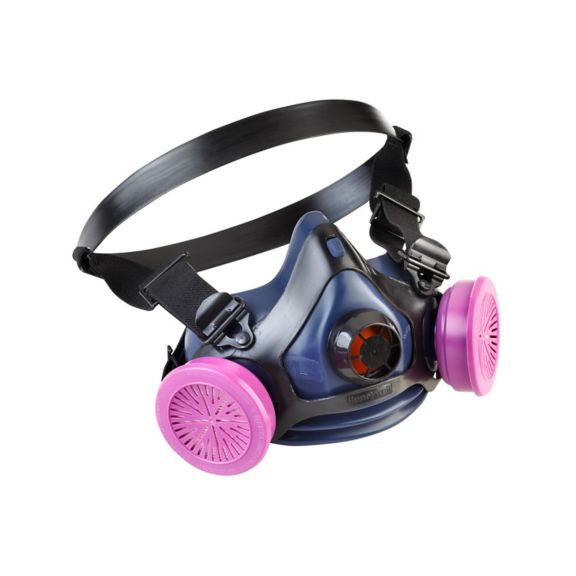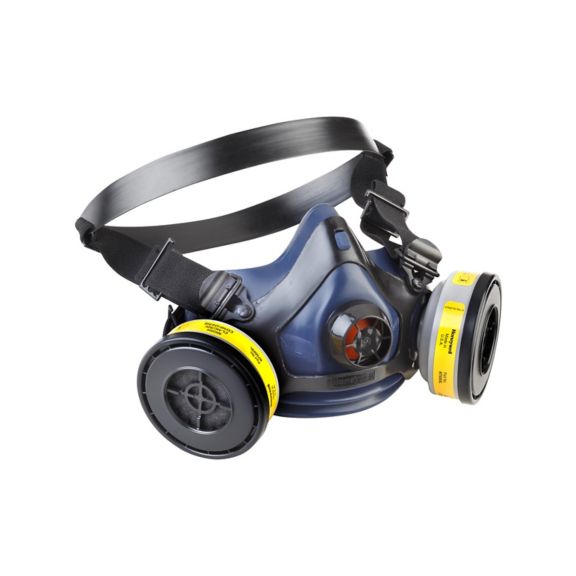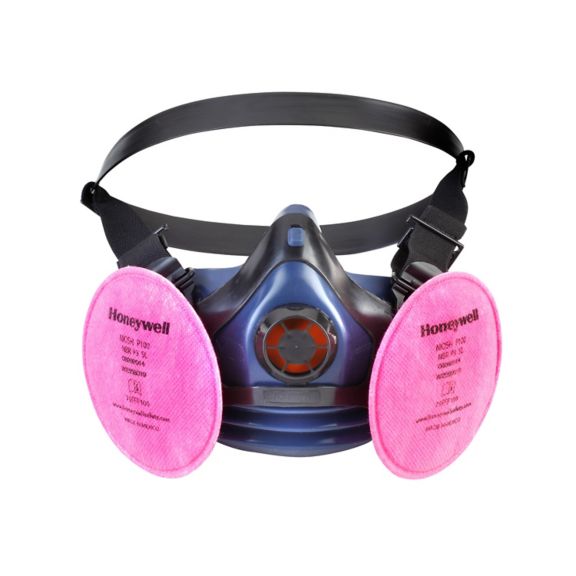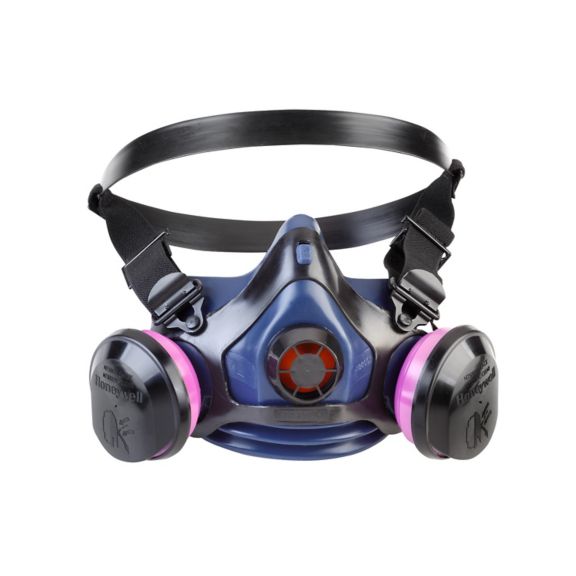 Key Features
•Triple flange provides
three sealing surfaces to ensure sealing
security

•Soft and flexible silicone facepiece - comfortable for all day
use

•Pleats on the facepiece provide gentle pressure to create a better
seal

•Wraparound design contours to the user's face

•Low placement of inhalation valves maximizes field of vision

•Exhalation valve provide quick exhaust of warm, exhaled air

•Headstrap assembly includes extra wide cradle suspension and
evenly distributes weight

•Woven straps that are easy to adjust and secure

•Available in small and medium/large

Recommended Industries/Use
Agriculture
Chemical
Construction
Food Services
Forestry
Government
Manufacturing
Military
Mining
Municipal Services
Oil and Gas
Steel and Metals
Transportation
Utilities
Welding
Nuclear
Wind Energy

Hazards
Airborne Particulates
Biohazard
Chemical
Contamination
Gas, Vapors, Smoke

Regulations

Historical Brand
Survivair

Warranty Information
Honeywell Industrial Safety warrants the RU8800 Series Half Mask
to the original owner to be free from defects in materials and
workmanship for a period of one (1) year from the date of original
shipment from Honeywell's factory. Honeywell's obligation under
this limited warranty will be, at Honeywell's option, to repair or
replace without charge the RU8800 Series Half Mask or any of its
components found by Honeywell to have been defective during the
limited warranty period, under the following terms:


1. The warranty claim is made (i) by the owner who purchased the
RU8800 Series Half Mask new from Honeywell or an authorized
Honeywell Distributor, and (ii) not more than three (3) months
after the end of the limited warranty period.

2. The RU8800 Series Half Mask or component is found by Honeywell
to have been defective in normal use and service during the limited
warranty period of one (1) year from the date of purchase by the
original owner.

3. The RU8800 Series Half Mask or component is returned freight
prepaid to Honeywell, either to its factory or to a Honeywell
authorized service center, and is thereafter returned to the owner
freight collect.

4. This limited warranty does not apply to (i) any RU8800 Series
Half Mask or component found by Honeywell to have become defective
as a result of any accident, alteration, misuse, abuse, or
servicing with parts not approved by Honeywell; (ii) deterioration
or aging of any component made of rubber or other elastomer since
such components can be adversely affected by undue exposure to
heat, sun, water, chemicals, ozone or other deteriorating elements;
or (iii) facepiece lens, compressed-air cylinders and parts that
become defective through normal use. The decision as to what
constitutes normal use shall be made solely by HONEYWELL SAFETY
PRODUCTS.

5. To maintain this limited warranty, the purchaser must perform
maintenance and inspections as set forth in the Operating and
Maintenance Instruction Manual for this product which shall include
prompt replacement or repair of defective parts, and replacement of
parts per the maintenance schedule as set forth in such
instructions.
Data Sheet
Name
Description
File Size
Date
Size
Honeywell North RU8800 Series Half Mask Technical Data Sheet
application/pdf 536.59 KB
10/21/2021
536.59 KB
Manuals and Guides
Name
Description
File Size
Date
Size
Honeywell North Half-Mask Respiratory Donning Instructions Poster
application/pdf 704.62 KB
10/21/2021
704.62 KB
Brochure
Name
Description
File Size
Date
Size
Honeywell North N-Series Cartridge Part Number Conversion Chart
application/pdf 114.88 KB
10/21/2021
114.88 KB
Honeywell North Half-Mask Cartridge and Filter Reference Chart
application/pdf 307.34 KB
10/21/2021
307.34 KB
Honeywell North RU8800 Series Half Mask Brochure
application/pdf 623.02 KB
10/21/2021
623.02 KB
Others
Name
Description
File Size
Date
Size
Honeywell North RU8800 Series Half Mask Part Number Replacement Chart
application/pdf 130.62 KB
10/21/2021
130.62 KB
Honeywell North RU8800 Series Half Mask FAQs
application/pdf 364.23 KB
10/21/2021
364.23 KB
Honeywell North Half Mask Optimization Flyer
application/pdf 374.25 KB
10/21/2021
374.25 KB
Name
Description
File Size
Date
Size
Name
Description
File Size
Date
Size
SKUs

RU88001ML

RU88001S

RU88001ML

RU88001S