Air Purifying Respirator (APR)
Survivair Opti-Fit Tactical (NIOSH)
The Survivair Opti-Fit Tactical riot control gas mask is designed specifically for first responders in tactical and riot-control situations. Three-position canister mounting for various applications.
Overview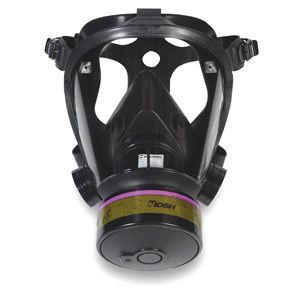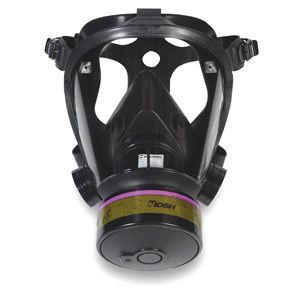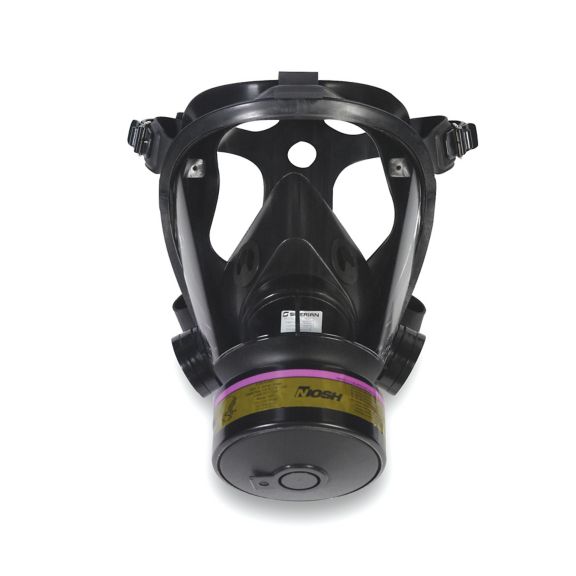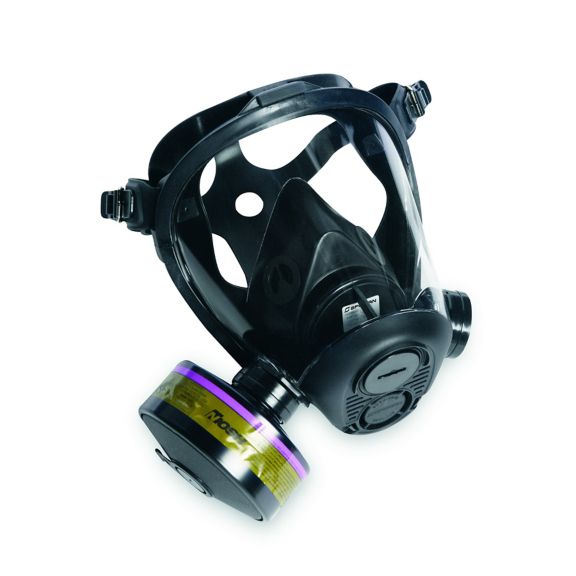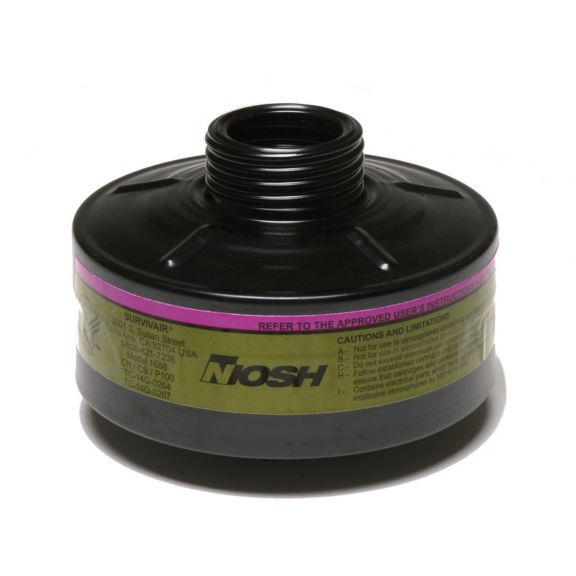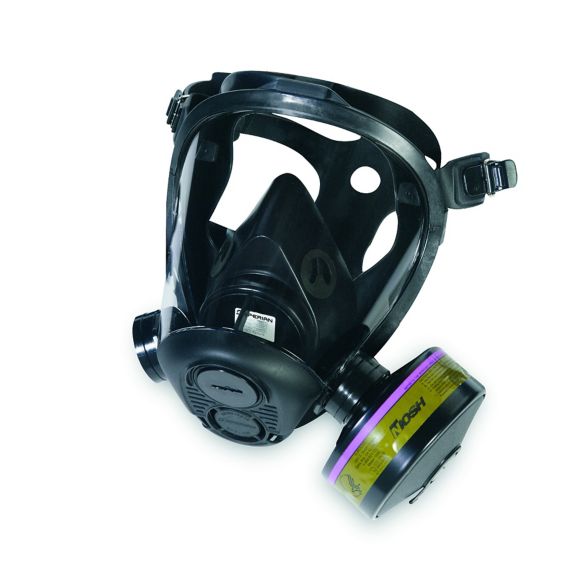 Key Features
• Superior field of vision offers an unobstructed view in critical situations where line of sight vision is essential
• Full facepiece constructed of soft silicone for excellent comfort, fit, and durability
• Three-position canister mounting adaptable for various applications
• Anti-scratch coated polycarbonate lens is virtually free of distortion
• Lens meets ANSI Z87.1-1989 (R-1998)2 standard for impact and penetration resistance
• DIN-threaded 40 mm connectors make attaching and removing canisters quick and easy
• Low breathing resistance
• NIOSH approved with the Model 1688 Canister to provide protection against choloracetophenone (CN), chlorobenzylidene malononitrile (CS) and includes a P100 filter for use against particulates such as pepper spray
• Available in three sizes for wide range of fit
Products or Technical data that are subject to U.S. Export Administration Regulations may require the approval of the U.S. Department of Commerce prior to export or re-export.

Recommended Industries/Use
Fire Protection
Law Enforcement
Municipal Services

Hazards
Airborne Particulates
Chemical

Regulations

Historical Brand
Survivair

Warranty Information
One year from the date of purchase
Data Sheet
Name
Description
File Size
Date
Size
Survivair Opti-Fit CBRN Technical Data Sheet
application/pdf 270.28 KB
10/21/2021
270.28 KB
Manuals and Guides
Name
Description
File Size
Date
Size
Survivair Opti-Fit CBRN Canister User Instructions_Spanish
application/pdf 128.86 KB
10/21/2021
128.86 KB
Survivair Opti-Fit CBRN User Manual_Spanish
application/pdf 407.76 KB
10/21/2021
407.76 KB
Survivair Opti-Fit CBRN Canister User Instructions_English
application/pdf 237.92 KB
10/21/2021
237.92 KB
Survivair Opti-Fit CBRN User Manual_English
application/pdf 10.52 MB
10/21/2021
10.52 MB
Technical Note
Name
Description
File Size
Date
Size
Survivair Opti-Fit CBRN Product Specification Sheet
application/pdf 30.68 KB
10/21/2021
30.68 KB
Name
Description
File Size
Date
Size
Name
Description
File Size
Date
Size
Survivair Opti-Fit CBRN Technical Data Sheet
270.28 KB
10/21/2021
Survivair Opti-Fit CBRN Canister User Instructions_Spanish
128.86 KB
10/21/2021
Survivair Opti-Fit CBRN User Manual_Spanish
407.76 KB
10/21/2021
Survivair Opti-Fit CBRN Canister User Instructions_English
237.92 KB
10/21/2021
Survivair Opti-Fit CBRN User Manual_English
10.52 MB
10/21/2021
Survivair Opti-Fit CBRN Product Specification Sheet
30.68 KB
10/21/2021

168800

753000

753100

763000

763100

773000

168800

753000

753100

763000

763100

773000