Commutateurs
Key Switches
Key action. 2-, 3-, or 4-position switching. Sliding contacts. Integral connectors. Screw terminals. Environmentally sealed
Aperçu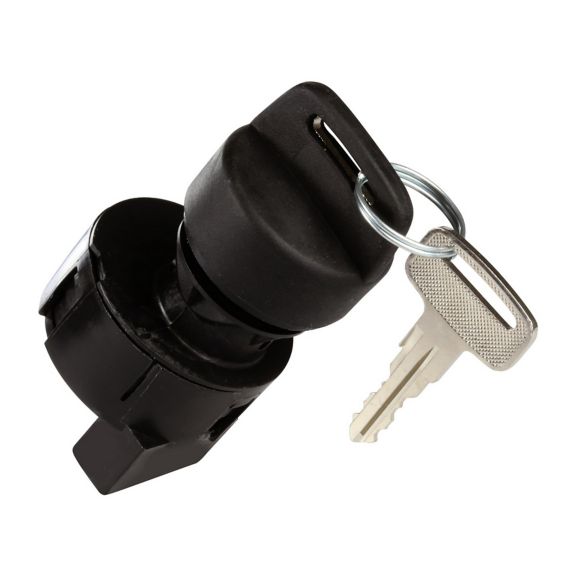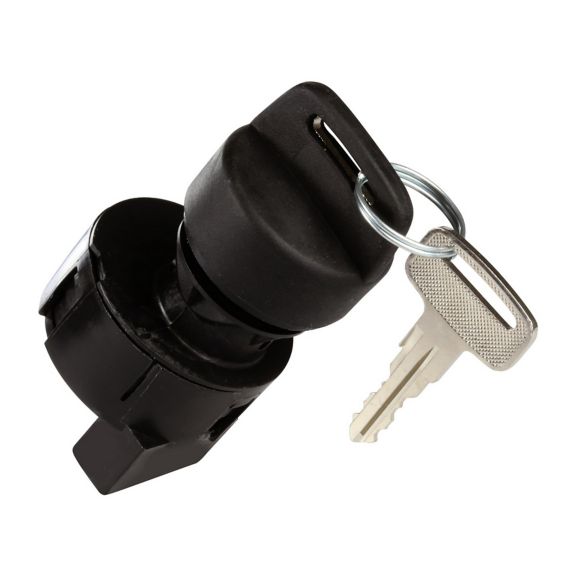 Customization is standard with Honeywell's key and ignition switches. Honeywell's broad range of product options make building the specific key switch for an application simple. Optional features of multiple unique key codes, momentary positions, terminal and integral connector types, UL-ratings, and various circuitry configurations are available to provide design flexibility.
To maintain consistent branding, Honeywell also offers over-molded keys with custom logos. These options, coupled with the wide electrical rating and temperature range, come standard on every switch to meet growing customers' needs.
These rugged and reliable switches increase application reliability and facilitate seamless equipment operation and control with their ability to keep dirt and moisture out of the contact chamber, thereby prolonging switch life. The two-, three-, and four position key switch options easily integrate into specific application designs.
Designed to withstand harsh environments with a robust, environmentally sealed design, Honeywell key and ignition switches are found in the toughest applications, from off-road vehicles like ATVs, snowmobiles, and motorcycles to agriculture, construction, industrial, and lawn and garden equipment.
Fiche Technique
Guides et manuels
Brochure
Note D'application
Livre électronique
Image de produit
Nom
La description
Taille du fichier
Date
Taille
Nom
La description
Taille du fichier
Date
Taille
Key and Ignition Switches Datasheet
7.62 MB
12/3/2020
Key and Rotary Switches Line Guide
344.19 KB
12/3/2020
Transportation Range Guide
18.57 MB
10/4/2021
Over 50,000 products ranging from snap-action, limit, toggle, and pressure switches to position, speed, pressure, and airflow sensors, Honeywell Sensing and Control (S&C) has one of the broadest sensing and switching portfolios.
5.57 MB
12/3/2020
Partners Providing Technical Safety and Productivity Solutions
1.04 MB
12/20/2022
Forestry Vehicles
1.05 MB
12/20/2022
All-Terrain Vehicle Solutions
803.57 KB
12/20/2022
Platform Vehicles
628.05 KB
12/21/2022
Sensors and Switches in Mobile Cranes
1.97 MB
12/20/2022
Sensors and Switches in Front Loaders
2.54 MB
12/3/2020
Exploded view diagram of Honeywell sensors and switches in oil rig applications
6.35 MB
9/8/2022
Construction Vehicles -
984.29 KB
12/20/2022
Agricultural Vehicles -
1.11 MB
12/20/2022
Redefining Road Rail & Rugged Applications
28.35 MB
12/20/2022
Key Switches Product Photo
1.49 MB
5/25/2021