Capteurs de pression du support de carte
26PC Series
Compensated. Low pressure. mV output. Differential, wet/wet differential, gage. DIP, SIP, SMT. Linearity & hysteresis: 0.5 % typ.
Aperçu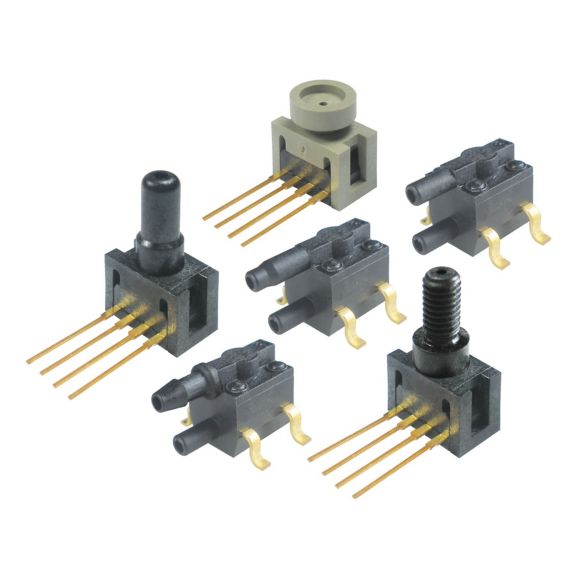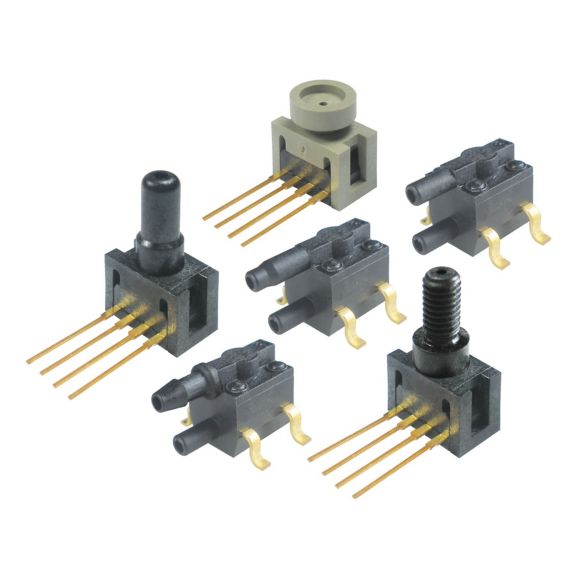 Pressure Ranges
0.5 psi to 250 psi (SIP, DIP)
1 psi to 15 psi (SMT)
The factory calibrated 26PC Series miniature pressure sensors provide reliable gage pressure sensing performance in a compact package. The sensor features a proven sensing technology that utilizes a specialized piezoresistive micro-machined sensing element which allows part interchangeability, high performance, reliability, and accuracy. The low power, non-amplified, non-compensated Wheatstone bridge circuit design provides inherently stable mV outputs over 1.0 psi through 250 psi sensing ranges.
Fiche Technique
Guides et manuels
Modèle CAO (CAD)
Note Technique
Livre blanc
Note D'application
Image de produit
Nom
La description
Taille du fichier
Date
Taille
Nom
La description
Taille du fichier
Date
Taille

26PC01SMT

26PC05SMT

26PC15SMT
PRESSURE SENSOR

26PCAFA2G

26PCAFA6D
PRESSURE SENSOR

26PCAFA6G

26PCAFC2G

26PCAFD2G

26PCBFA2G
PRESSURE SENSOR

26PCBFA6D
PRESSURE SENSOR

26PC01SMT

26PC05SMT

26PC15SMT
PRESSURE SENSOR

26PCAFA2G

26PCAFA6D
PRESSURE SENSOR

26PCAFA6G

26PCAFC2G

26PCAFD2G

26PCBFA2G
PRESSURE SENSOR

26PCBFA6D
PRESSURE SENSOR