Commutateurs de fin de course de zone dangereuse
BX2 Series
cULus. ATEX (CE). EAC. IEC Ex. INMETRO. NEPSI. IP67, NEMA 1, 3, 4, 4X, 6, 13. Div 1 & 2: Class I: B, C, D. Div 1 & 2: Class II: E, F, G
Aperçu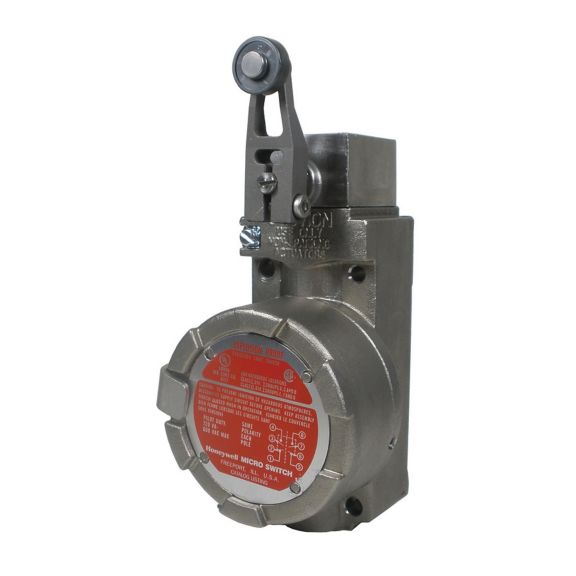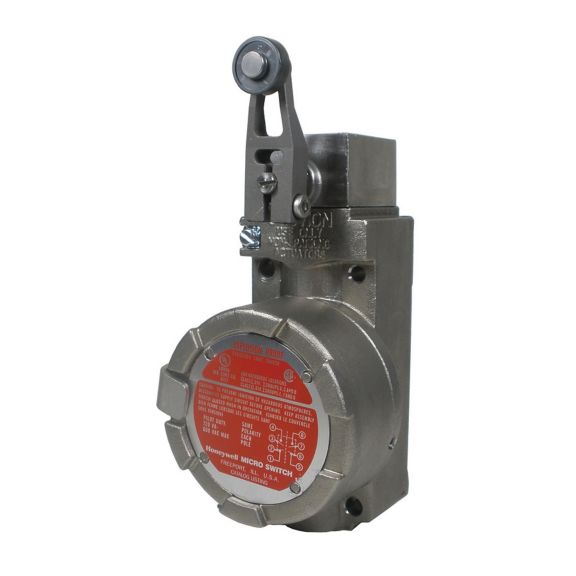 The MICRO SWITCH BX/BX2 Series are designed for applications in hazardous or explosive environments requiring a rugged, durable switch virtually anywhere in the world. To comply with explosion-proof switching requirements, the flame path within the switch housing is designed to contain and cool escaping hot gases and fumes that could cause an explosion outside of the switch.
Regardless of where the equipment or machinery is designed, built, or installed, BX and BX2 Series products carry global agency coverage. Honeywell offers two versions of the BX series switch: the standard BX Series features an aluminum housing, while the BX2 Series features a 316L stainless steel housing.
The stainless steel housing adds additional resistance against corrosion in applications exposed to aggressive, caustic agents, as well as those often present in chemical processing plants, off-shore/near-shore sites, and other hazardous areas. Both products are weather sealed for outdoor use and designed for explosive gas/dust environments. All operating heads of the BX/BX2 Series are field adjustable at 90° increments.
Fiche Technique
Guides et manuels
Instructions d'installation
Information de réglementation
Brochure
Note Technique
Livre blanc
Note D'application
Livre électronique
Image de produit
Nom
La description
Taille du fichier
Date
Taille
Nom
La description
Taille du fichier
Date
Taille

BX24A3K

BX24A3K-1A

BX24C4L

BX24P4L

BX2A3K

BX2C4L

BX2P4L

BX24A3K

BX24A3K-1A

BX24C4L

BX24P4L

BX2A3K

BX2C4L

BX2P4L