Commutateurs de fin de course de zone dangereuse
LSX Series
UL. CSA. IP67, NEMA 1, 3, 4, 6, 13. Div 1 & 2: Class I: B, C, D. Div 1 & 2: Class II: E, F, G
Aperçu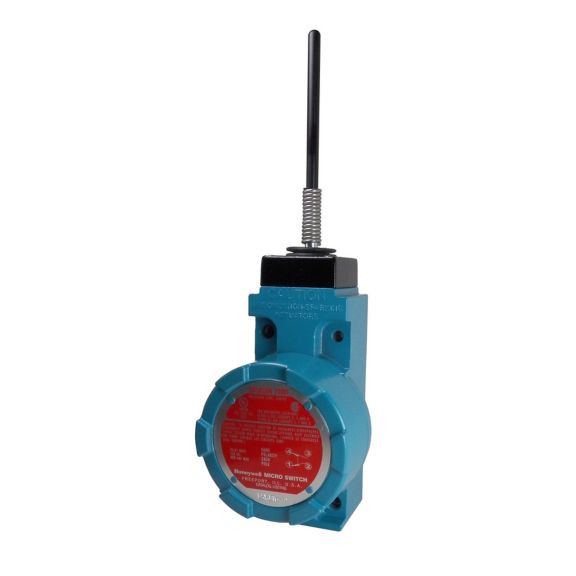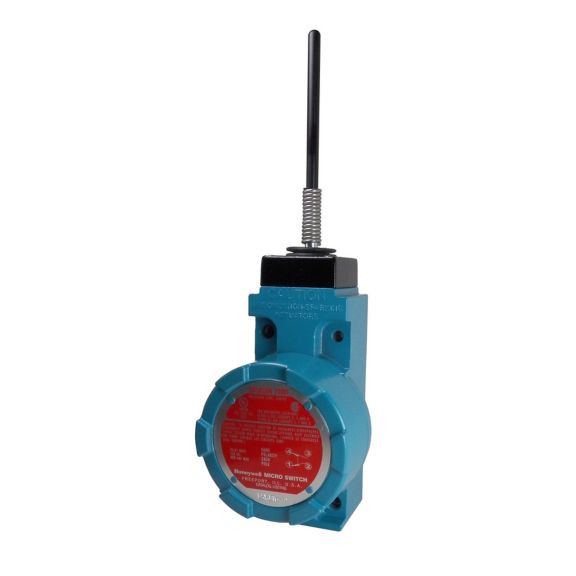 MICRO SWITCH LSX hazardous area switches are designed for use in adverse environments. They are approved for use in hazardous locations and NEMA classified atmospheres because their rugged housings have integral flame paths. These flame paths force internal expanding gases to cool below external atmosphere ignition temperatures before they leave the housing.
The LSX also features tracking interchangeability with MICRO SWITCH BX Series Hazardous Area switches. An optional mounting plate provides the same tracking and mounting as the standard HDLS Series (heavy-duty limit switch).
The majority of HDLS operating heads and circuitry options are available for the LSX Series. The rotary actuated LSX Series products are designed for use with levers that have non-sparking actuators due to the potentially hazardous environment. The other styles of LSX Series switches which are the plunger actuated and wobble actuated products incorporate an integral non-sparking actuator.
Fiche Technique
Guides et manuels
Information de réglementation
Brochure
Note Technique
Livre blanc
Note D'application
Livre électronique
Image de produit
Nom
La description
Taille du fichier
Date
Taille
Nom
La description
Taille du fichier
Date
Taille

LSXA3K
LIMIT SWITCH

LSXA3K-1A

LSXA3K-2C
LIMIT SWITCH

LSXA3K1

LSXA3K5

LSXA3K5-1A

LSXA3K5-4M

LSXA4K

LSXA4L

LSXA4L-1A

LSXA3K
LIMIT SWITCH

LSXA3K-1A

LSXA3K-2C
LIMIT SWITCH

LSXA3K1

LSXA3K5

LSXA3K5-1A

LSXA3K5-4M

LSXA4K

LSXA4L

LSXA4L-1A