Force Sensors
1865 Series
Liquid media psi pressure ranges. Unamplified, compensated. Current excitation mA or voltage excitation mV outputs
Panoramica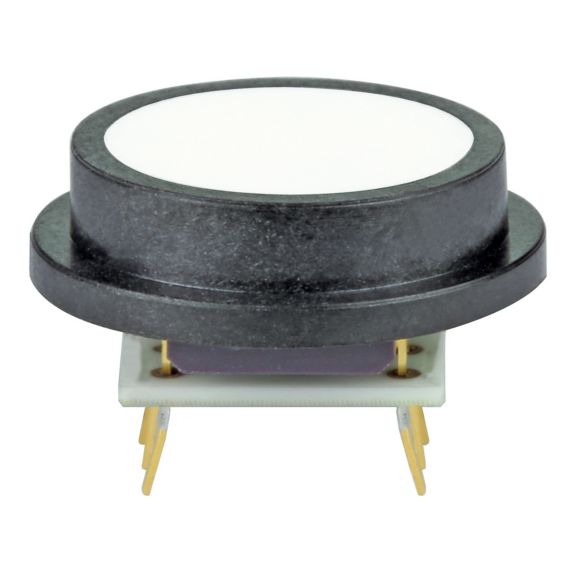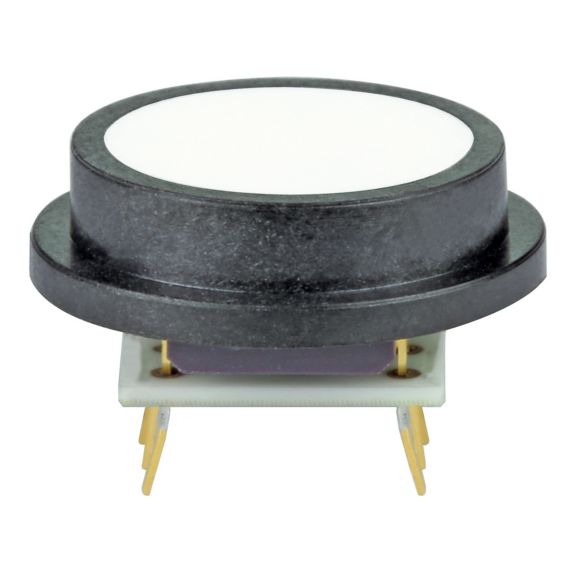 The 1865 Series is a high-performance transducer specifically designed to address the needs of medical and specialized OEM applications. Offering laser-trimmed compensation, these products may be specified to operate with either a constant current or voltage supply.
These products employ a solid state piezoresistive pressure transducer mounted in a plastic package. For applications where force is applied by a flexible membrane to the sensor, such as found in infusion pumps, the precision height silicon diaphragm provides long life and is a reliable replacement for older force or load cell transducers. Using a silicon rubber diaphragm, this product is compatible with some liquid media applications.
The 1865 Series provides access to important safety features in critical care medical instrumentation, such as occulsion pressure or infiltration detection. The pressure data can provide medical personnel with useful diagnostic information regarding the condition of a patient's circulatory system. These force/pressure transducers can also be used with other medical dispensing devices, such as syringe pumps, to improve safety and accuracy.
Scheda Tecnica
Nome
Descrizione
Dimensione file
Data
Dimensione
1865 Series Force Sensors
application/pdf 289.47 KB
9/20/2021
289.47 KB
Manuali e Guide
Nome
Descrizione
Dimensione file
Data
Dimensione
Sensor Evaluation Board (SEB) User Instructions
application/pdf 1.64 MB
1/11/2022
1.64 MB
Airflow, Force and Pressure Sensor Product Range Guide
application/pdf 2.78 MB
9/20/2021
2.78 MB
Opuscolo
Nome
Descrizione
Dimensione file
Data
Dimensione
Sensors and Switches for Medical Applications
application/pdf 10.15 MB
7/21/2022
10.15 MB
Nota Applicativa
Nome
Descrizione
Dimensione file
Data
Dimensione
Solutions for Infusion Pumps
application/pdf 2.35 MB
4/4/2023
2.35 MB
Defence Ground Vehicles -
application/pdf 872.87 KB
6/14/2023
872.87 KB
Sensors and Switches: Solutions for Medical Applications
application/pdf 1.34 MB
5/18/2023
1.34 MB
Solutions for Hemodialysis Machines
application/pdf 2.66 MB
11/23/2021
2.66 MB
Fotografia Prodotto
Nome
Descrizione
Dimensione file
Data
Dimensione
1865 Series Product Photo
application/zip 103.16 KB
9/20/2021
103.16 KB
Nome
Descrizione
Dimensione file
Data
Dimensione
Nome
Descrizione
Dimensione file
Data
Dimensione
1865 Series Force Sensors
289.47 KB
9/20/2021
Sensor Evaluation Board (SEB) User Instructions
1.64 MB
1/11/2022
Airflow, Force and Pressure Sensor Product Range Guide
2.78 MB
9/20/2021
Sensors and Switches for Medical Applications
10.15 MB
7/21/2022
Solutions for Infusion Pumps
2.35 MB
4/4/2023
Defence Ground Vehicles -
872.87 KB
6/14/2023
Sensors and Switches: Solutions for Medical Applications
1.34 MB
5/18/2023
Solutions for Hemodialysis Machines
2.66 MB
11/23/2021
1865 Series Product Photo
103.16 KB
9/20/2021

1865-12G-LDN
1865 Series force sensor, compensated/unamplified, gage, analog output, 0 psi to 10 psi pressure range, 1.5 mA typ. supply

1865-13G-KDN
1865 Series force sensor, compensated/unamplified, gage, analog output, 0 psi to 15 psi pressure range, 10.0 Vdc typ. supply

1865-13G-LDN
1865 Series force sensor, compensated/unamplified, gage, analog output, 0 psi to 15 psi pressure range, 1.5 mA typ. supply

1865-15G-KDN
1865 Series force sensor, compensated/unamplified, gage, analog output, 0 psi to 25 psi pressure range, 10.0 Vdc typ. supply

1865-15G-LDN
1865 Series force sensor, compensated/unamplified, gage, analog output, 0 psi to 25 psi pressure range, 1.5 mA typ. supply

1865-12G-LDN
1865 Series force sensor, compensated/unamplified, gage, analog output, 0 psi to 10 psi pressure range, 1.5 mA typ. supply

1865-13G-KDN
1865 Series force sensor, compensated/unamplified, gage, analog output, 0 psi to 15 psi pressure range, 10.0 Vdc typ. supply

1865-13G-LDN
1865 Series force sensor, compensated/unamplified, gage, analog output, 0 psi to 15 psi pressure range, 1.5 mA typ. supply

1865-15G-KDN
1865 Series force sensor, compensated/unamplified, gage, analog output, 0 psi to 25 psi pressure range, 10.0 Vdc typ. supply

1865-15G-LDN
1865 Series force sensor, compensated/unamplified, gage, analog output, 0 psi to 25 psi pressure range, 1.5 mA typ. supply