Bipolar Position Sensor ICs
SS311PT, SS411P
Low-cost bipolar Hall-effect digital sensor ICs, built-in pull-up resistor. SOT-23 (SS311PT), Flat TO-92-style (SS411P) packages. Digital sinking
Panoramica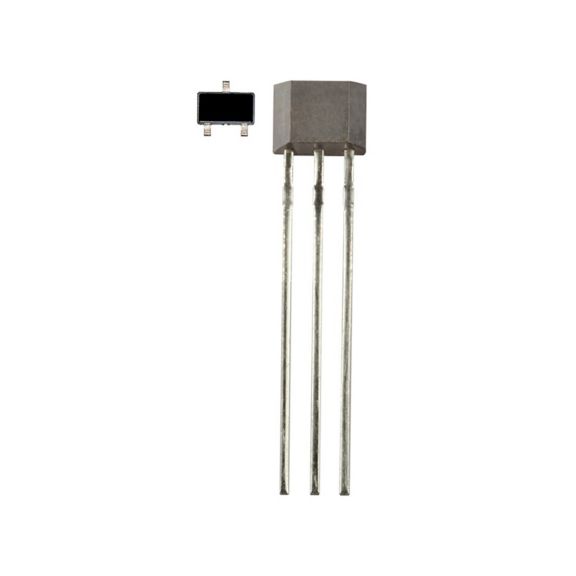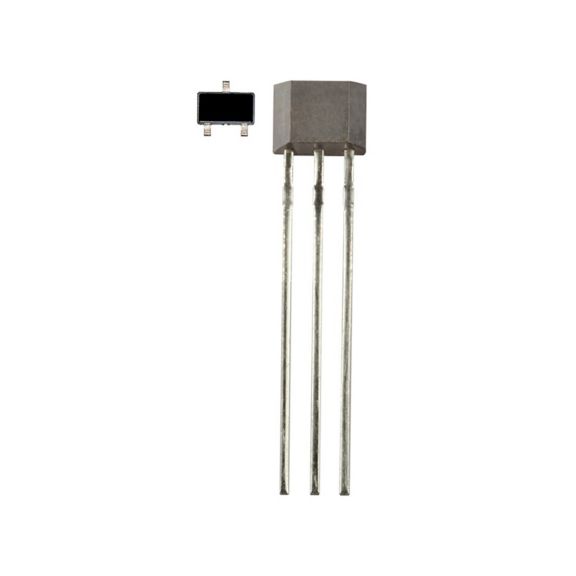 The SS311PT/SS411P sensors are small, versatile digital Hall-effect devices that are operated by the magnetic field from a permanent magnet or an electromagnet, designed to respond to alternating North and South poles.
These bipolar sensors have enhanced sensitivity which allows for the use of smaller, often less expensive magnets. The internal pull-up resistor often eliminates the need for external components, further helping to reduce system cost. These economical bipolar sensors are suited for many simple, high-volume, cost-sensitive, rotary sensing applications.
The 2.7 Vdc to 7 Vdc supply voltage range allows this device to be used in low voltage applications.
The S311PT's very small size requires less PCB (printed circuit board) space, allowing it to be used in smaller assemblies.
These sensors are available in two package styles: the SS311PT in the subminiature SOT-23 surface mount package and the SS411P in the leaded, flat TO-92-style package.
The SS311PT is available on tape and reel (3000 units per reel): the SS411P is available in a bulk package (1000 units per bag).
Scheda Tecnica
Manuali e Guide
Istruzioni d'installazione
Modello CAD
Opuscolo
Nota Tecnica
Nota Applicativa
eBook
Fotografia Prodotto
Nome
Descrizione
Dimensione file
Data
Dimensione
Nome
Descrizione
Dimensione file
Data
Dimensione

SS311PT
SS311PT Hall-effect digital position sensor IC with built-in pull-up resistor, bipolar, SOT-23, pocket tape and reel, 3000 units/reel

SS411P
SS411P Hall-effect digital position sensor IC, bipolar, flat TO-92-style package, straight standard leads, 1000 units/bag

SS311PT
SS311PT Hall-effect digital position sensor IC with built-in pull-up resistor, bipolar, SOT-23, pocket tape and reel, 3000 units/reel

SS411P
SS411P Hall-effect digital position sensor IC, bipolar, flat TO-92-style package, straight standard leads, 1000 units/bag