Handheld Computers
CT40 XP Handheld Computer
CT40 XP Handheld Computer
Overview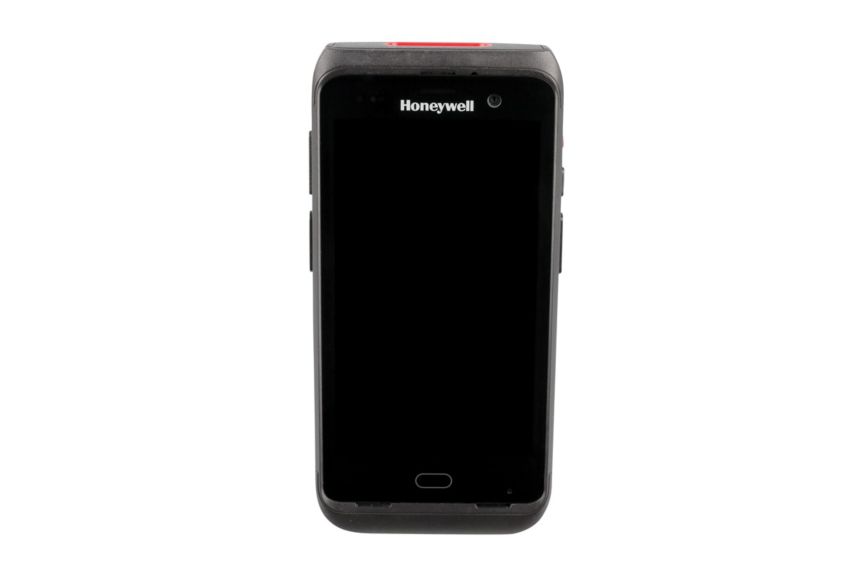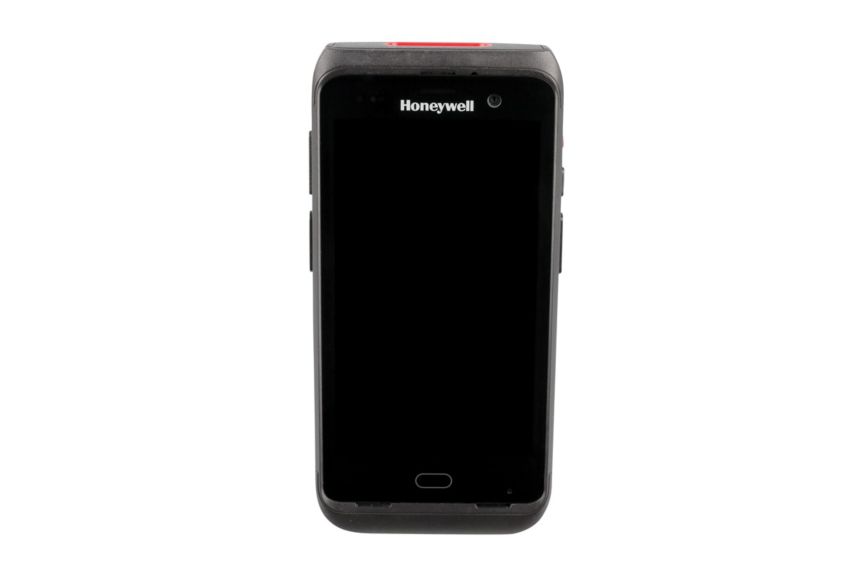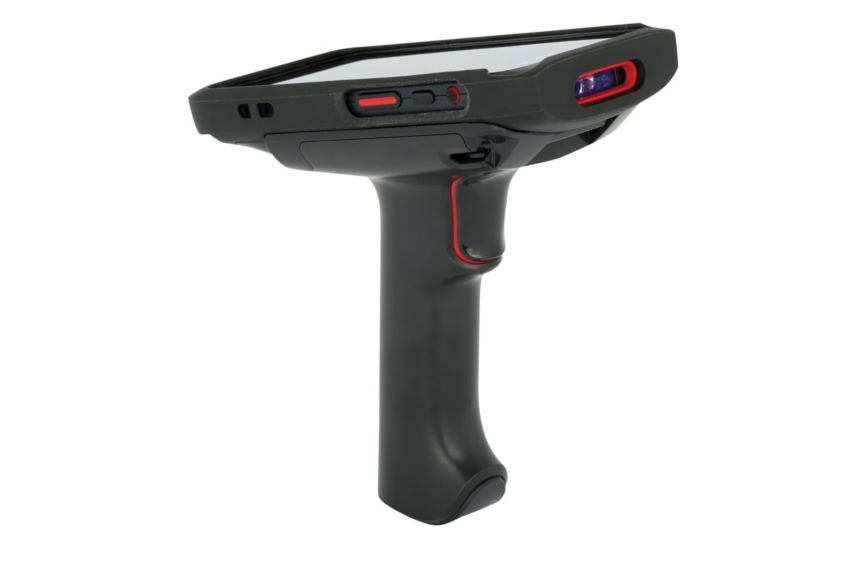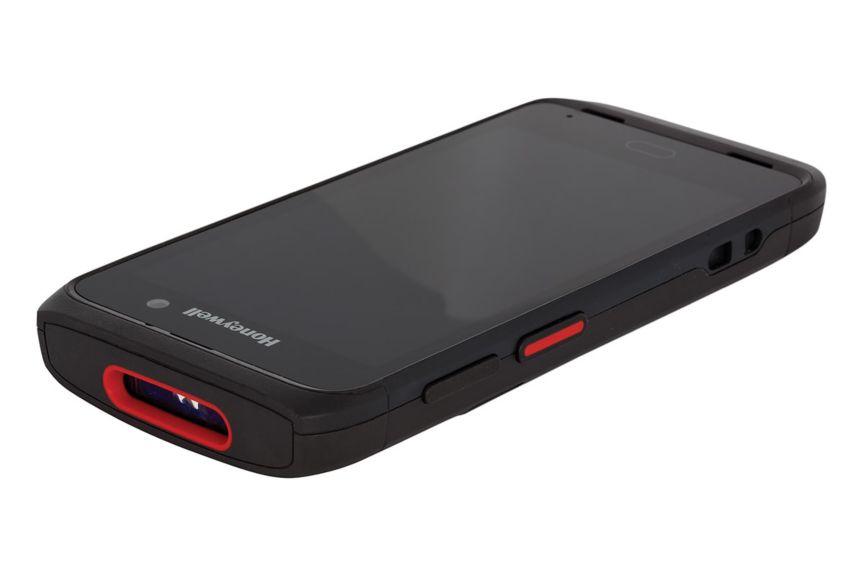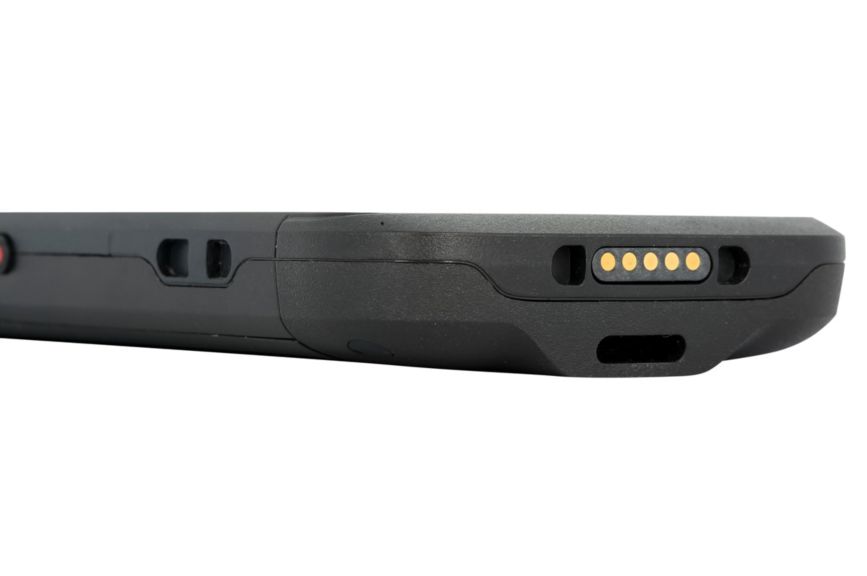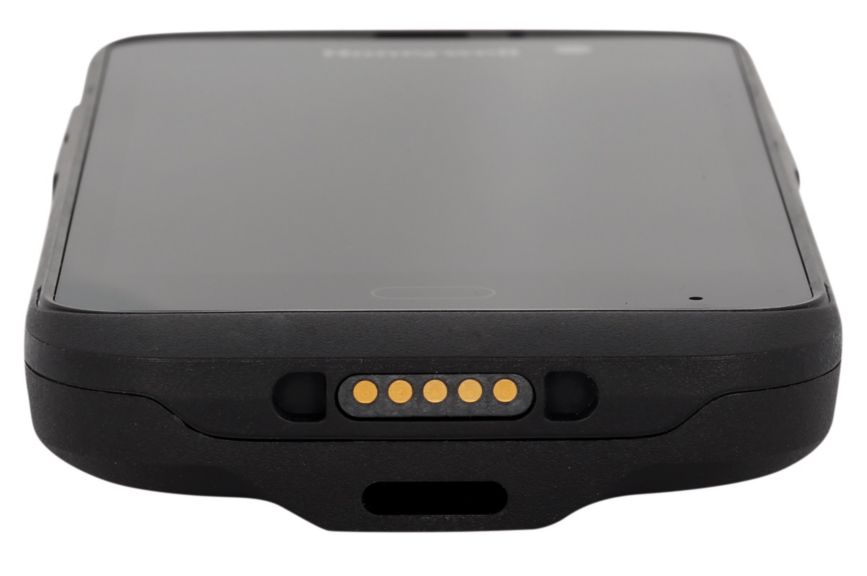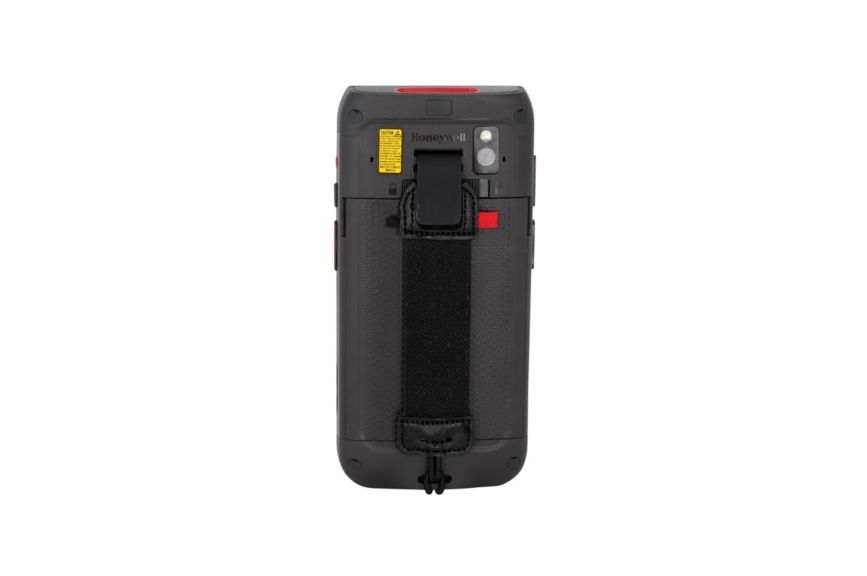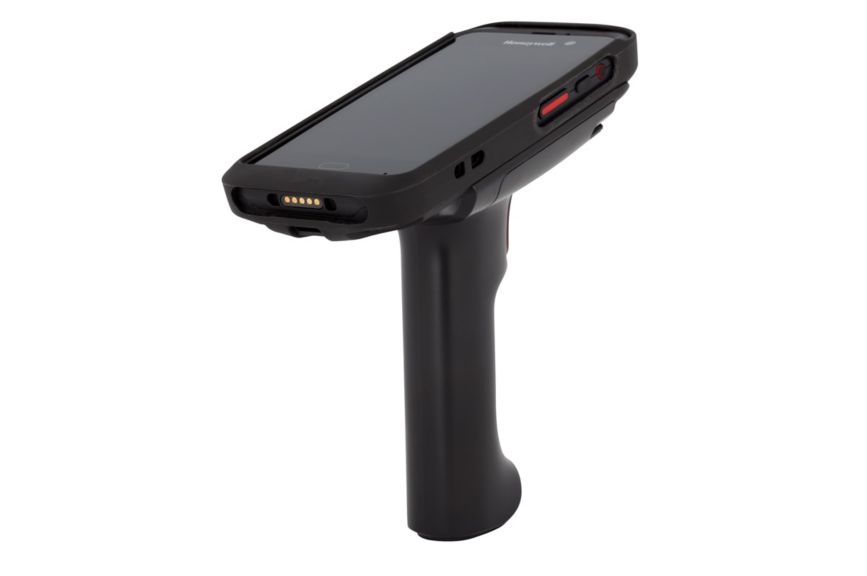 The CT40 XP is a one stop solution for store associates and other mobile workers to seamlessly accomplish daily operations from inventory lookup and in-store merchandising to last mile delivery, logistics and more.
The Mobility Edge enterprise management tools allow companies to test and validate applications once, accelerate deployments across the enterprise, optimize device performance, simplify maintenance and extend product lifecycle
Built on the Mobility Edge platform, the CT40XP has received a prestigious STIG (Security Technical Implementation Guide) designation from the Defense Information Systems Agency (DISA) for its security capabilities. This recognition from DISA and the U.S. Department of Defense acknowledges the advanced security applications and tools the CT40XP encompasses, ensuring your data is kept safe and secure throughout the life of the device.
Snappy, accurate data capture from a few centimeters to up to 10 m (32.8 ft) with Honeywell's innovative FlexRange scan imager, a 13-megapixel, auto-focus camera and 8-megapixel front-facing camera.
Easily locate a lost device to prevent productivity loss even when the battery is drained thanks to a second BLE beacon. Includes warm swap for uninterrupted operation for battery swap.
Achieve a balance of ergonomics and ruggedness. With a protective boot, it avoids wear and tear further. Easy to charge without taking off the hard boot.
Easy compatibility and seamless integration with both Honeywell-connected applications as well as third-party applications such as MDM, Push to Talk and VoIP software to maximize efficiency and protect your investment.
Customers are moving seamlessly between online and offline experiences. The recent explosion in ecommerce makes it imperative to empower associates and highly mobile workers with mobile devices that allow them to deliver speed, accuracy and visibility for customers. Built on Honeywell's Mobility Edge™ platform, the CT40 XP is a smart versatile enterprise mobile solution with a rugged design that enhances productivity, offers longer lifecycle and better security.Integrated with Honeywell's latest FlexRange™ imager, the CT40 XP can capture barcodes from within a few centimeters to the retail top shelf up to 10 meters (32.8 feet). It has a smaller and lighter form factor with an 8-megapixel front facing camera. With a 1920 x 1080 pixel full high-definition display that can be utilized for group training, remote inspection and more.Missing or misplaced IT assets cause not only operational downtime, but can lead to security risk. Featuring "Device Finder" solution, the CT40 XP can easily locate lost or misplaced devices even when the batteries are drained after a certain period of time. That helps to protect your investment and provide operational efficiency.Business operation downtime as a result of device failure is now easily solved when using the CT40 XP. Its warm swap capability allows store associates to swap the battery without powering off the operating system. Combined with a rugged package and a protective boot that survive repeated 1.8-meter drops, the CT40 XP will deliver reliable, secure performance for years, maximizing return on investment.The CT40 XP incorporates a powerful Qualcomm® processor easily upgradable to Android™ 11 and complies with Android Enterprise Recommended (AER) requirements. It is compatible for upgrade to Android S (12) and T(13) through 2030.
Features
Camera

13-megapixel color camera

8-megapixel front-facing camera
Dimensions
Overall Dimensions

162 mm x 77 mm x 18.2 mm

6.4 in x 3.0 in x 0.7 in
Network
Bluetooth Specifications
GPS Specifications

Simultaneous GNSS Receiver Support for GPS, GLONASS, Galileo and BeiDou
Software & Firmware
Operating System

Android version (guaranteed from 9.1 to at least 11/R)
Memory & Data
Memory

4 GB DDR4x RAM, 32 GB Flash
Hardware
Display Resolution
Display Size
Processor

2.2 GHz Qualcomm® Snapdragon™ 660 octa-core
Environmental
Storage Temperature Range

-22°F - 158°F

-30°C -70°C

Operating temperature

-20°C - 50°C

-4°F - 122°F

Operating Humidity

5% - 95% (non-condensing)
Standards & Approvals
Tumble Specifications

1,000 times at 0.5 m (1.6 ft)

Drop Specifications

Multiple 1.2 m (4 ft) drops to concrete at -10°C to +50°C (+14°F to +122°F).

Multiple drops from 1.8 m (6 ft) to concrete per MIL-STD-810G with rubber boot

Protection Ratings
Service Terms
Warranty Duration

One-year factory warranty
Others
Operating System Type
Camera Position
Scan Range

FlexRange FR

Standard Range SR

Durability
Platform
Keyboard
Network
Features
Camera

13-megapixel color camera

8-megapixel front-facing camera
Dimensions
Overall Dimensions

162 mm x 77 mm x 18.2 mm

6.4 in x 3.0 in x 0.7 in
Network
GPS Specifications

Simultaneous GNSS Receiver Support for GPS, GLONASS, Galileo and BeiDou
Software & Firmware
Operating System

Android version (guaranteed from 9.1 to at least 11/R)
Memory & Data
Memory

4 GB DDR4x RAM, 32 GB Flash
Hardware
Processor

2.2 GHz Qualcomm® Snapdragon™ 660 octa-core
Environmental
Storage Temperature Range

-22°F - 158°F

-30°C -70°C

Operating temperature

-20°C - 50°C

-4°F - 122°F

Operating Humidity

5% - 95% (non-condensing)
Standards & Approvals
Tumble Specifications

1,000 times at 0.5 m (1.6 ft)

Drop Specifications

Multiple 1.2 m (4 ft) drops to concrete at -10°C to +50°C (+14°F to +122°F).

Multiple drops from 1.8 m (6 ft) to concrete per MIL-STD-810G with rubber boot
Service Terms
Warranty Duration

One-year factory warranty
Others
Scan Range

FlexRange FR

Standard Range SR
Camera : 13-megapixel color camera|8-megapixel front-facing camera
Overall Dimensions : 162 mm x 77 mm x 18.2 mm|6.4 in x 3.0 in x 0.7 in
Bluetooth Specifications : V5.0
GPS Specifications : Simultaneous GNSS Receiver Support for GPS, GLONASS, Galileo and BeiDou
Operating System : Android version (guaranteed from 9.1 to at least 11/R)
Memory : 4 GB DDR4x RAM, 32 GB Flash
Display Resolution : 1920 x 1080
Display Size : 12.7 cm|5.0 in
Processor : 2.2 GHz Qualcomm® Snapdragon™ 660 octa-core
Battery Type : Li-Ion, 3.85 V, 4020 mAh
Storage Temperature Range : -22°F - 158°F|-30°C -70°C
Operating temperature : -20°C - 50°C|-4°F - 122°F
Operating Humidity : 5% - 95% (non-condensing)
Tumble Specifications : 1,000 times at 0.5 m (1.6 ft)
Drop Specifications : Multiple 1.2 m (4 ft) drops to concrete at -10°C to +50°C (+14°F to +122°F).|Multiple drops from 1.8 m (6 ft) to concrete per MIL-STD-810G with rubber boot
Protection Ratings : IP65|IP67
Warranty Duration : One-year factory warranty
Operating System Type : Android
Camera Position : Rear and Front
Scan Range : FlexRange FR|Standard Range SR
Durability : Rugged 1.2 m (4 ft)
Data Sheet
Manuals and Guides
Regulatory Information
White Paper
Catalog
Brief
Name
Description
File Size
Date
Size
Name
Description
File Size
Date
Size

CT40P-L0N-27R11AF
CT40XP,WLAN,4G/32G,5 inch 19201080P full HD,N6703 Standard Range Imager,13MP/8MP,802.11 a/b/g/n/ac/r/k/mc, 22 MIMO,BT5.0 &2nd BLE,3.5mm,Android GMS,Battery,Warm Swap,IP67&65,Metal battery latch button, Audio jack,USB Type C OTG,PTT,FCC

CT40P-L0N-27R11DF
CT40 XP Disinfectant Ready,WIFI, 4G/32G,5 inch 19201080P FHD,N6703 Standard Range Imager,13MP/8MP,802.11 a/b/g/n/ac/r/k/mc,22 MIMO,BT5.0 &2nd BLE,Android GMS,Smart Battery,Warm Swap,IP67&65,Metal battery latch button,PTT,Type C OTG,Audio jack,FCC

CT40P-L0N-28R11AF
CT40XP,WLAN,4G/ 32G,5 inch 19201080P full HD,N6803 FlexRange,13MP/8MP,802.11 a/b/g/n/ac/r/k/mc,22 MIMO,BT5.0 &2nd BLE,Android GMS,Battery,Warm Swap,IP67&65,Metal battery latch button,Audio jack,USB Type C OTG,PTT,FCC

CT40P-L0N-28R11DF
CT40 XP Disinfectant Ready, WIFI, 4G/32G,5 inch 19201080P full HD,FlexRange,13MP/8MP,802.11 a/b/g/n/ac/r/k/mc,22 MIMO,BT5.0 &2nd BLE,Android GMS,Smart Battery,Warm Swap,IP67&65,Metal battery latch button,PTT, Type C OTG, Audio jack, FCC

CT40P-L0N-2LR11HF
CT40XP HC,LAN,NFC,4,32,N6700,C,GMS,FCC

CT40P-L1N-27R11BF
CT40XP,WWAN, 4G/32G,5 inch 19201080P full HD,N6703 Standard Range Imager,13MP/8MP,802.11 a/b/g/n/ac/r/k/mc,22 MIMO,BT5.0 &2nd BLE,Android GMS,Battery,Warm Swap,IP67&65,Metal battery latch button,USB Type C OTG,PTT,FCC

CT40P-L1N-27R11DF
CT40 XP Disinfectant Ready, WWAN, 4G/32G,5 inch 19201080P full HD,N6703 Standard Range Imager,13MP/8MP,802.11 a/b/g/n/ac/r/k/mc,22 MIMO,BT5.0 &2nd BLE,Android GMS,Smart Battery,Warm Swap,IP67&65,Metal battery latch button,PTT, Type C OTG, FCC

CT40P-L1N-28R11BF
CT40XP,WWAN,4G/ 32G,5 inch 19201080P full HD,N6803 FlexRange,13MP/8MP,802.11 a/b/g/n/ac/r/k/mc, 22 MIMO,BT5.0 &2nd BLE,Android GMS,Battery,Warm Swap,IP67&65,Metal battery latch button,USB Type C OTG,PTT, FCC

CT40P-L1N-28R11DF
CT40 XP Disinfectant Ready, WWAN, 4G/32G,5 inch 19201080P full HD,FlexRange,13MP/8MP,802.11 a/b/g/n/ac/r/k/mc,22 MIMO,BT5.0 &2nd BLE,Android GMS,Smart Battery, Warm Swap,IP67&65,Metal battery latch button,PTT, Type C OTG, FCC

CT40P-L1N-2LR11HF
CT40XP HC,WAN,NFC,4,32,N6700,C,GMS,FCC

CT40P-L0N-27R11AF
CT40XP,WLAN,4G/32G,5 inch 19201080P full HD,N6703 Standard Range Imager,13MP/8MP,802.11 a/b/g/n/ac/r/k/mc, 22 MIMO,BT5.0 &2nd BLE,3.5mm,Android GMS,Battery,Warm Swap,IP67&65,Metal battery latch button, Audio jack,USB Type C OTG,PTT,FCC

CT40P-L0N-27R11DF
CT40 XP Disinfectant Ready,WIFI, 4G/32G,5 inch 19201080P FHD,N6703 Standard Range Imager,13MP/8MP,802.11 a/b/g/n/ac/r/k/mc,22 MIMO,BT5.0 &2nd BLE,Android GMS,Smart Battery,Warm Swap,IP67&65,Metal battery latch button,PTT,Type C OTG,Audio jack,FCC

CT40P-L0N-28R11AF
CT40XP,WLAN,4G/ 32G,5 inch 19201080P full HD,N6803 FlexRange,13MP/8MP,802.11 a/b/g/n/ac/r/k/mc,22 MIMO,BT5.0 &2nd BLE,Android GMS,Battery,Warm Swap,IP67&65,Metal battery latch button,Audio jack,USB Type C OTG,PTT,FCC

CT40P-L0N-28R11DF
CT40 XP Disinfectant Ready, WIFI, 4G/32G,5 inch 19201080P full HD,FlexRange,13MP/8MP,802.11 a/b/g/n/ac/r/k/mc,22 MIMO,BT5.0 &2nd BLE,Android GMS,Smart Battery,Warm Swap,IP67&65,Metal battery latch button,PTT, Type C OTG, Audio jack, FCC

CT40P-L0N-2LR11HF
CT40XP HC,LAN,NFC,4,32,N6700,C,GMS,FCC

CT40P-L1N-27R11BF
CT40XP,WWAN, 4G/32G,5 inch 19201080P full HD,N6703 Standard Range Imager,13MP/8MP,802.11 a/b/g/n/ac/r/k/mc,22 MIMO,BT5.0 &2nd BLE,Android GMS,Battery,Warm Swap,IP67&65,Metal battery latch button,USB Type C OTG,PTT,FCC

CT40P-L1N-27R11DF
CT40 XP Disinfectant Ready, WWAN, 4G/32G,5 inch 19201080P full HD,N6703 Standard Range Imager,13MP/8MP,802.11 a/b/g/n/ac/r/k/mc,22 MIMO,BT5.0 &2nd BLE,Android GMS,Smart Battery,Warm Swap,IP67&65,Metal battery latch button,PTT, Type C OTG, FCC

CT40P-L1N-28R11BF
CT40XP,WWAN,4G/ 32G,5 inch 19201080P full HD,N6803 FlexRange,13MP/8MP,802.11 a/b/g/n/ac/r/k/mc, 22 MIMO,BT5.0 &2nd BLE,Android GMS,Battery,Warm Swap,IP67&65,Metal battery latch button,USB Type C OTG,PTT, FCC

CT40P-L1N-28R11DF
CT40 XP Disinfectant Ready, WWAN, 4G/32G,5 inch 19201080P full HD,FlexRange,13MP/8MP,802.11 a/b/g/n/ac/r/k/mc,22 MIMO,BT5.0 &2nd BLE,Android GMS,Smart Battery, Warm Swap,IP67&65,Metal battery latch button,PTT, Type C OTG, FCC

CT40P-L1N-2LR11HF
CT40XP HC,WAN,NFC,4,32,N6700,C,GMS,FCC