Tablets
ScanPal EDA10A Tablet
The Honeywell ScanPal™ EDA10A tablet is a rugged yet lightweight solution to provide fast, reliable mobile data access on a FHD 10-inch screen. Featured Wi-Fi 6, it is designed for retail, warehouse and field service.
Overview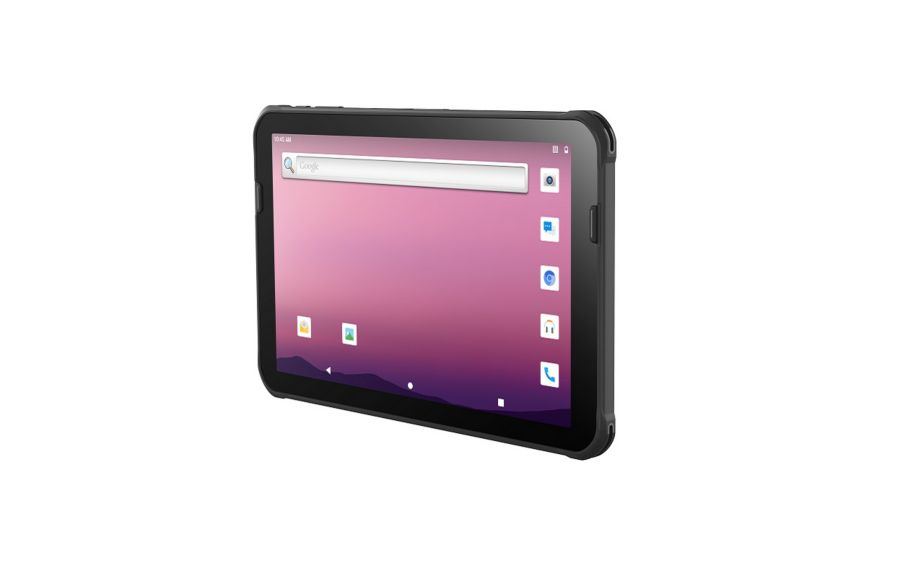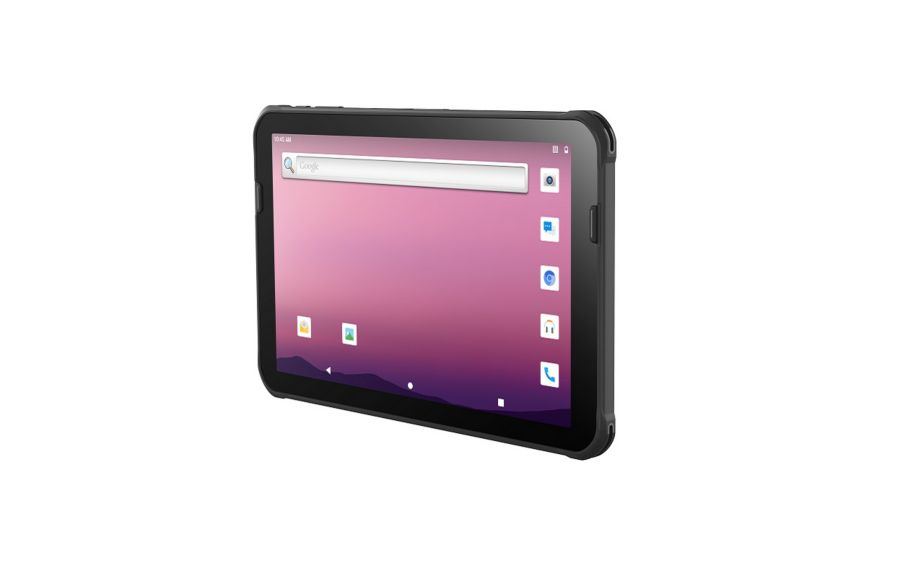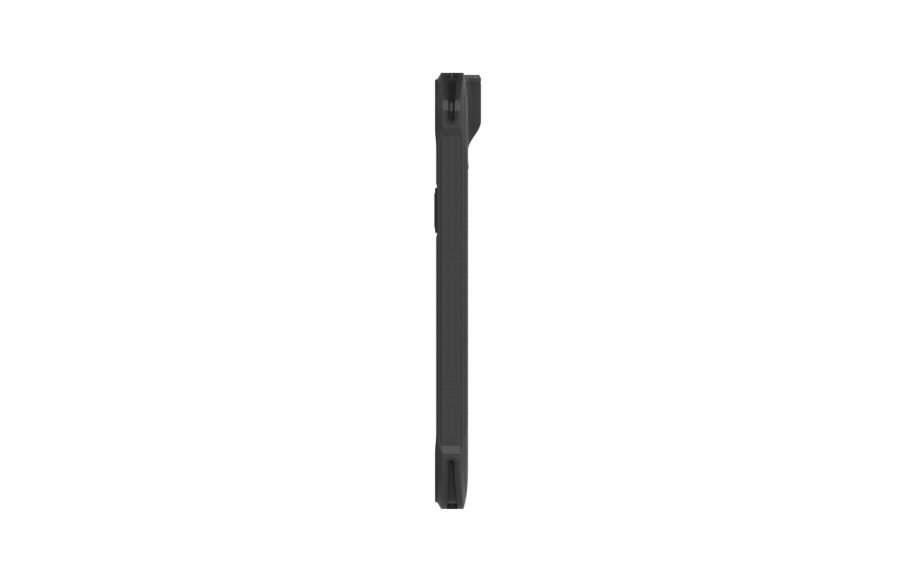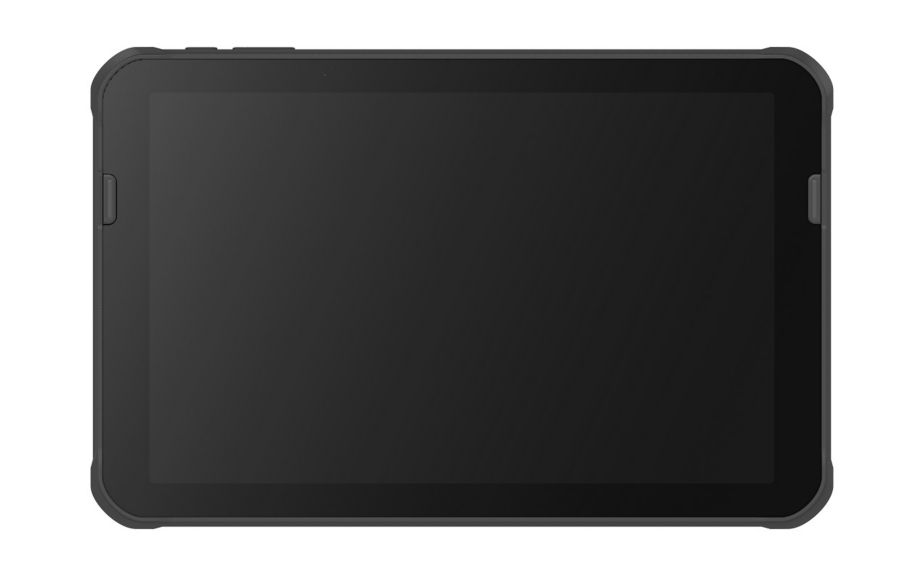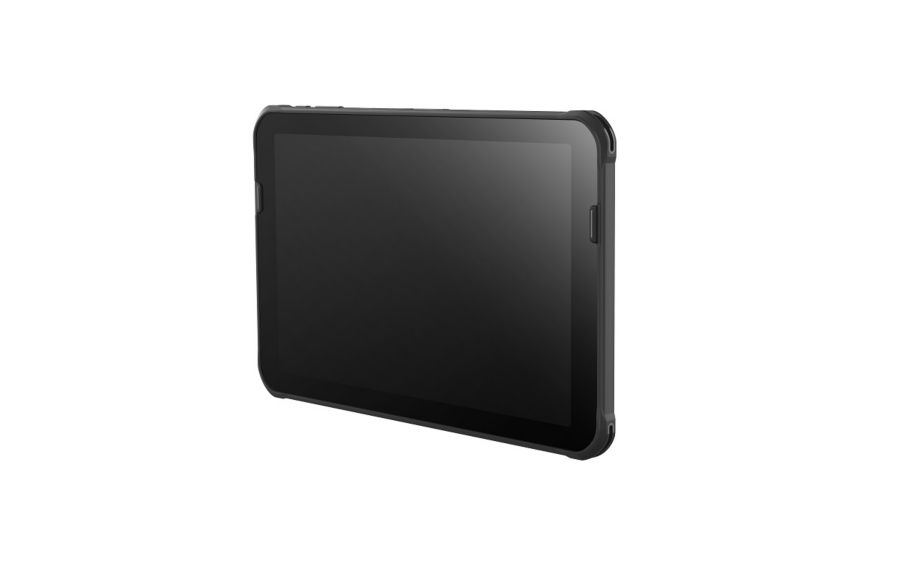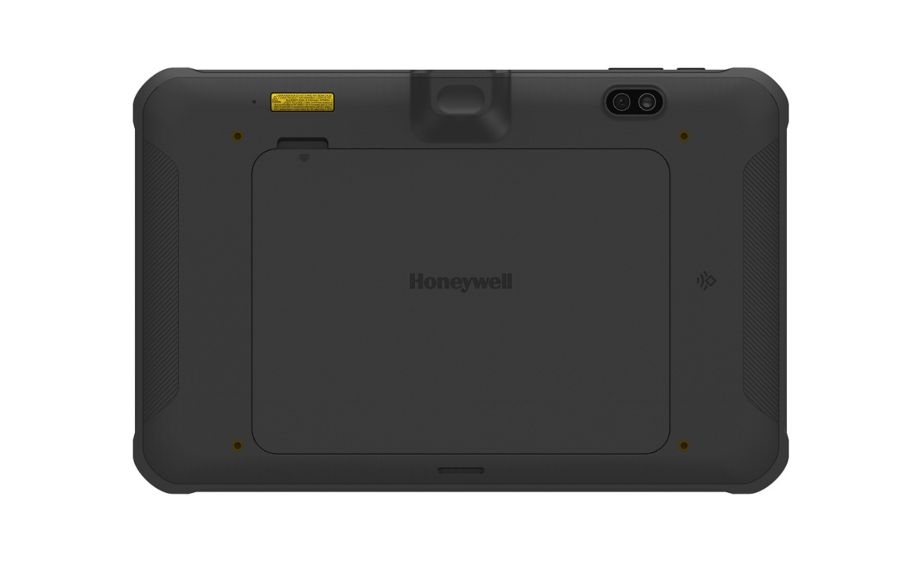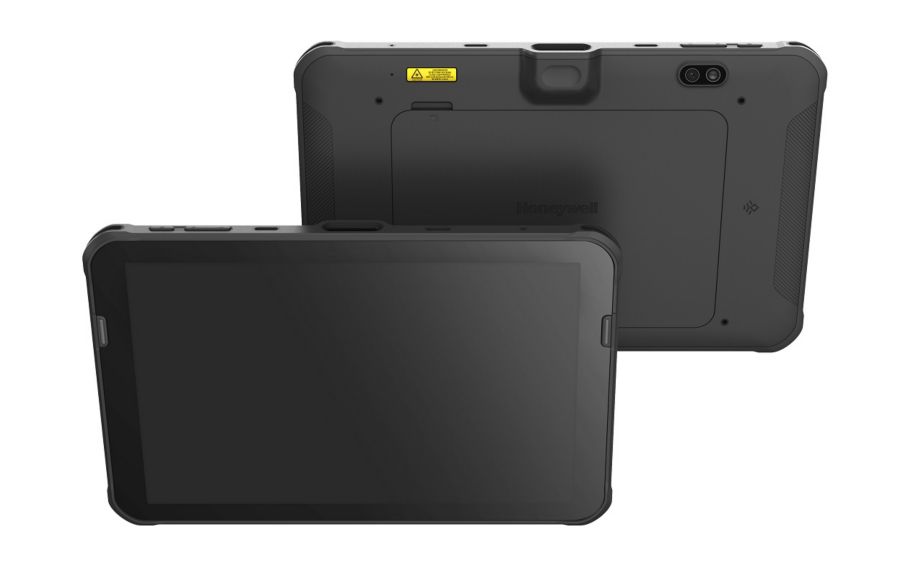 The Honeywell ScanPal™ EDA10A tablet is a rugged yet lightweight solution for mobile business users who need fast, reliable mobile data access on a 10-inch screen. Featuring Wi-Fi 6, the EDA10A provides high-speed connectivity indoors for users in retail and field service.
Aimed at business users, the EDA10A comes with a full-service offering, an extensive line of accessories, and compatibility with a rich assortment of enterprise software.
The accessories include desktop and vehicle charge docks, a display dock that enables creation of a workstation with keyboard and mouse, and a large, hot-swappable battery.
The device comes equipped with Honeywell Device Client Pack (DCP) software, support for optional Honeywell Operational Intelligence asset optimization software, Smart Talk unified communications software, and certification with 3rd-party Mobile Device Management (MDM) solutions. Extended service plans providing a 3-year extended warranty, fast depot repair services, battery replacement service and Sentinel service to maintain the Android™ operating system.
Equipped with a Qualcomm® Snapdragon octa-core 2.2GHz processor, the EDA10A provides high-performance Wi-Fi 6, NFC and Bluetooth® 5.1 communications. A big, bright 10-inch full-high-definition (FHD) display, ergonomic industrial design and assortment of carrying and handling accessories boost user comfort and experience. The large, 8,000 mAh battery enables a full shift of uninterrupted work yet can be hot-swapped with a fresh battery with ease. A high-performance barcode scan engine speeds data capture.

Retail
Lightweight and thin, the EDA10A is easy for retail workers to carry and use all day to engage and service customers. Honeywell Smart Talk supports a variety of communications modes including Push-to-Talk to promote efficient team coordination and support. Wi-Fi 6 provides reliable, high-performance network communications for rapid retrieval of data, high-resolution product images and training videos.

Warehouse and Manufacturing
Designed to last, the EDA10A meets the MIL-STD-810H drop specification and uses Gorilla Glass 5 minimize breakage to the display screen. The hard protective boot increases the drop specification up to 6.6 feet on concrete. The device complies with the MIL-STD-810H vibration specification for vehicle mounting applications . Wi-Fi 6 provides reliable, high-performance network communications while roaming.

Field Service
With the rapid development of industrialization, tablet is increasingly used in various field service industries. In a relatively complex industrial environment, EDA10A rugged design and durability can endure harsh environments for uninterrupted operation. The EDA10A's display dock
plus unique desktop split-screen display mode enables the device to be used to guide production, which widely exists in automobile manufacturing and medical device production. EDA10A adopts Gorilla Glass 5 and multitouch screen and supports glove / wet hand/ oily hand modes.
Features
Camera
Features

Lightweight (674g), yet durable and high performance

Wi-Fi 6
Dimensions
Overall Dimensions

257 mm L x166.5 mm H x 11.7 mm W (10.12 in x 6.56 in x 0.46 in)
Scanning Specifications
Decode Capability

Honeywell S0703 Slim Imager (1D/2D barcode symbologies)
Network
Computer Wireless Communication
Bluetooth Specifications

Bluetooth Class 5.1/2.1 + EDR Class 2 (Bluetooth LE)
Memory & Data
Memory

4 GB RAM/64 GB Flash

8 GB RAM/128 GB Flash
Hardware
Connection Interface

6-PIN bottom connection

USB 3.0 with Type-C interface

Scan Engine Range
Scan Engine Model
Scan Engine Type
Electrical
Battery Types

Hot-swappable

Li-Ion, 8,000 mAh, 3.85 V

Removable
Environmental
Storage Temperature Range

-30°C to +70°C (-22°F to 158°F)

Operating Humidity

5% to 95% (non-condensing)
Standards & Approvals
Drop Specifications

Multiple 1.3 m (4.3 ft) drop to concrete per MIL-STD-810H under room temperature

With protective boot, multiple 2.0 m (6.6 ft) drop to concrete per MIL-STD-810H under room temperature

Protection Ratings
Others
Application

Field Service

Retail

Warehouse

Operating System

* Android 14 is pending for the confirmation from Qual comm & Google.

Android 12, and upgradeable to Android 14*

Display Resolution

1920 x 1200 Full High Definition

Display Size

10.1 Inch, Gorilla Glass 5

Processor

Qualcomm Snapdragon SM4350-AC, Octa-Core, up to 2.2GHz

Battery capacity
Operating temperature

-20°C to +50°C (-4°F to +122°F)

Warranty Duration

One-year factory warranty

Operating System Type
Camera Position
Platform
Keyboard
Network
Features
Features

Lightweight (674g), yet durable and high performance

Wi-Fi 6
Dimensions
Overall Dimensions

257 mm L x166.5 mm H x 11.7 mm W (10.12 in x 6.56 in x 0.46 in)
Scanning Specifications
Decode Capability

Honeywell S0703 Slim Imager (1D/2D barcode symbologies)
Network
Computer Wireless Communication

Bluetooth Specifications

Bluetooth Class 5.1/2.1 + EDR Class 2 (Bluetooth LE)
Memory & Data
Memory

4 GB RAM/64 GB Flash

8 GB RAM/128 GB Flash
Hardware
Connection Interface

6-PIN bottom connection

USB 3.0 with Type-C interface
Electrical
Battery Types

Hot-swappable

Li-Ion, 8,000 mAh, 3.85 V

Removable
Environmental
Storage Temperature Range

-30°C to +70°C (-22°F to 158°F)

Operating Humidity

5% to 95% (non-condensing)
Standards & Approvals
Drop Specifications

Multiple 1.3 m (4.3 ft) drop to concrete per MIL-STD-810H under room temperature

With protective boot, multiple 2.0 m (6.6 ft) drop to concrete per MIL-STD-810H under room temperature
Others
Application

Field Service

Retail

Warehouse

Operating System

* Android 14 is pending for the confirmation from Qual comm & Google.

Android 12, and upgradeable to Android 14*

Display Resolution

1920 x 1200 Full High Definition

Display Size

10.1 Inch, Gorilla Glass 5

Processor

Qualcomm Snapdragon SM4350-AC, Octa-Core, up to 2.2GHz

Operating temperature

-20°C to +50°C (-4°F to +122°F)

Warranty Duration

One-year factory warranty
Application : Field Service|Retail|Warehouse
Features : Lightweight (674g), yet durable and high performance|Wi-Fi 6
Overall Dimensions : 257 mm L x166.5 mm H x 11.7 mm W (10.12 in x 6.56 in x 0.46 in)
Decode Capability : Honeywell S0703 Slim Imager (1D/2D barcode symbologies)
Computer Wireless Communication : WLAN; Bluethooth; NFC;
Bluetooth Specifications : Bluetooth Class 5.1/2.1 + EDR Class 2 (Bluetooth LE)
Operating System : * Android 14 is pending for the confirmation from Qual comm & Google.|Android 12, and upgradeable to Android 14*
Memory : 4 GB RAM/64 GB Flash|8 GB RAM/128 GB Flash
Connection Interface : 6-PIN bottom connection|USB 3.0 with Type-C interface
Display Resolution : 1920 x 1200 Full High Definition
Scan Engine Model : S0703
Scan Engine Type : Imager
Display Size : 10.1 Inch, Gorilla Glass 5
Processor : Qualcomm Snapdragon SM4350-AC, Octa-Core, up to 2.2GHz
Battery capacity : 8000mAh
Battery Types : Hot-swappable|Li-Ion, 8,000 mAh, 3.85 V|Removable
Storage Temperature Range : -30°C to +70°C (-22°F to 158°F)
Operating temperature : -20°C to +50°C (-4°F to +122°F)
Operating Humidity : 5% to 95% (non-condensing)
Drop Specifications : Multiple 1.3 m (4.3 ft) drop to concrete per MIL-STD-810H under room temperature|With protective boot, multiple 2.0 m (6.6 ft) drop to concrete per MIL-STD-810H under room temperature
Protection Ratings : IP65
Warranty Duration : One-year factory warranty
Operating System Type : Android
Camera Position : Rear and Front
Keyboard : Touch Screen Only
Data Sheet
Manuals and Guides
Regulatory Information
White Paper
Name
Description
File Size
Date
Size
Name
Description
File Size
Date
Size