General Purpose Gloves
NorthFlex Red™ - NF11
NorthFlex Red™ - NF11
Overview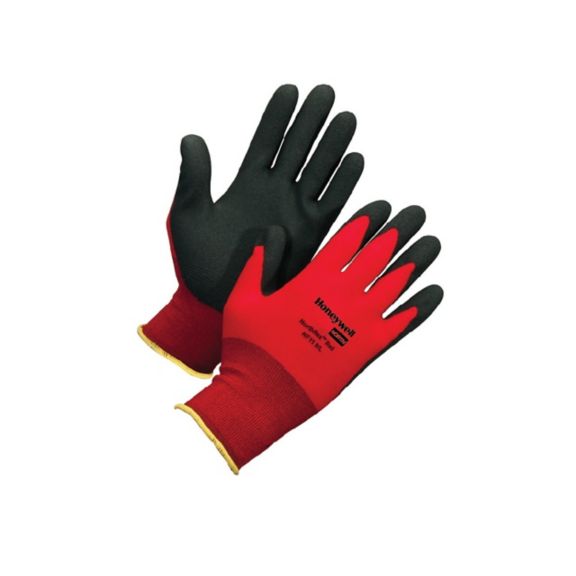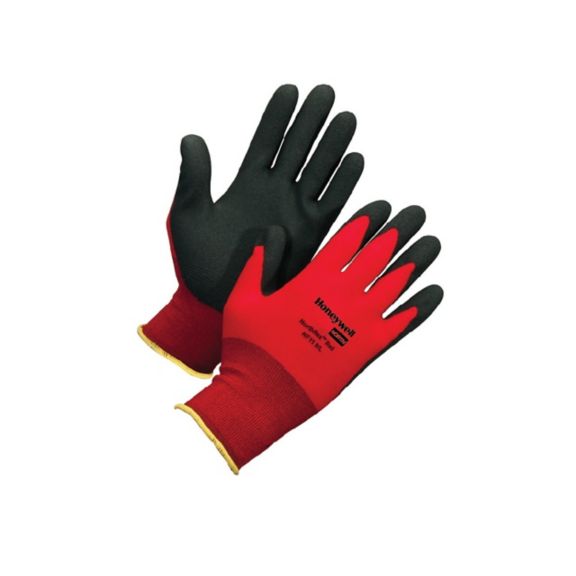 The NorthFlex Red™ - NF11- is a red nylon glove coated in a foamed PVC. The palm dipped PVC coating is soft and flexible for enhanced wearer comfort, yet it is tough and able to withstand harsh abrasion applications. The unique foamed PVC has open surface texture that squeegees liquids from surfaces to enable a firm grip.
Features & Benefits:
The polyester shell material helps wick away moisture and provides superior comfort
The PVC coating is comfortable and lightweight for high tactile sensitivity and provides great grip in dry and wet applications.
Others
Coated
Coating Coverage
Lining Material
Coating Finish
Palm Material
Coating Color
Liner Color
Glove Gauge
Glove Type
Palm Material : Foamed PVC
Glove Type : General Purpose
Brochure
Name
Description
File Size
Date
Size
NorthFlex Red™ - NF11 Brochure-
application/pdf 7.49 MB
7/5/2023
7.49 MB
Name
Description
File Size
Date
Size
NorthFlex Red™ - NF11 Brochure-
7.49 MB
7/5/2023
7.49 MB
Name
Description
File Size
Date
Size

NF11/10XL
GLOVES RED NYLON/FOAM PVC 10XL

NF11/10XLV
VEND PACKAGED NF11/10XL

NF11/11XXL
GLOVE RED NYLON/FOAM PVC 11XXL

NF11/5XXS
GLOVES RED NYLON/FOAM PVC 5XXS

NF11/6XS
GLOVES RED NYLON/FOAM PVC 6XS

NF11/7S
GLOVES RED NYLON/FOAM PVC 7S

NF11/8M
GLOVES RED NYLON/FOAM PVC 8M

NF11/8MV
VEND PACKAGED NF11/8M

NF11/9L
GLOVES RED NYLON/FOAM PVC 9L

NF11/9LV
VEND PACKAGED NF11/9L

NF11/10XL
GLOVES RED NYLON/FOAM PVC 10XL

NF11/10XLV
VEND PACKAGED NF11/10XL

NF11/11XXL
GLOVE RED NYLON/FOAM PVC 11XXL

NF11/5XXS
GLOVES RED NYLON/FOAM PVC 5XXS

NF11/6XS
GLOVES RED NYLON/FOAM PVC 6XS

NF11/7S
GLOVES RED NYLON/FOAM PVC 7S

NF11/8M
GLOVES RED NYLON/FOAM PVC 8M

NF11/8MV
VEND PACKAGED NF11/8M

NF11/9L
GLOVES RED NYLON/FOAM PVC 9L

NF11/9LV
VEND PACKAGED NF11/9L