Presentation
Genesis XP 7680g
Genesis XP 7680g Flexible Presentation Scanner
Overview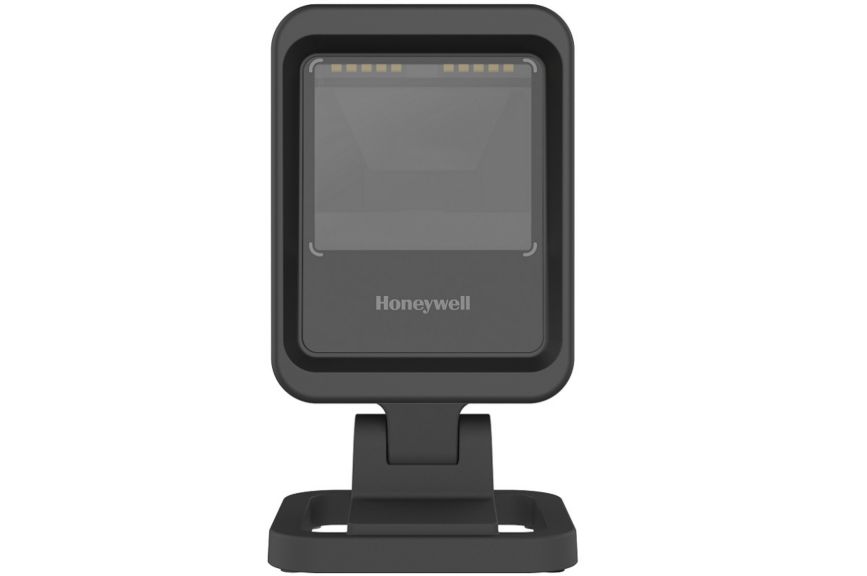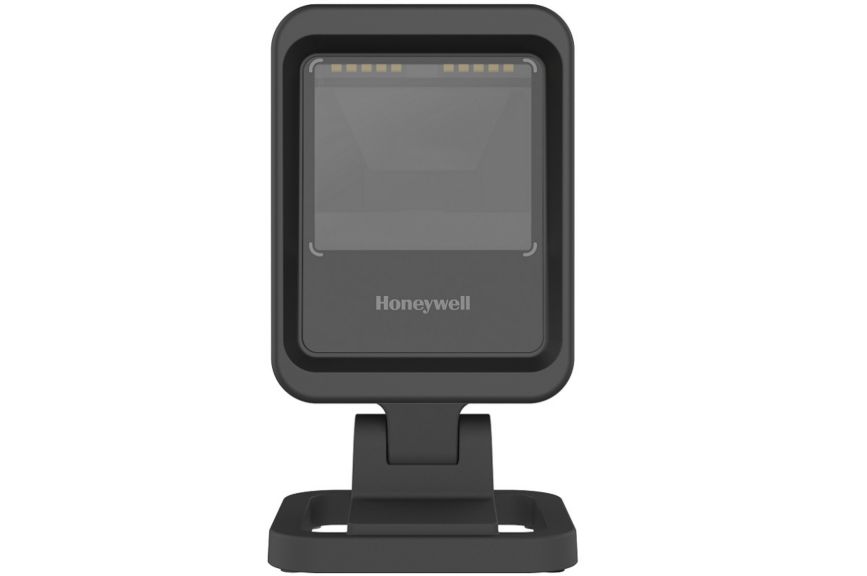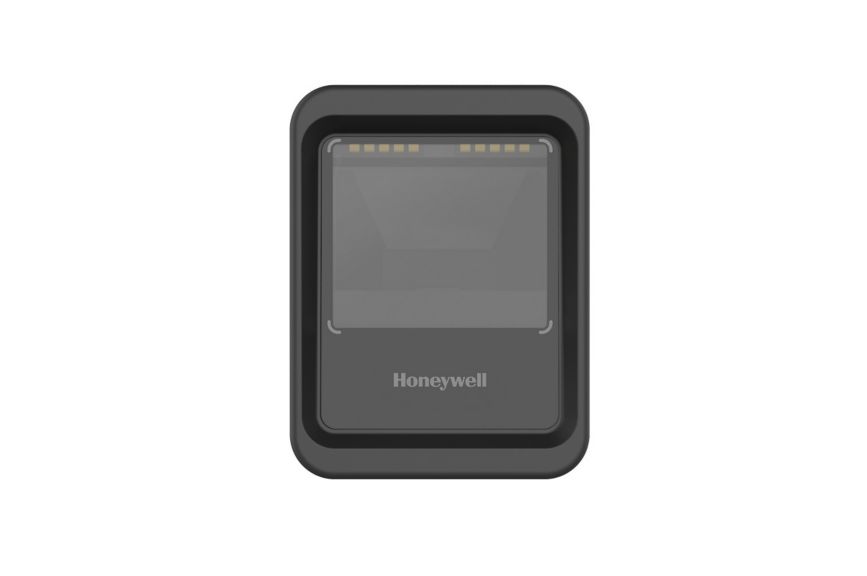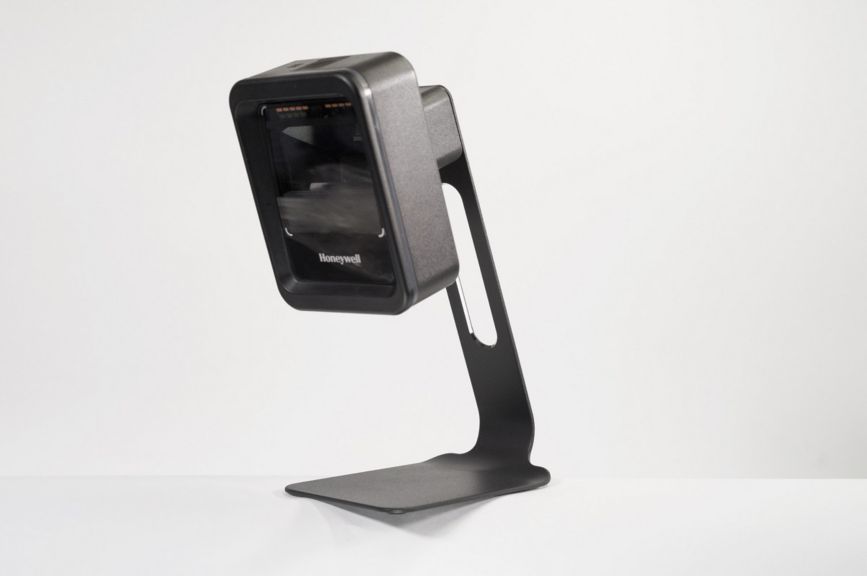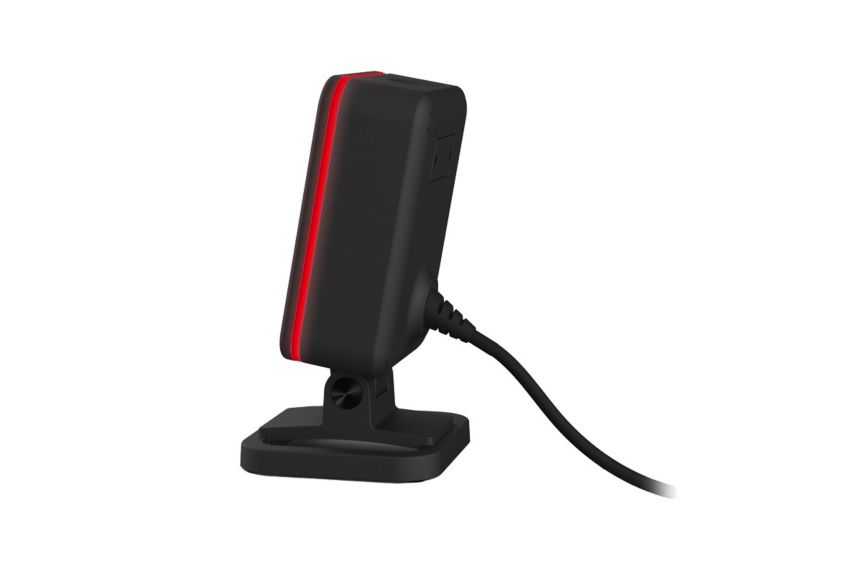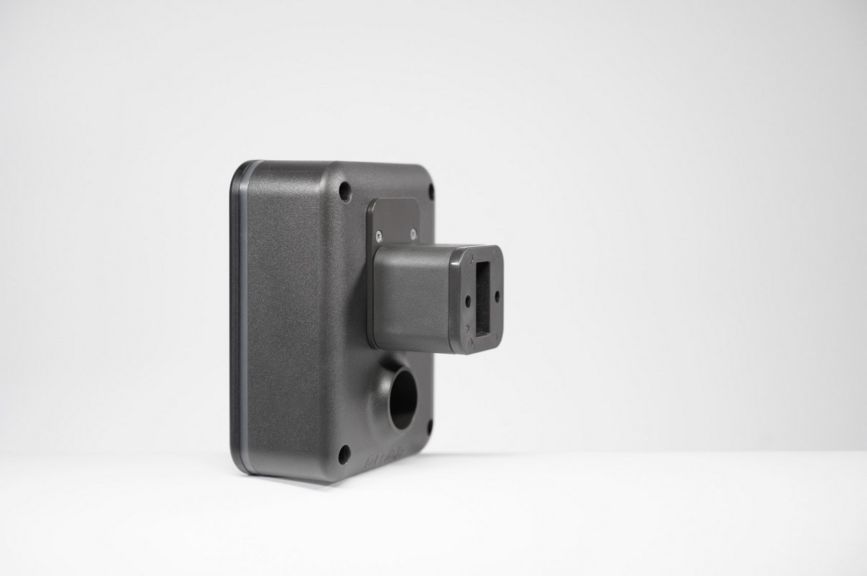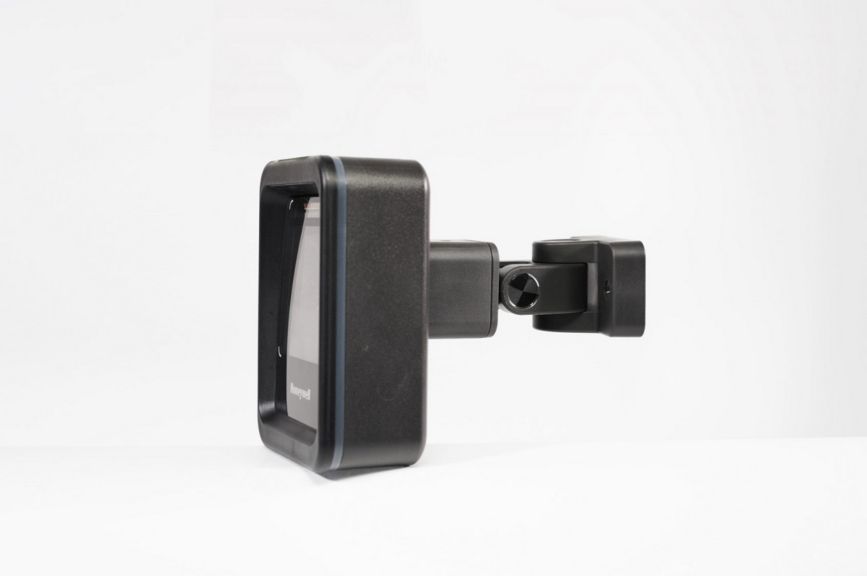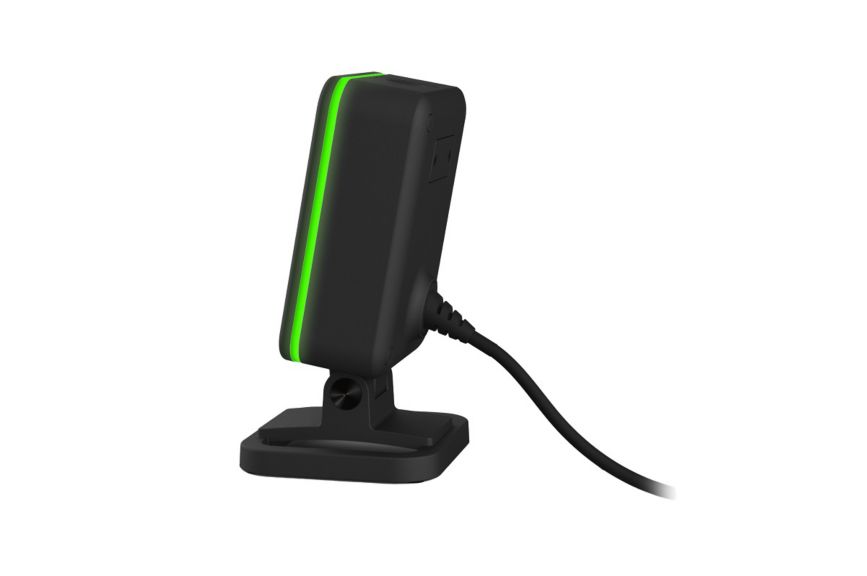 The Honeywell Genesis™ XP 7680g is a hands-free presentation scanner that delivers an impactful customer experience while increasing business productivity. Featuring extreme performance "XP" scanning technology in a flexible design that fits multiple workflows. The compact, modern design features clean lines and warm, white illumination, disinfectant ready housing, and a small footprint that is ideal for contemporary retail and healthcare environments.
BIG VALUE IN A SMALL PACKAGE
INCREASED PRODUCTIVITY. The Genesis XP features 20% faster scanning speed and a larger scanning area than previous products. Honeywell's field proven XP technology handles poorly printed and damaged barcodes with ease. Featuring a full 1 mega-pixel imager and fast processor, the Genesis XP reads barcodes fast and handles a high level of motion tolerance resulting in fewer repeat scans, keeping employees productive and efficient.
FANTASTIC USER EXPERIENCE. The compact and modern design offers a contemporary experience with minimal counter space required. The 360 color LED ring highlights the scanning target area and provides clear feedback, offering an intuitive experience for both employees and customers. The scanning user experience is a key element for a delightful customer engagement. The warm, white light illumination is more pleasing to the eye, and automatic object detections turns the illumination completely off between scans, so the scanner is not a distraction.
FLEXIBILITY AND ADAPTABILITY. The Genesis XP was designed with flexibility in mind allowing it to easily adapt to the workflows of today and tomorrow. In addition to the standard adjustable compact stand, smart placement accessories are now available for the Genesis XP. These new mounting accessories support wall mount, point-of-sale mount, and downward facing installations, allowing the product to be placed almost anywhere. A top mounted button is ideally placed for triggered, handheld scanning applications. A disinfectant ready housing, available in black or white colors, enables deployment in environments where regular cleaning is required.
Features
Features

Fantastic User Experience

Flexibility and Adaptability

Increased Productivity
Dimensions
Overall Dimensions

3.2" x 1.6" x 4.1" (no stand); 3.2" x 1.6" x 5.7" (with stand)

80 mm x 40 mm x 105 mm (no stand); 80 mm x 40 mm x 145 mm (with stand)
Scanning Specifications
Skew
Maximum Brightness
Decode Capability
Motion Tolerance

400 cm/s for 13 mil UPC at optimal focus

Scanning Range
Print Contrast

20% minimum reflectance difference

Scan Pattern

Area Image, 1,280 x 800 pixel

Pitch
Hardware
Host System Interface

USB, RS-232, Keyboard Wedge, IBM 46xx (RS-485)

Engine Type
Environmental
Storage Temperature Range

-40° F - 158° F

-40°C to 70°C

Operating Humidity

0% to 95% relative humidity, non-condensing
Others
Form Factor
Application

Hands-Free, Presentation Scanning

Overall Height

145 mm (with stand) inch

5.7 in (with stand) inch

Overall Width
Overall Depth
Weight
Operating Current
Input Voltage
Operating Temperature

0°C to 50°C

32° F - 122° F

Warranty Duration
Brand
Power Connector Type
Features
Features

Fantastic User Experience

Flexibility and Adaptability

Increased Productivity
Dimensions
Overall Dimensions

3.2" x 1.6" x 4.1" (no stand); 3.2" x 1.6" x 5.7" (with stand)

80 mm x 40 mm x 105 mm (no stand); 80 mm x 40 mm x 145 mm (with stand)
Scanning Specifications
Motion Tolerance

400 cm/s for 13 mil UPC at optimal focus

Print Contrast

20% minimum reflectance difference

Scan Pattern

Area Image, 1,280 x 800 pixel
Hardware
Host System Interface

USB, RS-232, Keyboard Wedge, IBM 46xx (RS-485)
Environmental
Storage Temperature Range

-40° F - 158° F

-40°C to 70°C

Operating Humidity

0% to 95% relative humidity, non-condensing
Others
Application

Hands-Free, Presentation Scanning

Overall Height

145 mm (with stand) inch

5.7 in (with stand) inch

Operating Temperature

0°C to 50°C

32° F - 122° F
Application : Hands-Free, Presentation Scanning
Features : Fantastic User Experience|Flexibility and Adaptability|Increased Productivity
Overall Dimensions : 3.2" x 1.6" x 4.1" (no stand); 3.2" x 1.6" x 5.7" (with stand)|80 mm x 40 mm x 105 mm (no stand); 80 mm x 40 mm x 145 mm (with stand)
Overall Height : 145 mm (with stand) inch|5.7 in (with stand) inch
Overall Width : 3.2 in|80 mm
Overall Depth : 1.6 in inch
Weight : 12 oz keg|340 g keg
Maximum Brightness : 100,000 Lux
Decode Capability : 1D/2D
Motion Tolerance : 400 cm/s for 13 mil UPC at optimal focus
Scanning Range : Standard range (SR)
Print Contrast : 20% minimum reflectance difference
Scan Pattern : Area Image, 1,280 x 800 pixel
Host System Interface : USB, RS-232, Keyboard Wedge, IBM 46xx (RS-485)
Operating Current : 2.0 W (400 mA @ 5V)
Input Voltage : 5.0V DC Typical
Storage Temperature Range : -40° F - 158° F|-40°C to 70°C
Operating Temperature : 0°C to 50°C|32° F - 122° F
Operating Humidity : 0% to 95% relative humidity, non-condensing
Warranty Duration : 3 Years
Power Connector Type : Corded
Data Sheet
Name
Description
File Size
Date
Size
Genesis XP 7680g Scanner datasheet
application/pdf 146.28 KB
5/12/2022
146.28 KB
Manuals and Guides
Name
Description
File Size
Date
Size
Genesis XP 7680g Accessories User Guide (7680-ACC-EN-UG-01 Rev A)
application/pdf 977.58 KB
10/7/2021
977.58 KB
Cleaning Guide: General Purpose Disinfectant-Ready Housing (Rev B 10/22)
application/pdf 882.2 KB
7/26/2023
882.2 KB
User Guide: Network and Security for Honeywell Scanners (ALLSKU-SC-EN-SG-01 Rev A)
application/pdf 1.16 MB
11/17/2023
1.16 MB
User Guide: Genesis XP 7680g (7680-EN-UG-01 Rev C)
application/pdf 7.69 MB
11/29/2022
7.69 MB
Open Source Licensing Information: Genesis XP 7680g (7680-EN-OSL-01 Rev A)
application/pdf 408.03 KB
10/7/2021
408.03 KB
Honeywell OCR Programming User Guide (OCR-UG Rev B)
application/pdf 171.01 KB
7/31/2023
171.01 KB
Genesis XP 7680g Quick Start Guide (7680-EN-QS-01 Rev C)
application/pdf 635.41 KB
10/7/2021
635.41 KB
Linux Keyboard Layouts for Honeywell scanners (KBDCTY-L-EN-AD-01 Rev C)
application/pdf 197.41 KB
4/10/2023
197.41 KB
Regulatory Information
Name
Description
File Size
Date
Size
Regulatory Sheet: Genesis XP 7680g (7680-ML-RS-02 Rev A)
application/pdf 1.08 MB
1/9/2023
1.08 MB
Catalog
Name
Description
File Size
Date
Size
GENESIS XP 7680G Barcode Scanner Accessories Guide (Rev A)
application/pdf 379.69 KB
7/3/2023
379.69 KB
Name
Description
File Size
Date
Size
Name
Description
File Size
Date
Size
Genesis XP 7680g Scanner datasheet
146.28 KB
5/12/2022
Genesis XP 7680g Accessories User Guide (7680-ACC-EN-UG-01 Rev A)
977.58 KB
10/7/2021
Cleaning Guide: General Purpose Disinfectant-Ready Housing (Rev B 10/22)
882.2 KB
7/26/2023
User Guide: Network and Security for Honeywell Scanners (ALLSKU-SC-EN-SG-01 Rev A)
1.16 MB
11/17/2023
User Guide: Genesis XP 7680g (7680-EN-UG-01 Rev C)
7.69 MB
11/29/2022
Open Source Licensing Information: Genesis XP 7680g (7680-EN-OSL-01 Rev A)
408.03 KB
10/7/2021
Honeywell OCR Programming User Guide (OCR-UG Rev B)
171.01 KB
7/31/2023
Genesis XP 7680g Quick Start Guide (7680-EN-QS-01 Rev C)
635.41 KB
10/7/2021
Linux Keyboard Layouts for Honeywell scanners (KBDCTY-L-EN-AD-01 Rev C)
197.41 KB
4/10/2023
Regulatory Sheet: Genesis XP 7680g (7680-ML-RS-02 Rev A)
1.08 MB
1/9/2023
GENESIS XP 7680G Barcode Scanner Accessories Guide (Rev A)
379.69 KB
7/3/2023