Handheld Computers
CN80G Handheld Computer
CN80G Ultra-Rugged Mobile
Overview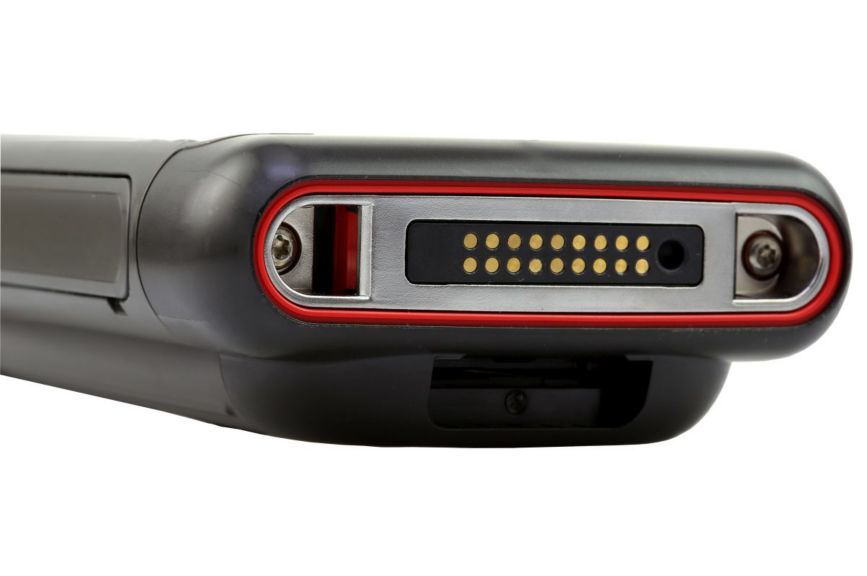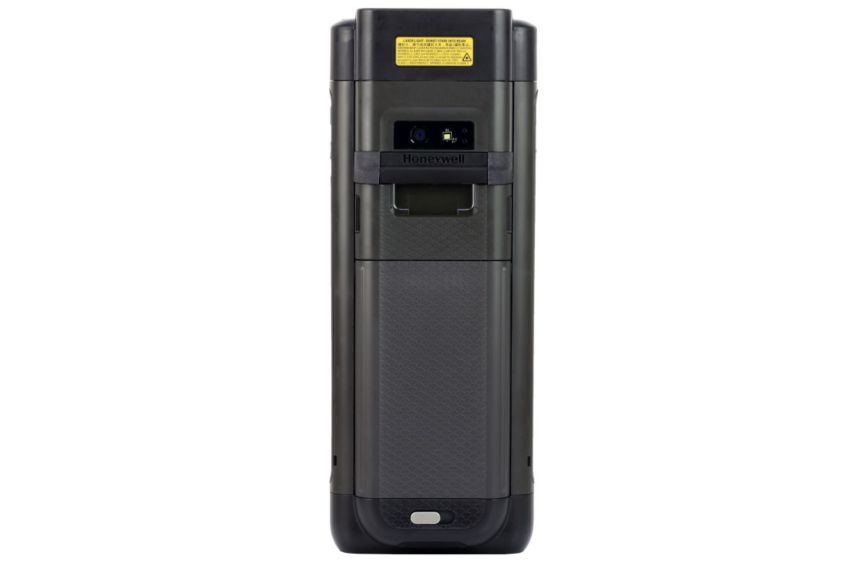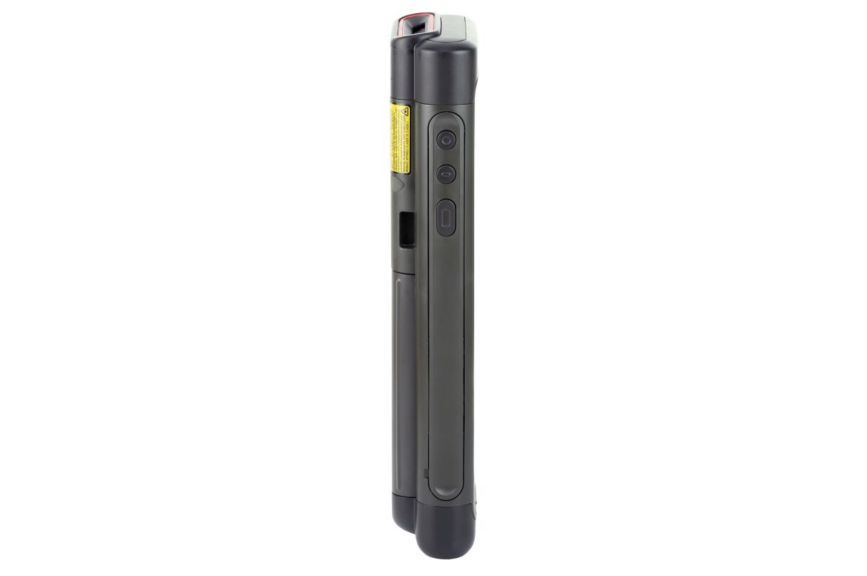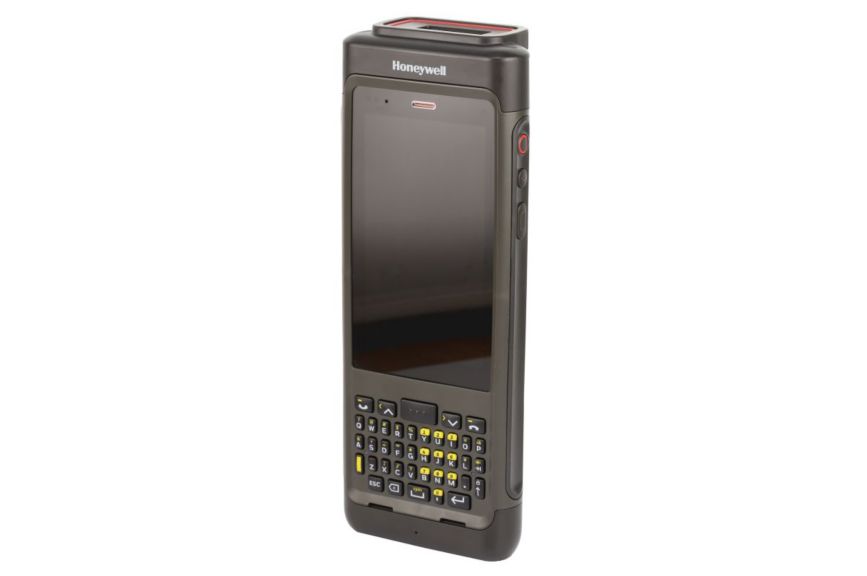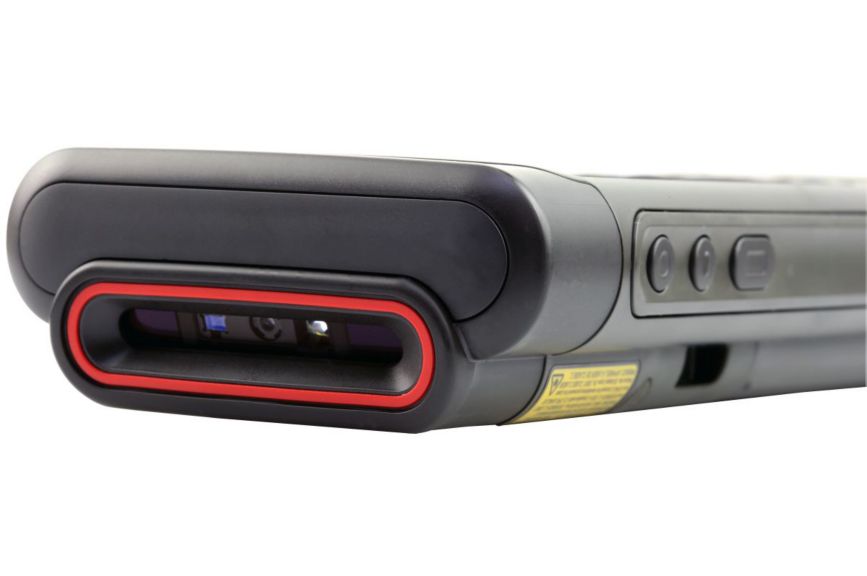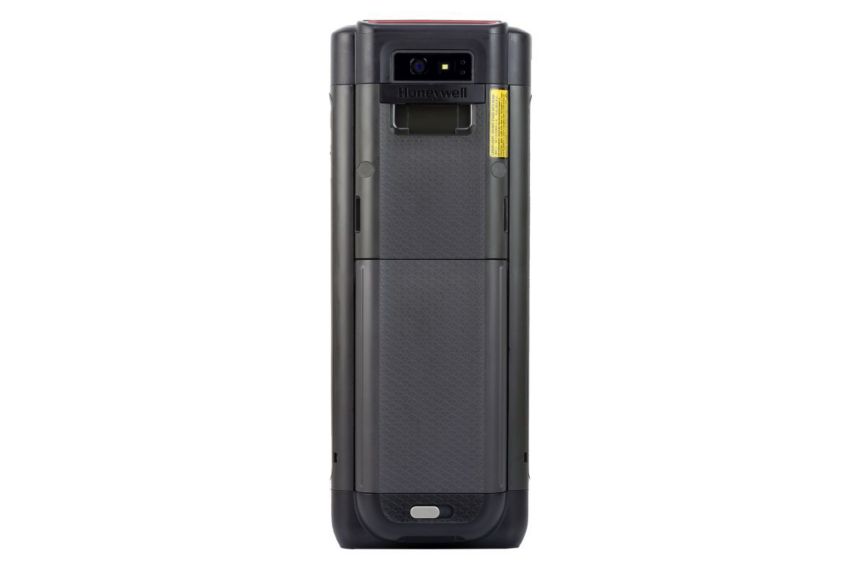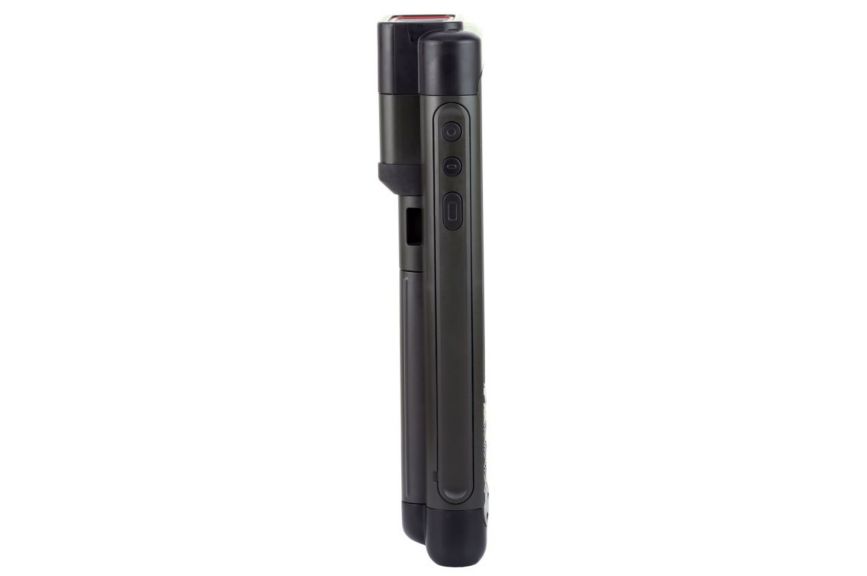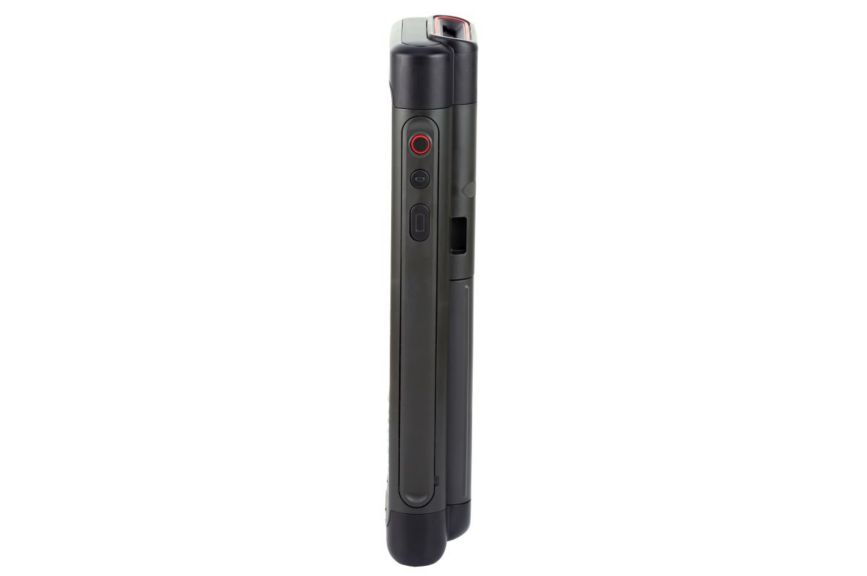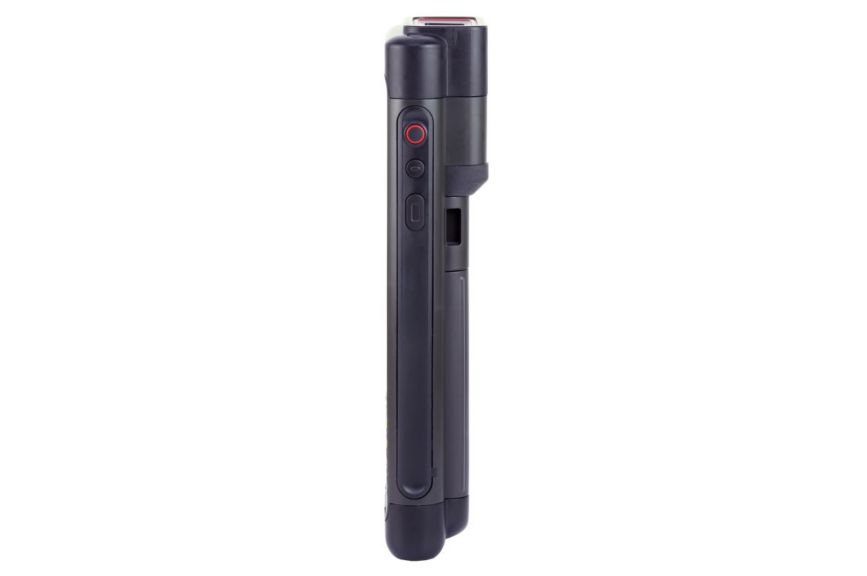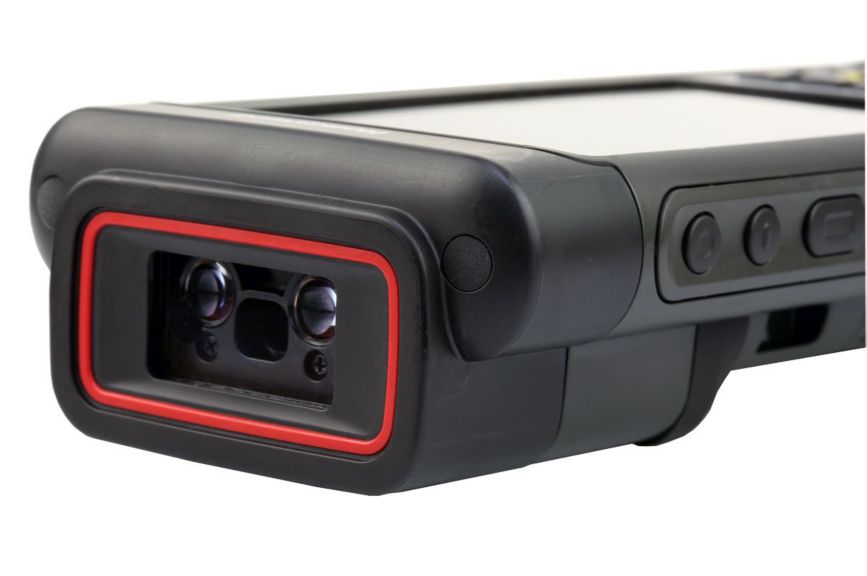 Honeywell CN80G ultra-rugged mobile computer is a no-compromise platform for logistics, warehouse, and field mobility solutions used by United States government agencies, government contractors, and businesses working with federal agencies. The CN80G is listed on the DoD Approved Products List (or APL).
The CN80G device features iron-clad security, including certification for FIPS 140-2 Level 1 and DOD's STIG certification. The CN80G has received a prestigious STIG (Security Technical Implementation Guide) designation from the Defense Information Systems Agency (DISA) for its security capabilities. This recognition from DISA and the U.S. Department of Defense acknowledges the advanced security applications and tools the CN80G encompasses, maximizing safety and security of your data throughout the life of the device.
While Honeywell's STIG certification is an essential milestone for working with the DoD, it also provides assurances to our world-wide customer base that Honeywell Mobility Edge platform devices can stand up to the strictest of Cybersecurity standards. Users in healthcare and finance can take advantage of the high security benchmark set by this device to protect sensitive patient and customer data. The CN80G device is offered with an attachable and dockable common access card reader, or personal identity verifier (PIV), and a full suite of accessories sourced from Trade Agreements Act (TAA) countries to secure the integrity of user data.
Government Logistics, warehouse, and field mobility organizations alike are transitioning to devices built on Android and from keypad-centric devices to full touchscreen. But many legacy applications have not yet been updated for this new touch-centric world and for many use cases, keys remain essential for data capture. Fortunately, CN80G device offers both a large 4.2-inch vivid color touchscreen and a choice of numeric or QWERTY keypads, allowing users to pick the best input method for their environment today, and be ready for the touch-centric applications of the future.
The CN80G is built on Mobility Edge platform. This enables customers to accelerate provisioning, certification, and deployment across the enterprise. The CN80G device offers an extended product lifecycle across five versions of Android, to maximize return on customer investment and provide a lower overall TCO. The device's advanced enterprise lifecycle tools also simplify frequently repeated tasks such as software updates, training new employees, and managing spare pools. Plus, the ultra-rugged CN80G features fast data processing and 1D/2D scanning, advanced network connectivity, and advanced battery life lasting twice as long as previous generations to keep your workers connected and productive throughout multiple shifts.
The Mobility Edge hardware platform and enterprise lifecycle tools drive an integrated, repeatable, scalable approach for accelerated and secure development, deployment, performance management, and lifecycle management.
The large touchscreen with a 23-key numeric or 40-key QWERTY keypad supports both legacy key-centric applications and newer touch applications.
Keypads allow input in extremely harsh environments and optimize efficiency in all environments.
Enhanced 1D/2D scanning/data capture with read ranges of 0.15 m to 15.2 m (6 in to 50 ft) typically required in today's warehouses.
Ultra-rugged construction withstands 3.0 m (10 ft) drops to concrete and 2,000 1.0 m (3.3 ft) tumbles. IP65/IP67 ratings against dust / water spray.
Features
Housing Grade
Application

Distribution

Field Service

Healthcare

Transportation & Logistics

Features

Future-Proof

Iron-Clad Security

Ultra-Rugged

Camera
Hardware
Display Resolution
Display Size
Processor

2.2 GHz Qualcomm Snapdragon 660 octa-core
Environmental
Storage Temperature Range

- 22 - 158 °F

- 30 - 70 °C

Operating Temperature

- 20 - 50 °C

- 4 - 122 °F

Operating Humidity
Standards & Approvals
Tumble Specifications

Exceeds 2000 1.0 m (3.3 ft) tumbles

Drop Specifications

3 m (10 ft) to concrete at room temp, 1.8 m (6 ft) to concrete across temperature range, 1.6 m (5 ft) to concrete down to -30 ºC (-22 °F)
Features
Application

Distribution

Field Service

Healthcare

Transportation & Logistics

Features

Future-Proof

Iron-Clad Security

Ultra-Rugged
Hardware
Processor

2.2 GHz Qualcomm Snapdragon 660 octa-core
Environmental
Storage Temperature Range

- 22 - 158 °F

- 30 - 70 °C

Operating Temperature

- 20 - 50 °C

- 4 - 122 °F
Standards & Approvals
Tumble Specifications

Exceeds 2000 1.0 m (3.3 ft) tumbles

Drop Specifications

3 m (10 ft) to concrete at room temp, 1.8 m (6 ft) to concrete across temperature range, 1.6 m (5 ft) to concrete down to -30 ºC (-22 °F)
Application : Distribution|Field Service|Healthcare|Transportation & Logistics
Features : Future-Proof|Iron-Clad Security|Ultra-Rugged
Operating System : Android 8
Memory : 32 GB Flash/4 GB RAM
Display Resolution : 854 x 480
Display Size : 10.67 cm|4.2 in
Processor : 2.2 GHz Qualcomm Snapdragon 660 octa-core
Storage Temperature Range : - 22 - 158 °F|- 30 - 70 °C
Operating Temperature : - 20 - 50 °C|- 4 - 122 °F
Operating Humidity : 0 - 95 %
Tumble Specifications : Exceeds 2000 1.0 m (3.3 ft) tumbles
Drop Specifications : 3 m (10 ft) to concrete at room temp, 1.8 m (6 ft) to concrete across temperature range, 1.6 m (5 ft) to concrete down to -30 ºC (-22 °F)
Data Sheet
Name
Description
File Size
Date
Size
CN80G Handheld Computer Data Sheet
application/pdf 166.37 KB
10/14/2021
166.37 KB
Manuals and Guides
Name
Description
File Size
Date
Size
Cleaning Guide: General Purpose Devices without DRH (CLEAN-GP-EN-IN-01 Rev A)
application/pdf 91 KB
11/1/2023
91 KB
User Guide: HUpgrader (HUPGDR-A-EN-UG-01 Rev B)
application/pdf 413.22 KB
11/17/2023
413.22 KB
User Guide: Dolphin Power Tools for Devices Powered by Android 12 (PTL-A-EN-UG Rev B)
application/pdf 1.35 MB
5/12/2023
1.35 MB
Dolphin CN80G CAC Reader Quick Start Guide (CN80G-CAC-EN-QS-01 Rev A)
application/pdf 385.12 KB
10/14/2021
385.12 KB
User Guide: CN80G Series Mobile Computer (CN80G-A-EN-UG-01 Rev D)
application/pdf 5.77 MB
9/1/2022
5.77 MB
User Guide: UEMConnect Settings (UEMConnect-EN-UG-1 Rev F)
application/pdf 722.35 KB
11/17/2023
722.35 KB
Regulatory Information
Name
Description
File Size
Date
Size
Dolphin CN80NI/CN80G Mobile Computer Quick Start Guide (CN80NI-A7-EN-QS-01 Rev F)
application/pdf 2.33 MB
10/7/2021
2.33 MB
Dolphin CN80NI/CN80G Mobile Computer Regulatory Sheet (CN80NI-ML-RS-01 Rev G
application/pdf 1.13 MB
10/7/2021
1.13 MB
Regulatory Sheet: Dolphin CN80G CAC Reader (CN80G-CAC-ML-RS-02 Rev A)
application/pdf 551.96 KB
12/15/2022
551.96 KB
Regulatory Sheet: CN80G/CX80/CX85 Bases, Quad Battery Charger, and Snap-On Adapters (CX80-BC-ML-RS-01 Rev A)
application/pdf 1.05 MB
12/2/2022
1.05 MB
White Paper
Name
Description
File Size
Date
Size
White Paper: Battery Maintenance for Portable Devices - English
application/pdf 332.35 KB
11/17/2023
332.35 KB
Catalog
Name
Description
File Size
Date
Size
CN80 and CN80G Mobile Computer Accessories Guide
application/pdf 1.16 MB
11/3/2021
1.16 MB
Brief
Name
Description
File Size
Date
Size
Application Brief: Developer Options on Honeywell Mobile Computers with Android OS (HDO-A-EN-AB-01 Rev A)
application/pdf 70.58 KB
3/11/2023
70.58 KB
Name
Description
File Size
Date
Size
Name
Description
File Size
Date
Size
CN80G Handheld Computer Data Sheet
166.37 KB
10/14/2021
Cleaning Guide: General Purpose Devices without DRH (CLEAN-GP-EN-IN-01 Rev A)
91 KB
11/1/2023
User Guide: HUpgrader (HUPGDR-A-EN-UG-01 Rev B)
413.22 KB
11/17/2023
User Guide: Dolphin Power Tools for Devices Powered by Android 12 (PTL-A-EN-UG Rev B)
1.35 MB
5/12/2023
Dolphin CN80G CAC Reader Quick Start Guide (CN80G-CAC-EN-QS-01 Rev A)
385.12 KB
10/14/2021
User Guide: CN80G Series Mobile Computer (CN80G-A-EN-UG-01 Rev D)
5.77 MB
9/1/2022
User Guide: UEMConnect Settings (UEMConnect-EN-UG-1 Rev F)
722.35 KB
11/17/2023
Dolphin CN80NI/CN80G Mobile Computer Quick Start Guide (CN80NI-A7-EN-QS-01 Rev F)
2.33 MB
10/7/2021
Dolphin CN80NI/CN80G Mobile Computer Regulatory Sheet (CN80NI-ML-RS-01 Rev G
1.13 MB
10/7/2021
Regulatory Sheet: Dolphin CN80G CAC Reader (CN80G-CAC-ML-RS-02 Rev A)
551.96 KB
12/15/2022
Regulatory Sheet: CN80G/CX80/CX85 Bases, Quad Battery Charger, and Snap-On Adapters (CX80-BC-ML-RS-01 Rev A)
1.05 MB
12/2/2022
White Paper: Battery Maintenance for Portable Devices - English
332.35 KB
11/17/2023
CN80 and CN80G Mobile Computer Accessories Guide
1.16 MB
11/3/2021
Application Brief: Developer Options on Honeywell Mobile Computers with Android OS (HDO-A-EN-AB-01 Rev A)
70.58 KB
3/11/2023