Anchorage Connectors
Super Slider Beam Anchor
The Super Slider Beam Anchor connects to 'I' beams providing a trailing anchorage point for workers.
Overview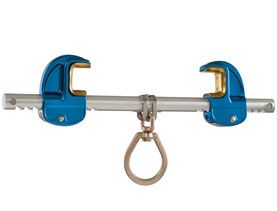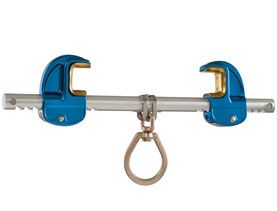 Key Features
Bars made from light-weight aircraft aluminium.
Lighter and smoother and easier to use than most beam anchors on the market.
3600 swiveling d-ring connector offers greater versatility on the job site.
High strength aluminium and stainless steel construction for longer service life.
Clamps on without tools to I beams overhead or at foot-level.
Integral Connector enables a connection point for Miller shock-absorbing lanyards or Fall Arrestors.
Recommended Industries/Use
Hazards
Regulations
ANSI Z359.1-2007 -
ANSIZ359.7-2011 -
OSHA 1926.502 -
AS/NZS 1891.4 - Refer to AS/NZS 1891.4 for information on anchorage selection.