Confined Space Equipment
Miller® Davit Base and Arm System
The Davit Arm and Base when coupled together provide a fixed anchorage point for work winches or rescue systems and for entering into confined spaces.
Overview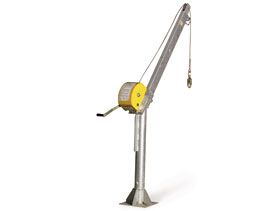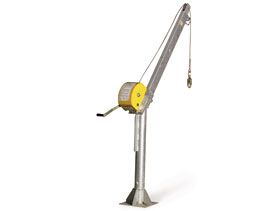 Key Features
Davit arm will swivel 360° and can be detached from the base.
The Miller® ManHandler™ winch can be mounted directly onto the base without the use of a secondary plate.
Designed principally around the lifting of personnel.
Anchor point suited to fall arrest.
Recommended Industries/Use
Hazards
Regulations
EN 795: 1996 -
AS/NZS 1891.4 - single person fall arrest 15kN