Lanyards
Miller® Sharp Edge Rope Pole Strap
The Miller® Sharp Edge Rope Pole Strap offers workers improved protection and abrasion resistance if working near sharp edges when compared to standard webbing pole straps.
Overview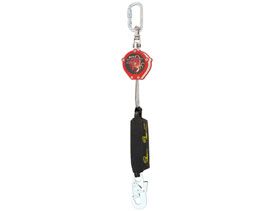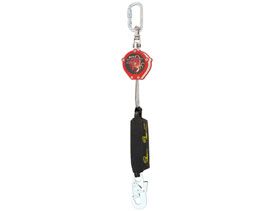 Key Features
The lightweight aluminium pole strap rope adjuster enables quick and easy changes to the length of the strap.
Miller® 12mm sharp edge rated kernmantle rope is a high end static rope that offers extra protection for users against a sharp edge radius of 0.5mm or greater
Adjuster is located on the karabiner end and is within easy reach of the worker.
A protective sleeve assists in maintaining the life of the rope.
Designed for use so that it is constantly in tension, once it is in the working position.
The sharp edge rope pole strap is capable of being positively secured when passed around a pole or similar structure.
Available in 2.5m length with rope adjuster.
Minimum adjustment down to 900mm.
Double action 19mm hook on the user end, with triple-action karabiner on the adjust-ment end.
Recommended Industries/Use
Construction
Manufacturing
Steel and Metals
Utilities
Hazards
Regulations