Rescue & Descent
Miller® Safescape Elite Case
The Miller SafEscape Case contains a complete rescue kit equipped with a 90m SafEscape Elite with a hand-wheel and all the accessories required to carry out a rescue operation.
Overview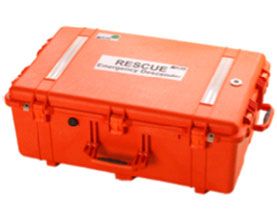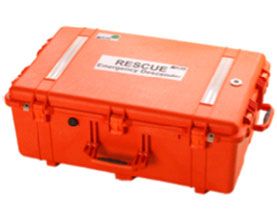 Key Features
The case comes in safety orange for high visibility and includes reflective strips making it easy to locate in the dark.
Easy to open seal system indicating unauthorized access
The box only needs to be opened for inspection every 10 years after storage, lowering cost of ownership.
O
nly an annual visual check of the humidity indicator is required. The indicator enables users to easily check the humidity inside the box.
Miller SafEscape case is made out of break proof polypropylene ensuring that your safety equipment is protected under the harshest environmental conditions.
Complete with rigid foam inlet that is especially designed to protect the rescue equipment against vibration and ensure ease of use in case of emergency.
Recommended Industries/Use
Hazards
Regulations
EN 341:2008 -
EN 1496 -
ISO 22159 -
ANSI Z359.4-2007 -