Self-Retracting Lifelines & Personal Fall Limiters
Miller®Sharp Edge Scorpion™ Fall Arrestor
When working at height a sharp edge is an especially challenging environment both for equipment and for people.
Overview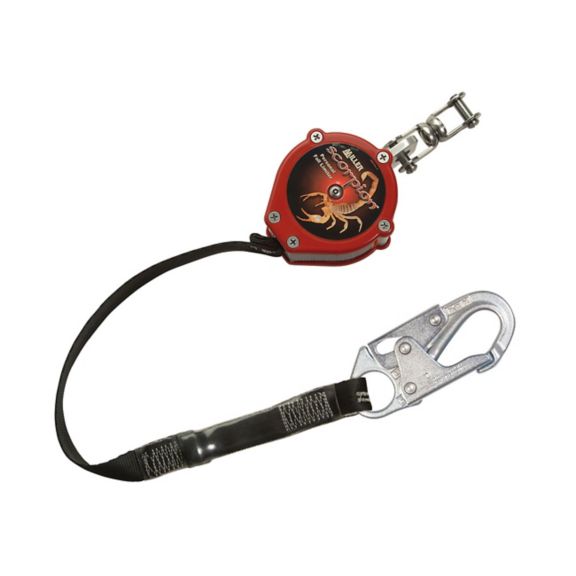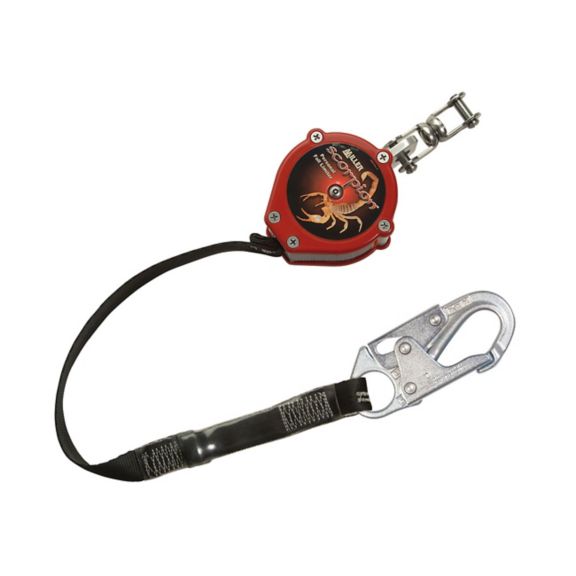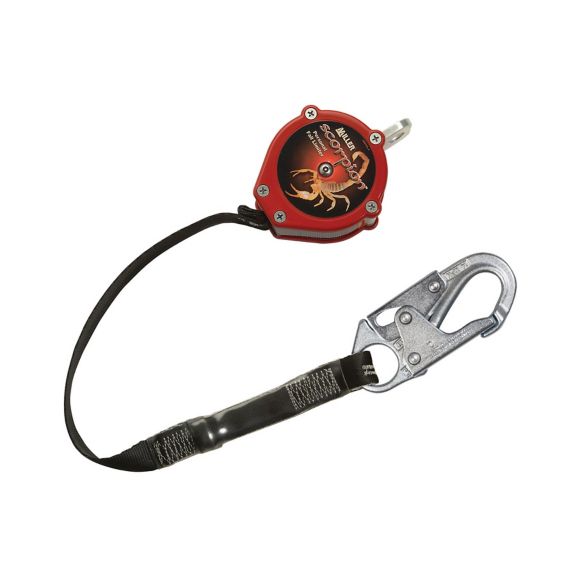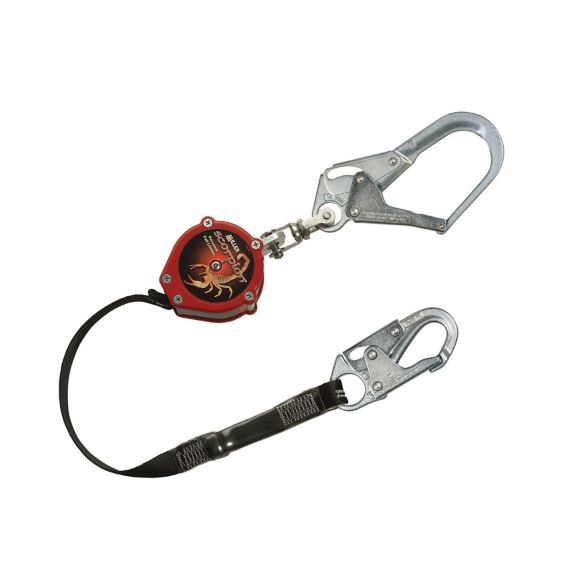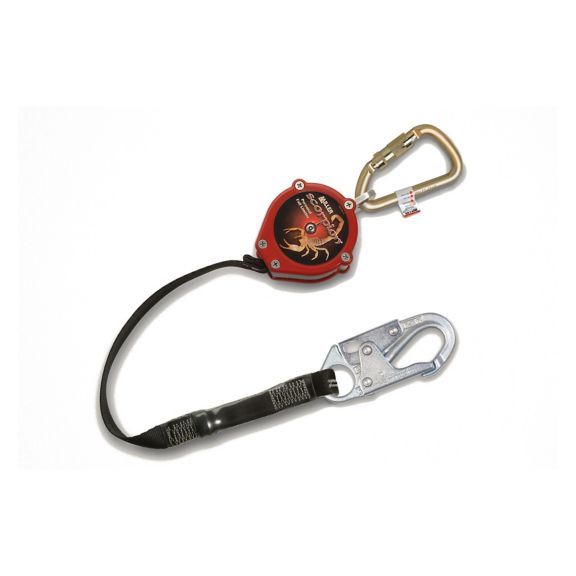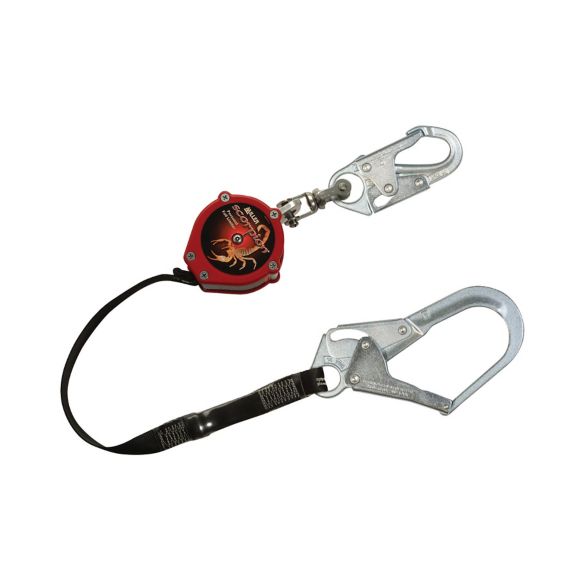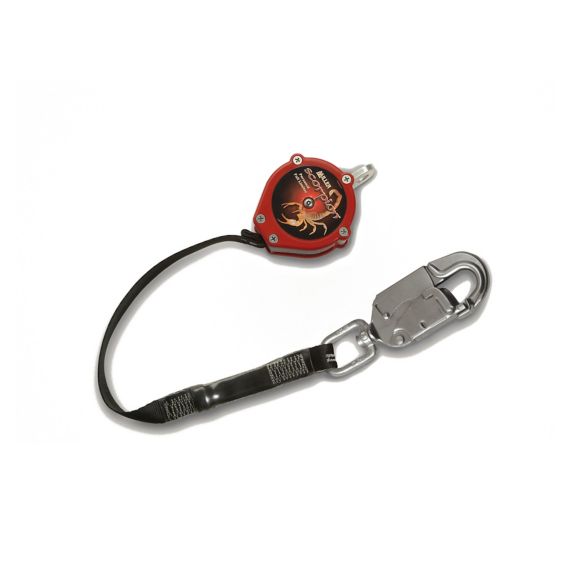 Key Features
Compact and light-weight
Quick activating high strength stainless steel braking system - arrests free fall within centimeters
No annual factory recertification required
Complete with 25mm Polyamide sharp edge rated webbing
Corrosion resistance internal components. Stainless Steel / Aluminium body encased in a high impact polymer cover.
The sharp edge scorpions can be used in horizontal applications however the shock absorber MUST be attached to the back D-ring of the harness when using the units horizontally.
Recommended Industries/Use
Construction
Manufacturing
Utilities
Hazards
Regulations
Data Sheet
Name
Description
File Size
Date
Size
Scorpion PFL Data Sheet
application/pdf 233.78 KB
10/7/2021
233.78 KB
Manuals and Guides
Name
Description
File Size
Date
Size
Self-Retracting Lifelines and Personal Fall Limiters User Manual
application/pdf 2.9 MB
10/7/2021
2.9 MB
Others
Name
Description
File Size
Date
Size
Lanyards & Self-Retracting Lifelines SKU Sheet
application/pdf 316.31 KB
10/7/2021
316.31 KB
Name
Description
File Size
Date
Size
Self-Retracting Lifelines and Personal Fall Limiters User Manual
2.9 MB
10/7/2021
2.9 MB
Lanyards & Self-Retracting Lifelines SKU Sheet
316.31 KB
10/7/2021
316.31 KB
Scorpion PFL Data Sheet
233.78 KB
10/7/2021
233.78 KB
Name
Description
File Size
Date
Size
Scorpion PFL Data Sheet
233.78 KB
10/7/2021
Self-Retracting Lifelines and Personal Fall Limiters User Manual
2.9 MB
10/7/2021
Lanyards & Self-Retracting Lifelines SKU Sheet
316.31 KB
10/7/2021

1008587
Scorpion PFL with screwgate karabiner and swivel snap hook

1008587
Scorpion PFL with screwgate karabiner and swivel snap hook

1008587
Scorpion PFL with screwgate karabiner and swivel snap hook

1008587
Scorpion PFL with screwgate karabiner and swivel snap hook