High Tech & Semiconductor
Vertex M
Provides a flexible 8 to 24 points of monitoring using colorimetric Chemcasstte®, the industry's most reliable gas monitoring technology. • Quick Specs • Power requirements: 110 or 230 VAC • Operating temperature: 59° to 95°F (15° to 35°C)
Overview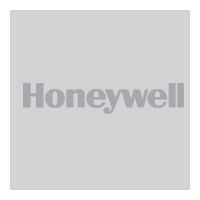 Vertex M helps facilities effectively safeguard against downtime by combining the most advanced Chemcassette® optics technologies and built-in system redundancies. Vertex M is a flexible, easy-to-use and reliable gas monitoring system. As your monitoring needs change, Vertex M expands its offering to as little as eight points and up to 24 points of continuous gas detection.
The Vertex system can accept sampling points up to 400 feet (120 meters) from the central unit. Vertex M can also accept a mix of universal analyzer modules and pyrolyzer analyzers. The system monitors a wide variety of gases present in semiconductor fabrication with sensitivity as low as parts per billion (ppb).
Even the best products deserve expert maintenance!
Elevate your gas detectors' potential with Honeywell's expert maintenance services! Maximize uptime, eliminate costs, and ensure on-time, on-budget project completion.
Explore our fixed, portable, and high-tech support services now!
Features & Benefits
Features

Longer monitoring life with extended tapes (90 days)

No dynamic calibration required

Touch screen for easy data access
Features & Benefits
Features

Longer monitoring life with extended tapes (90 days)

No dynamic calibration required

Touch screen for easy data access
Features : Longer monitoring life with extended tapes (90 days)|No dynamic calibration required|Touch screen for easy data access
Manuals and Guides
Name
Description
File Size
Date
Size
Vertex M Multi-Point Toxic Gas Monitoring System Technical Handbook - EN
application/pdf 7.68 MB
10/7/2021
7.68 MB
Vertex M Operating Manual English Rev18
application/pdf 10.92 MB
7/4/2023
10.92 MB
Technical Note
Name
Description
File Size
Date
Size
Vertex & Vertex M - Product Notice
application/pdf 119.37 KB
10/21/2022
119.37 KB
Certificate
Name
Description
File Size
Date
Size
Vertex and Vertex M - EU Declaration of Conformity
application/pdf 189.3 KB
2/2/2023
189.3 KB
Name
Description
File Size
Date
Size
Name
Description
File Size
Date
Size

1283K1090
Sample Line Tubing Duct Adapter: Midas Gas Detector Accessories

1290-0066

1290-0071

1290-0072

1290-0073

1290-0074

1290-0075

1290-0076

1290-0077

1290-0078

1283K1090
Sample Line Tubing Duct Adapter: Midas Gas Detector Accessories

1290-0066

1290-0071

1290-0072

1290-0073

1290-0074

1290-0075

1290-0076

1290-0077

1290-0078