Portables
Honeywell Central Hub
Connectivity Gateway
Overview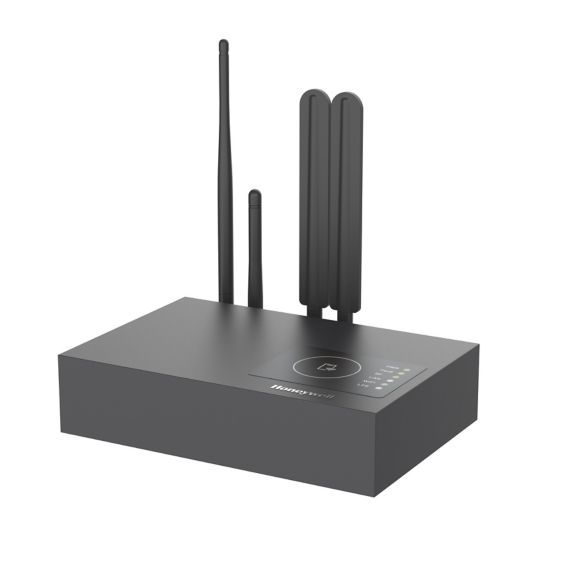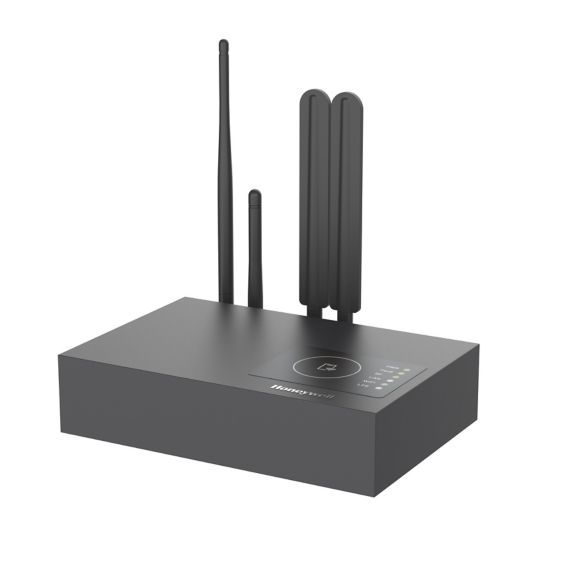 The Central Hub utilizes Long Range Low Power (LoRa) radio that collects the gas sensor data from Honeywell gas detectors and reports it in real-time to the Honeywell Safety Suite software solution. The Hub supports three uplink connection methods: Ethernet, Wi-Fi and Cellular.
Features & Benefits:
Supports three uplink connection methods, Ethernet, Wi-Fi & Cellular
Supports up to 64 LoRa enabled gas detectors per Central Hub
Allow multiple Central Hubs to to work together for wide area coverage
Quick Specs:
Supports LORA networking of instruments
Uplink possible through 4G & 5G
Operates in real time to provide data analytics through Safety Suite software
Even the best products deserve expert maintenance!
Elevate your gas detectors' potential with Honeywell's expert maintenance services! Maximize uptime, eliminate costs, and ensure on-time, on-budget project completion.
Explore our fixed, portable, and high-tech support services now!
Dimension & Weight
Overall Height
Overall Width

194 mm7.64 inch millimetre

Weight

950 g device, 1.7 kg with package2.09 lbs, 3.74 lbs with package gram
Range
Range

LoRa range: up to 0.62 mile /1km (detectors to hub)
Temperature
Minimum Temperature
Maximum Temperature
Options
For Use With

AreaRAE Plus/ProBW RigRatMeshguardMultiRAE/MultiRAE Lite/MultiRAE Pro
Wireless
Wireless Technology

Wi-Fi, LoRa, NBIOT, 4G, 5G, Bluetooth
Additional Specifications
Electrical Connection

DC power supply, 12 V ~ 24 V, 500 mA orUSB Type C input: 5 V, 2 A

Plug Type
Dimension & Weight
Overall Width

194 mm7.64 inch millimetre

Weight

950 g device, 1.7 kg with package2.09 lbs, 3.74 lbs with package gram
Range
Range

LoRa range: up to 0.62 mile /1km (detectors to hub)
Options
For Use With

AreaRAE Plus/ProBW RigRatMeshguardMultiRAE/MultiRAE Lite/MultiRAE Pro
Wireless
Wireless Technology

Wi-Fi, LoRa, NBIOT, 4G, 5G, Bluetooth
Additional Specifications
Electrical Connection

DC power supply, 12 V ~ 24 V, 500 mA orUSB Type C input: 5 V, 2 A
Overall Height : 44,5 mm1.75 inch inch
Overall Width : 194 mm7.64 inch millimetre
Weight : 950 g device, 1.7 kg with package2.09 lbs, 3.74 lbs with package gram
Range : LoRa range: up to 0.62 mile /1km (detectors to hub)
Minimum Temperature : -4°F (-20°C)
Maximum Temperature : 140°F (60°C)
For Use With : AreaRAE Plus/ProBW RigRatMeshguardMultiRAE/MultiRAE Lite/MultiRAE Pro
Wireless Technology : Wi-Fi, LoRa, NBIOT, 4G, 5G, Bluetooth
Electrical Connection : DC power supply, 12 V ~ 24 V, 500 mA orUSB Type C input: 5 V, 2 A
Data Sheet
Name
Description
File Size
Date
Size
application/pdf 4.98 MB
1/13/2023
4.98 MB
Manuals and Guides
Name
Description
File Size
Date
Size
application/pdf 2.38 MB
9/15/2022
2.38 MB
Honeywell Central Hub - Quick Start Guide
application/pdf 456.87 KB
9/15/2022
456.87 KB
Certificate
Name
Description
File Size
Date
Size
Central Hub - EU Declaration of Conformity
application/pdf 172.38 KB
11/9/2022
172.38 KB
Name
Description
File Size
Date
Size
Name
Description
File Size
Date
Size
Honeywell Central Hub - Quick Start Guide
456.87 KB
9/15/2022
Central Hub - EU Declaration of Conformity
172.38 KB
11/9/2022

HCH3-0311101
Central Hub - LORA - Europe

HCH3-0411101
Central Hub - LORA - Americas 915 mhz

HCH3-0311101
Central Hub - LORA - Europe

HCH3-0411101
Central Hub - LORA - Americas 915 mhz