Electronic Earmuffs
Sync™ Stereo Earmuffs
Sync is a stereo earmuff that provides high level of hearing protection, high-fidelity sound, and allows you to listen to portable audio devices safely at work and at home
Overview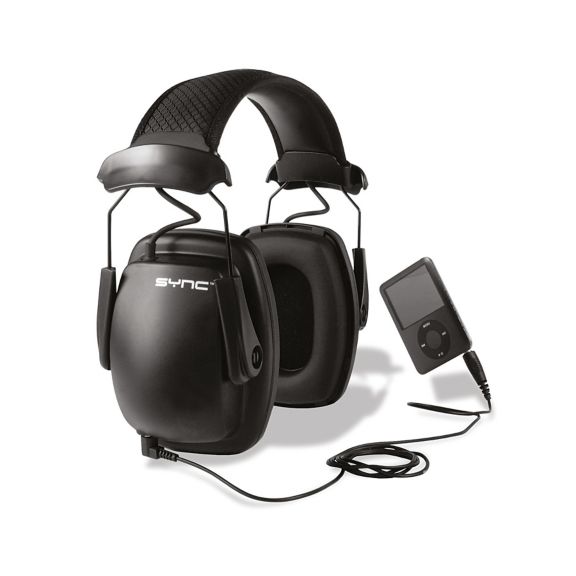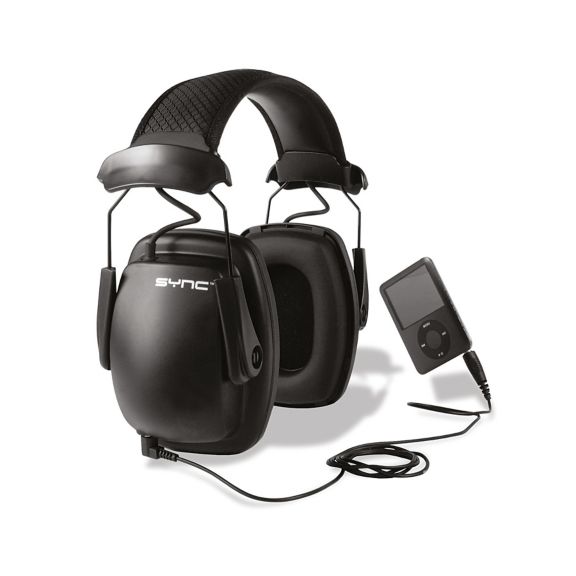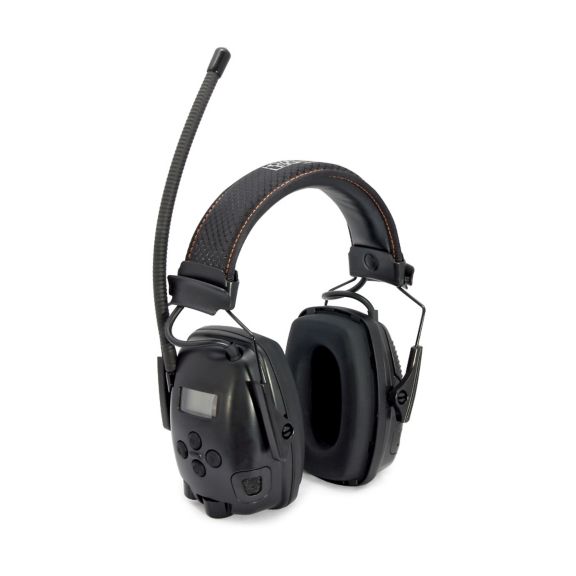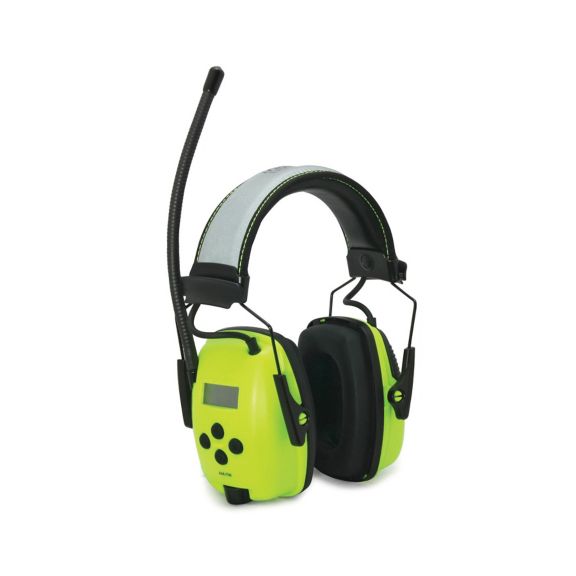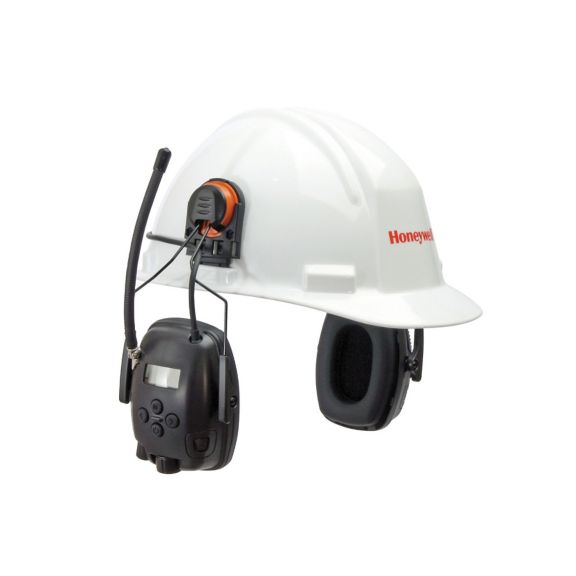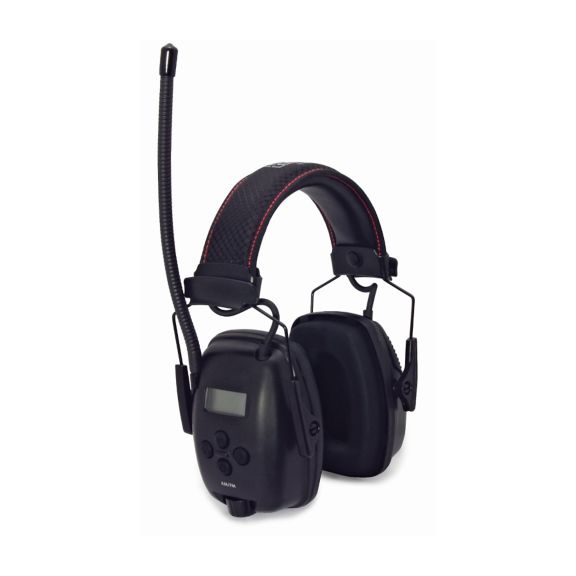 Key Features
DJ inspired design cups.
Sleek diamond pattern headband is easy to clean.
No batteries required, just plug and play!.
Reinforced fork slides with handholds or easy and controllable fit.
AUX input can connect to MP3 players and other portable audio devices.
Includes 3.5 mm cable for connection.
Volume Management Technology™ manages MP3 volume to 82dB (so long as output from portable audio device doesn't exceed 126mV)
Air Flow Control Technology™ provides higher attenuation across all noise frequencies, especially in low frequencies.
Soft, comfortable contact surface breathes easier in warm/humid climates.
Robust construction withstands rough treatment in the toughest environments.
Telescoping height adjustment for individual setting and personalized comfort, and remains fixed during use.
Recommended Industries/Use
Construction
Manufacturing
Mining
Hazards
Regulations
AS/NZS 1270:2002 -
SLC80 31dB Class 5 -
Others
Weight
Noise Reduction Rating

24 dB decibel

25 dB decibel

Battery Type
Others
Noise Reduction Rating

24 dB decibel

25 dB decibel
Weight : 255.17grams gram
Noise Reduction Rating : 24 dB decibel|25 dB decibel
Battery Type : Two 1.5 V AA included