Passive Earmuffs
Honeywell Garden Kit
Ideal for the professional landscape gardener, council workers and even the home gardener
Overview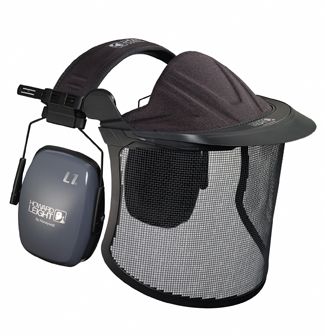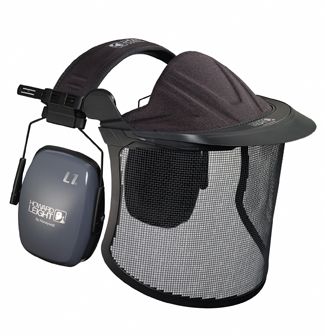 Key Features
The Honeywell Garden Kit combines complete protection of the eyes and face with a mesh visor and browguard., along with hearing protection with the Howard leight L12 Leightning earmuff.
Recommended Industries/Use
Historical Brand
Pulsafe
Warranty Information
LIMITED WARRANTY: Sperian warrants that is products are free from defects in material and workmanship. A product that is subject of a warranty claim must first be made available to an authorized Sperian Safety distributor or the to seller from whom the product was purchased. All warranty returns must be shipped pre-paid. Sperian or the Sperian Safety distributor will then determine whether repair or replacement of the product is the appropriate remedy. This will be done at no charge to the end-user. This limited warranty does not cover any Sperian product or component found to have been altered, misused, abused tampered with or improperly maintained or to have deteriorated due to aging of any components made of rubber or any other elatomer. This limited warranty does not cover any damage, loss or expense due to damage caused by accident, abuse, improper maintenance, use or misuse of the product. Sperian Safety should be used only on strict accordance wtih and adherance to the detailed instructions and warnings provided with the product.
SKUs

1017292
Garden Kit

1017292
Garden Kit