Protective Footwear
HSP500XC - Sporty Safety Shoes
Honeywell Industrial Safety has developed a culture of innovation and expertise to offer footwear with high added value that meets the requirement of a job, a specific environment, or a geographical region.
Overview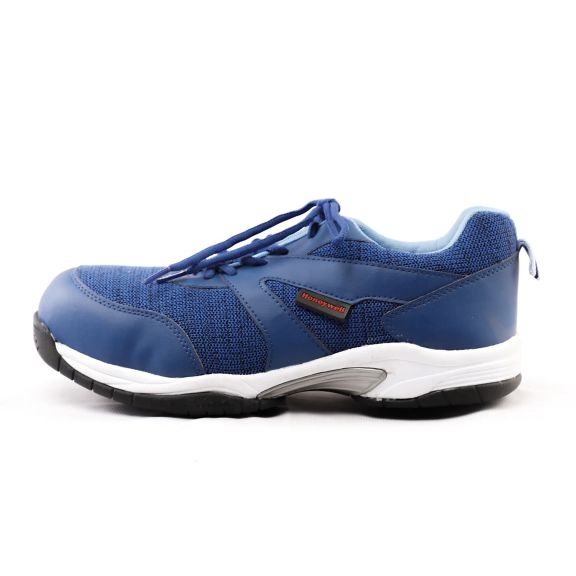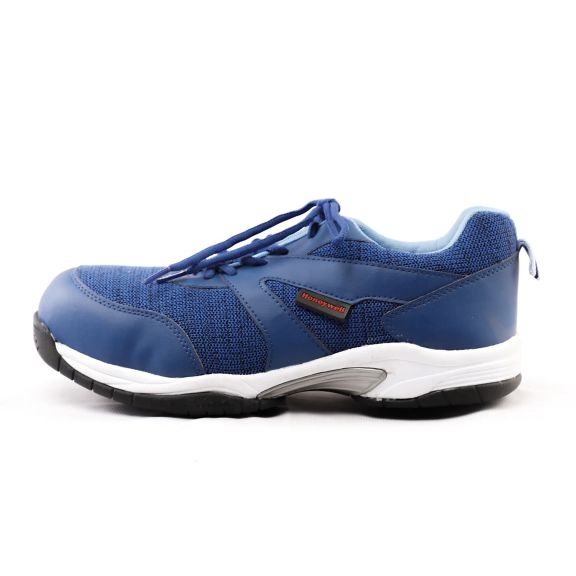 DESCRIPTION
Our products combine advanced technology, comfort, and ergonomics, to satisfy the needs of all our customers. The knowledge and understanding of our partners' expectations ensure that we develop quality footwear that is durable, comfortable, and reliable and provides functional and attractive protection. Safety footwear boots/shoes are fitted with features like impact protection and slip-resistant soles, safety toes, and adequate ankle padding. These features provide excellent foot protection to workers, allowing them to work efficiently around the site. With safety footwear, workers can protect themselves from trips, slips, burns and even electric shocks.
PRODUCT SPECIFICATIONS
Type
Lightweight EVA + Rubber Sole with Foot Arch
Toe Type
Composite
Design
Type A
Features

Lightweight and comfortable to be worn in hot and humid conditions due to excellent breathability
Thick foam cushioning provides excellent support and comfort to your feet
Sweat absorbing and breathable lining. Higher abrasion resistance than standard materials
Insole providing extra comfort for extended wear, breathable and odor less
Excellent cushioning and grip while being lightweight
12kV protection for energy absorption of heel region, slip resistance, electrical insulation of outsole.
APPLICATION AREA
Manufacturing
Construction
Automotive
Oil & Gas
Food Services
Mining
Transport
Municipal Services
Utilities
Data Sheet
Name
Description
File Size
Date
Size
HSP500XC - Sporty Safety Shoes Data Sheet
application/pdf 646.91 KB
1/23/2023
646.91 KB
Name
Description
File Size
Date
Size
HSP500XC - Sporty Safety Shoes Data Sheet
646.91 KB
1/23/2023
646.91 KB
Name
Description
File Size
Date
Size
HSP500XC - Sporty Safety Shoes Data Sheet
646.91 KB
1/23/2023