Disposable Respirators
4000 Series Flat Fold Respirator (AS/NZS)
Individually packaged flat fold respirators for convenient pocket storage. Thew 4000 Series feature a Willtech boomerang sela and a colour coded nose bridge. Available for P1 or P2 protection.
Overview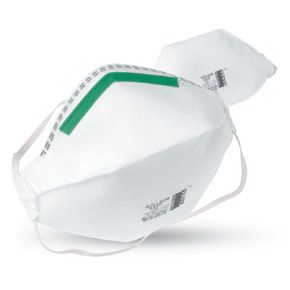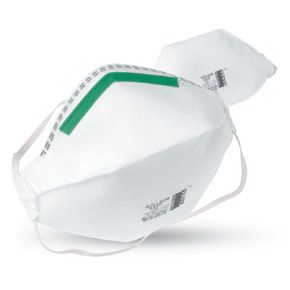 Key Features
Honeywell Flat Fold respirators provide workers with an alternative to the cup shape disposable respirator. Individually packaged, the flat fold respirator, as its name suggests, folds flat, making it easy and convenient to store in your pocket when not being used. It's unique fold and hold mechanism, prevents contamination between use. The flat fold has lower breathing resistance and encourages longer wear time by improving wearer comfort. No staples makes this product perfect for applications in the food industry.
Recommended Industries/Use
Construction
Fire Protection
Food Services
Forestry
Government
Manufacturing
Medical
Mining
Municipal Services
Oil and Gas
Pharmaceutical
Steel and Metals
Utilities
Welding
Hazards
Airborne Particulates
Contamination
Fire
Gas, Vapors, Smoke
Regulations
Approved to AS/NZS 1716:2012 Lic 1134
Historical Brand
Willson, Sperian
Others
Shelf Life

5 years from date of manufacture.
Others
Shelf Life

5 years from date of manufacture.
Shelf Life : 5 years from date of manufacture.
Data Sheet
Name
Description
File Size
Date
Size
4000 Series Flat Fold Respirator As Nzs Datasheet
application/pdf 104.21 KB
10/12/2021
104.21 KB
Name
Description
File Size
Date
Size
4000 Series Flat Fold Respirator As Nzs Datasheet
104.21 KB
10/12/2021
104.21 KB
Name
Description
File Size
Date
Size
4000 Series Flat Fold Respirator As Nzs Datasheet
104.21 KB
10/12/2021