Commercial Gas Detection
301EM-20 Controller
301EM-20 Controller
Overview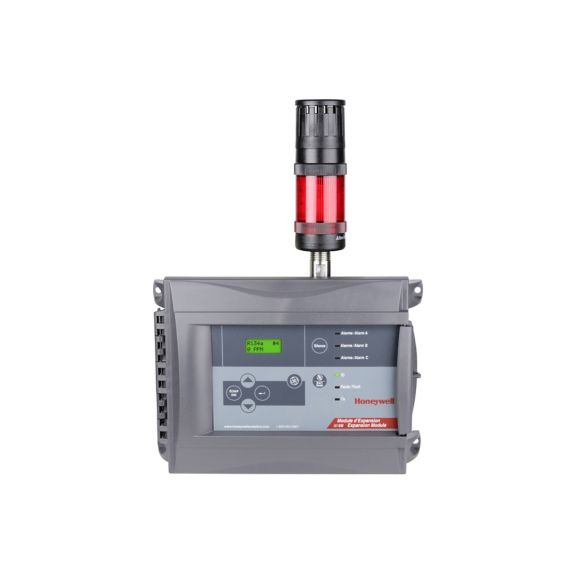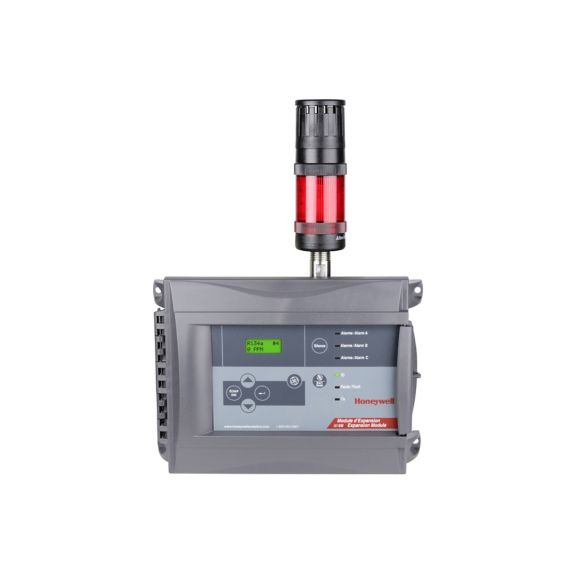 Delivers sophisticated control functionality for up to twenty remote refrigerant sensors and detects a wide variety of gases. Protects personnel and property when mounted in mechanical or chiller rooms. Optional horn and strobe will quickly alert personnel when gas is detected.
Product Overview:
Easily configured to meet ASHRAE 15, B-52 and International Mechanical Code requirements, the 301EM is commonly used to optimise gas detection in mechanical and chiller rooms.A full complement of sensors (including toxic, Oxygen, combustible gases and a full line of refrigerant sensors), horns, strobes and remote panels provide added flexibility to suit a variety of gas detection system solutions.ASHRAE No 15-2001 Mechanical Standard and B-52 Code Compliance. The ASHRAE and B-52 security standards have been established to minimise risk and protect the safety of mechanical room personnel and the environment at large. Available in a special configuration, the 301EM mechanical room controller has been carefully designed to meet and even exceed these rigorous standards. The Vulcain 301EM can be configured to offer automatic fan, horn and strobe activation in addition to manual fan activation. Latching relay for manual alarm recognition, silence key for manual horn deactivation, built-in 24 Vdc outputs for horn operation, and 2 breakglass switch accessories for manual alarm activation ensure optimal performance.Additional Features and Benefits:User Friendly:
Easy to read LCD display
Auto-diagnostic capabilities
Economical Solution:
Cost-effective answer for installation in hazardous locations
Flexible Operation:
Able to operate with up to twenty remote sensors at a time
Various sensors available to simultaneously detect a range of different gases
Robust and reliable RS-485 Modbus communication
Output Adaptability:
Three 24 Vdc alarm outputs and four 4-20 mA outputs
Safety Measures:
Four fully programmable relays
Three alarm levels with built-in visual indicators and audible alarm
Beneficial Options:
Convenient stand-alone or network operation
Features & Benefits:
Easy to read LCD display
Auto-diagnostic capabilities
Convenient stand-alone or network operation
Three alarm levels
Combine with 301IRF and S301D2 sensors for a complete solution.
Quick Specs:
Power requirement: 22-27 VAC, 29-38 VDC, 2A max @ 29 VDC
Size: 11 (H) x 8 (W) x 2.7 (D) in. (28 x 20.3 x 7cm)
Weight: 2.25 lbs. (1.02 kg)
Features & Benefits
Features

Auto-diagnostic capabilities

Combine with 301IRF and S301D2 sensors for a complete solution.

Convenient stand-alone or network operation

Easy to read LCD display

Three alarm levels
Features & Benefits
Features

Auto-diagnostic capabilities

Combine with 301IRF and S301D2 sensors for a complete solution.

Convenient stand-alone or network operation

Easy to read LCD display

Three alarm levels
Features : Auto-diagnostic capabilities|Combine with 301IRF and S301D2 sensors for a complete solution.|Convenient stand-alone or network operation|Easy to read LCD display|Three alarm levels
Data Sheet
Name
Description
File Size
Date
Size
301EM-20 Datashet
application/pdf 173.61 KB
10/21/2021
173.61 KB
Manuals and Guides
Name
Description
File Size
Date
Size
301EM-20 Controller User Manual FR
application/pdf 501.38 KB
10/21/2021
501.38 KB
301EM-20 Controller User Manual FR
application/pdf 1.78 MB
10/21/2021
1.78 MB
Brochure
Name
Description
File Size
Date
Size
E3Point,301EM-20 Controller,301C Controller Brochure
application/pdf 1.59 MB
10/21/2021
1.59 MB
301EM-20 Brochure
application/pdf 290.59 KB
10/21/2021
290.59 KB
Technical Note
Name
Description
File Size
Date
Size
301EM-20 Controller Product Submittal
application/pdf 1.26 MB
10/21/2021
1.26 MB
301EM-20 Controller Wiring Details
application/pdf 316.51 KB
10/21/2021
316.51 KB
301EMRP-20 Controller Remote Panel Spec Sheet
application/pdf 179.08 KB
10/21/2021
179.08 KB
301EM-20 Controller Product Submittal
application/pdf 1018.39 KB
10/21/2021
1018.39 KB
301IRFS Specifications
application/pdf 163.66 KB
10/21/2021
163.66 KB
Name
Description
File Size
Date
Size
Name
Description
File Size
Date
Size

129570-L3

301-EM-CA1

301-EM-CA2

301-EM-RFSA-CA1

301-EM-RFSA-CA2

301-EM-RFSA-US3

301-EM-US3

301-EMRP

301-EMRP-RFSA

ECFX-500-N-EM

129570-L3

301-EM-CA1

301-EM-CA2

301-EM-RFSA-CA1

301-EM-RFSA-CA2

301-EM-RFSA-US3

301-EM-US3

301-EMRP

301-EMRP-RFSA

ECFX-500-N-EM