Portables
Honeywell BW™ Connect
Honeywell BW™ Connect
Overview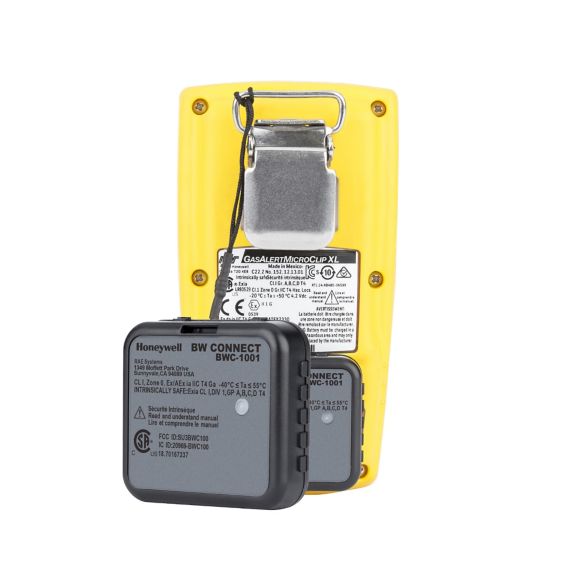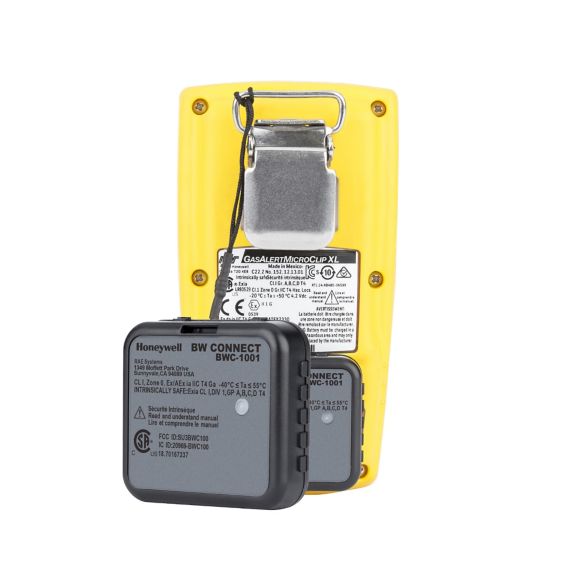 Honeywell BW™ Connect
With the new Honeywell BW™ Connect, you can instantly transform your dependable BW gas detectors into wireless gas monitoring devices. This adapter can be attached quickly to your current detectors and paired with any available smartphone via Bluetooth®. An easy-to-use, cost-effective addition, compatible with the Honeywell Safety Communicator App, Honeywell BW Connect grants real-time visibility of your workers' safety status.
Features & Benefits:
Easy setup
Compatible with Honeywell BW™ MicroClip XL, Honeywell BW™ MicroClip X3, Honeywell BW™ Max XT II
Seamlessly integrates with the Safety Communicator App
Alarm notifications
Enables quick reaction
Enhances situational awareness.
Even the best products deserve expert maintenance!
Elevate your gas detectors' potential with Honeywell's expert maintenance services! Maximize uptime, eliminate costs, and ensure on-time, on-budget project completion.
Explore our fixed, portable, and high-tech support services now!
Features & Benefits
Features

Alarm notifications

Compatible with Honeywell BW™ MicroClip XL, Honeywell BW™ MicroClip X3, Honeywell BW™ Max XT II

Easy setup

Enables quick reaction

Enhances situational awareness.

Seamlessly integrates with the Safety Communicator App
Features & Benefits
Features

Alarm notifications

Compatible with Honeywell BW™ MicroClip XL, Honeywell BW™ MicroClip X3, Honeywell BW™ Max XT II

Easy setup

Enables quick reaction

Enhances situational awareness.

Seamlessly integrates with the Safety Communicator App
Features : Alarm notifications|Compatible with Honeywell BW™ MicroClip XL, Honeywell BW™ MicroClip X3, Honeywell BW™ Max XT II|Easy setup|Enables quick reaction|Enhances situational awareness.|Seamlessly integrates with the Safety Communicator App