Particulate Matter Sensors
IPM Series
Laser-based light scattering particle sensing. PM1.0, PM2.5, PM4.0, PM10. I2C, UART, PWM outputs. Automated intelligent self-calibration.
Overview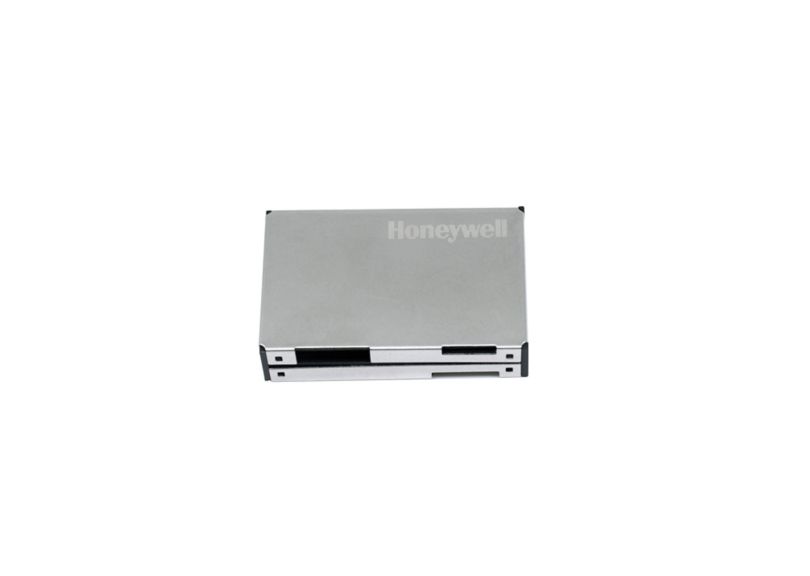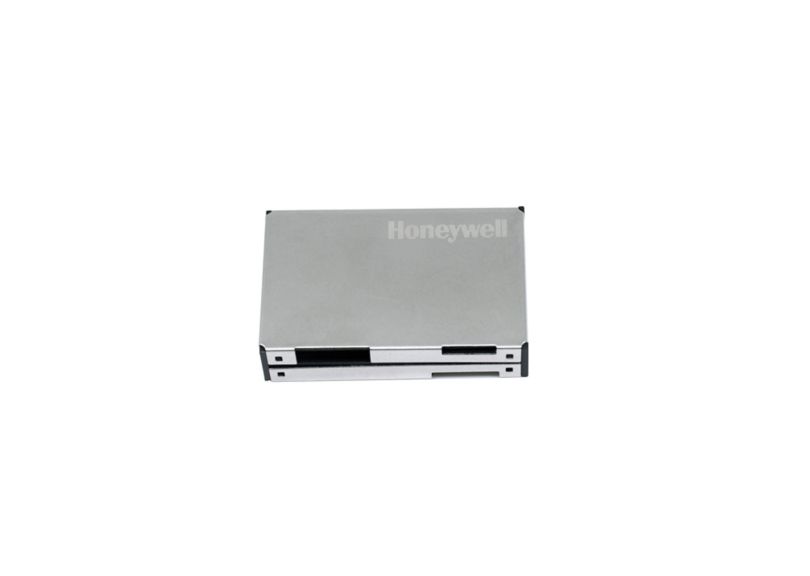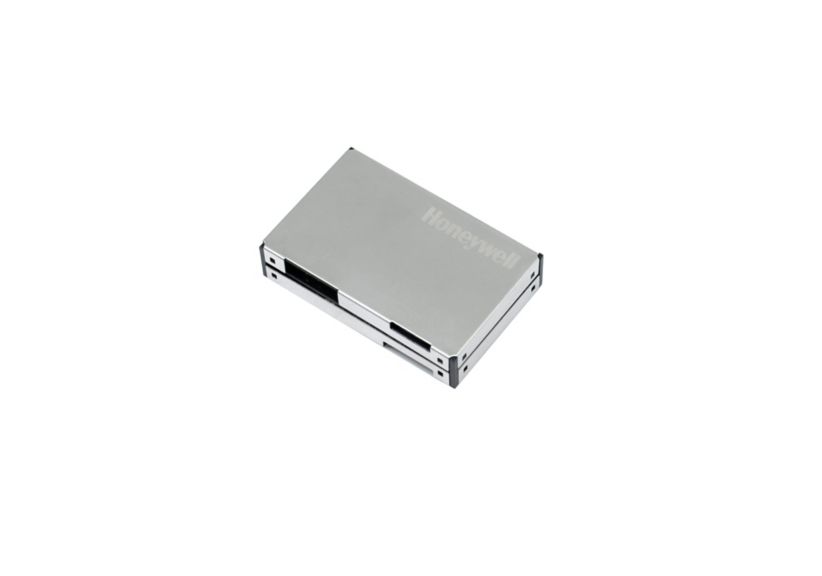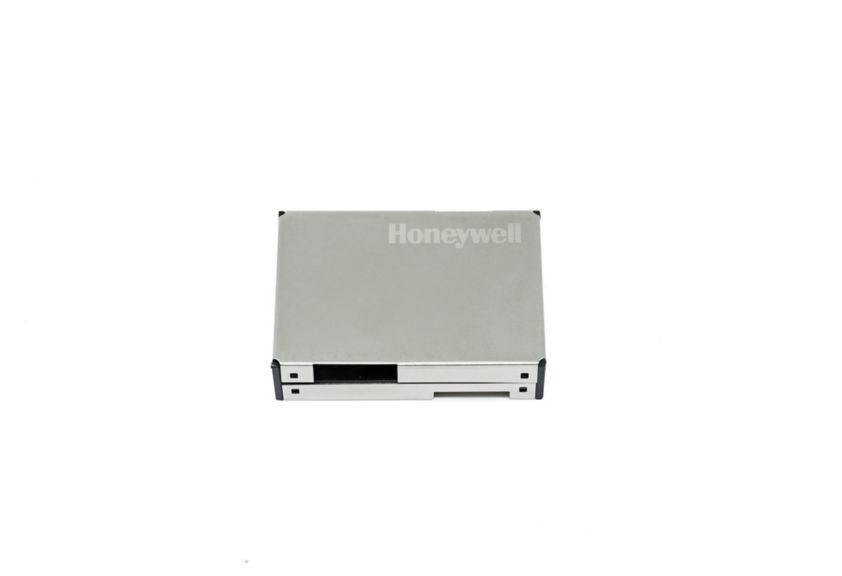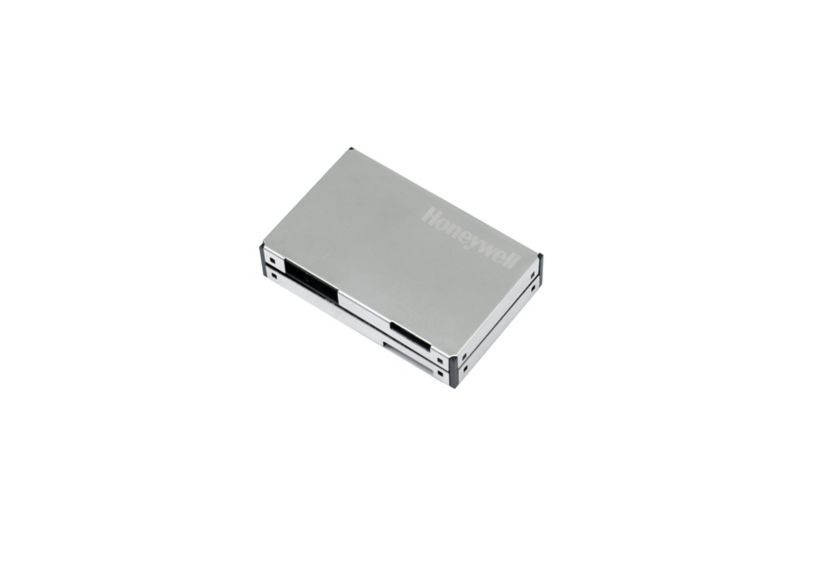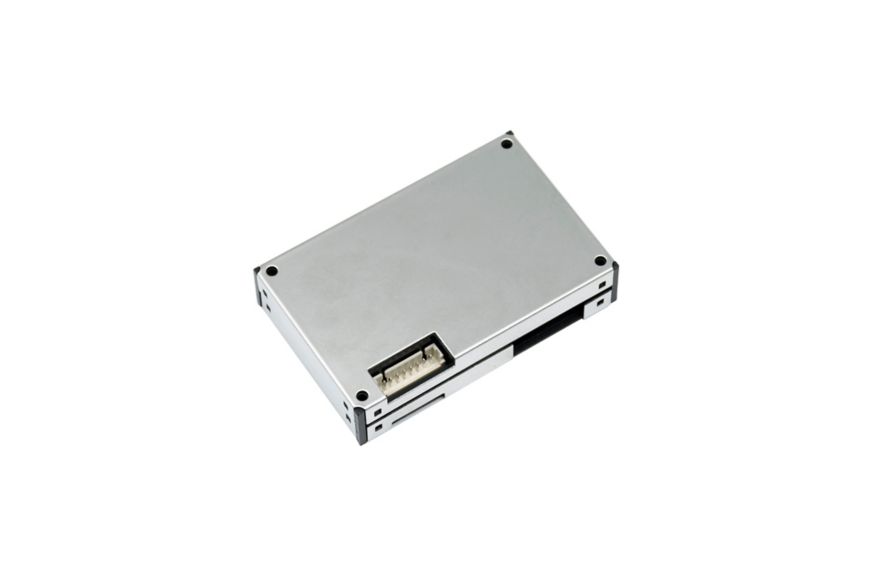 Honeywell Intelligent Particulate Matter Sensor (IPM Series) is a laser-based sensor that detects and measures particle concentration using light scattering for monitoring air quality.
The detection concentration range is 0 µg/m3 to 1,000 µg/m3. A laser light source illuminates a particle as it is pulled through the detection chamber. As particles pass through the laser beam, the light reflects off the particles and is recorded on the photo or light detector. The light is then analyzed and converted to an electrical signal to calculate particle concentration. Intelligent Self Calibration through a built-in algorithm compensates for sensor drift over lifetime. This self-calibration occurs on each power-on cycle.
Features
Laser based (class 1) particle light scattering particle sensing
Concentration range: 0 µg/m3 to 1,000 µg/m3
Long life of up to 8 years with continuous operation
Factory calibrated
RoHS & REACH compliant
Differentiation
Highly accurate particle measurement of (±10 µg/m3 for PM2.5 and PM10) with calibrated sensor outputs
Low power consumption, ideal for battery-powered applications
Intelligent self-calibration through a built-in algorithm to compensate for sensor drift over lifetime
Sleek and robust design achieved through metal housing
Flexibility in outputs - two digital – I2C and UART, and one analog – PWM
Value to Customers
Allows measurement of particles ranging from 0.3 µm to 10 µm
Enables the ability to more accurately and cost-competitively monitor or control environmental particulate
Fast response time, responds to environmental conditions in near real time
Robust metal design allows for use in harsh environments
Applications
Air quality monitors (indoors and outdoors)
Air purifiers (commercial and residential)
Automotive cabin air purifiers
Air quality protection systems (industrial and transportation) HVAC (commercial and residential)
Others
Accuracy

Accuracy of PM2.5: ±10 mg/m³, ±10 % Measured value // PM1,4,10: ±15 mg/m³, ±15 % Measured value

Storage Temperature

Minimum -30C, typical 25C, maximum 70C

Operating Principle

Laser-based (class 1) particle light scattering particle sensing

Concentration Range
Output Protocol

Flexibility in outputs – two digital: I2C and UART, and one analog: PWM

Supply Voltage

min 4.75V, typical 5V, max 5.25V -- (5 ±0.25V)

Operating Time

product life > 8 years ; response time of <6 seconds and data update time of 1 second

Package Type

Robust metal design allows for use in harsh environments ; regarding actual packaging of the product, the sensors are packed in a plastic tray with 25 sensors per tray (p.9 Section 5 of datasheet)

Series Name

Intelligent Particulate Matter Sensor (IPM Series)

Output Data

I2C 16 bits ; UART 8 bits ; PWM output cycle 1000 ms ±5 %

Detection

Detects particles ranging from 0.3 mm to 10 mm
Others
Accuracy

Accuracy of PM2.5: ±10 mg/m³, ±10 % Measured value // PM1,4,10: ±15 mg/m³, ±15 % Measured value

Storage Temperature

Minimum -30C, typical 25C, maximum 70C

Operating Principle

Laser-based (class 1) particle light scattering particle sensing

Output Protocol

Flexibility in outputs – two digital: I2C and UART, and one analog: PWM

Supply Voltage

min 4.75V, typical 5V, max 5.25V -- (5 ±0.25V)

Operating Time

product life > 8 years ; response time of <6 seconds and data update time of 1 second

Package Type

Robust metal design allows for use in harsh environments ; regarding actual packaging of the product, the sensors are packed in a plastic tray with 25 sensors per tray (p.9 Section 5 of datasheet)

Series Name

Intelligent Particulate Matter Sensor (IPM Series)

Output Data

I2C 16 bits ; UART 8 bits ; PWM output cycle 1000 ms ±5 %

Detection

Detects particles ranging from 0.3 mm to 10 mm
Accuracy : Accuracy of PM2.5: ±10 mg/m³, ±10 % Measured value // PM1,4,10: ±15 mg/m³, ±15 % Measured value
Storage Temperature : Minimum -30C, typical 25C, maximum 70C
Operating Principle : Laser-based (class 1) particle light scattering particle sensing
Concentration Range : 0 mg/m3 to 1,000 mg/m3
Output Protocol : Flexibility in outputs – two digital: I2C and UART, and one analog: PWM
Supply Voltage : min 4.75V, typical 5V, max 5.25V -- (5 ±0.25V)
Operating Time : product life > 8 years ; response time of <6 seconds and data update time of 1 second
Package Type : Robust metal design allows for use in harsh environments ; regarding actual packaging of the product, the sensors are packed in a plastic tray with 25 sensors per tray (p.9 Section 5 of datasheet)
Series Name : Intelligent Particulate Matter Sensor (IPM Series)
Output Data : I2C 16 bits ; UART 8 bits ; PWM output cycle 1000 ms ±5 %
Detection : Detects particles ranging from 0.3 mm to 10 mm
Data Sheet
Name
Description
File Size
Date
Size
IPM Series - Intelligent Particulate Matter Sensor Datasheet
application/pdf 621.26 KB
4/26/2023
621.26 KB
Installation Instructions
Name
Description
File Size
Date
Size
IPM Series - Installation Instructions
application/pdf 630.17 KB
5/25/2023
630.17 KB
Name
Description
File Size
Date
Size
IPM Series - Intelligent Particulate Matter Sensor Datasheet
621.26 KB
4/26/2023
621.26 KB
IPM Series - Installation Instructions
630.17 KB
5/25/2023
630.17 KB
Name
Description
File Size
Date
Size
IPM Series - Intelligent Particulate Matter Sensor Datasheet
621.26 KB
4/26/2023
IPM Series - Installation Instructions
630.17 KB
5/25/2023