Industrial Pressure Sensors
PX3 Series
Amplified. ±1 %FSS typ. TEB. Absolute, sealed gage. Brass C36000. 1 bar to 50 bar - 15 psi to 700 psi
Overview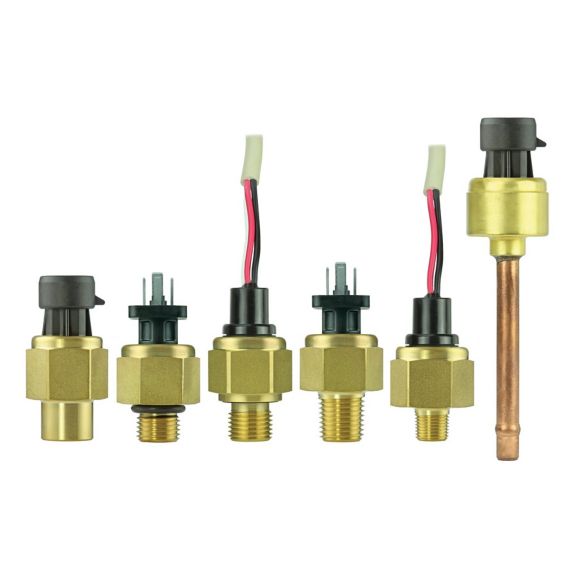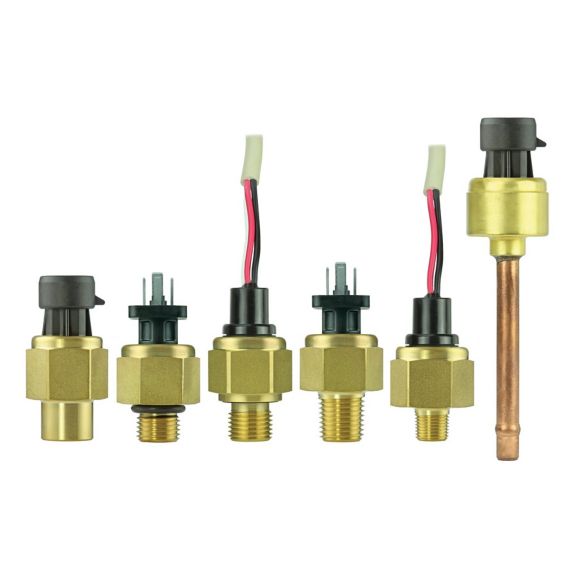 Honeywell's PX3 Series Heavy Duty Pressure Transducers use piezoresistive sensing technology with ASIC (Application Specific Integrated Circuit) signal conditioning in a brass housing and Metri-Pack 150, DIN, or cable harness electrical connections. The PX3 Series is calibrated and temperature compensated from -40°C to 125°C [-40°F to 257°F].
The PX3 Series is available in two pressure ranges:
1 bar to 50 bar
15 psi to 700 psi
Value to Customers
Total Error Band (TEB) ±1.0 %FSS from -20°C to 85°C: Provides indication of the sensor̵7:s true measurement performance over a specified temperature range: small error promotes system uptime and efficiency.
Higher insulation resistance and dielectric strength: Protects the user and sensor in high over-voltage situations, and ensures that the device is compliant with industry standards.
Higher EMC performance: Operates more reliably in the presence of electro-magnetic fields, such as near wireless signals, RF communication, and electrical devices.
Higher external freeze/thaw resistance: Survives exposure to frost, commonly found in refrigeration systems.
Reduced current consumption: Helps to reduce energy costs, and enhances product life if used in battery driven systems.
Media compatibility: Common HFC (hydrofluorocarbon) refrigerants (R410A and R134A), next generation low global warming potential (GWP) refrigerants (R448A/Solstice® N40, R32 and R1234ZE), engine oil, petroleum-based hydraulic fluids, brake fluids (DOT3), and dry air. For ammonia and other corrosive media, see Honeywell's SPT Series.
Differentiation
Optional diagnostics mode: Beneficial in applications where the sensor functionality and the need to know internal or external failure modes is critical.
Great customer value: Multiple configuration possibilities provide flexibility of use in the application with no upfront NRE or tooling charges.
Durable: Provides the tough environmental specifications needed, including insulation resistance and dielectric strength, external freeze-thaw resistance, and EMC performance.
4 mA to 20 mA output is temperature compensated up to 125°C.
Data Sheet
Manuals and Guides
Installation Instructions
CAD Model
Brochure
Technical Note
Application Note
eBook
Product Photo
Name
Description
File Size
Date
Size
Name
Description
File Size
Date
Size

PX3AN1BH010BSCHX
PX3 PRESSURE SENSOR

PX3AN1BH100PSAAX
PX3 Series Heavy Duty Pressure Transducer, sealed gage, 0 psi to 100 psi, 4.75 V to 5.25 V input, ratiometric: 5.0 Vdc to 4.5 Vdc output, 1/4-18 NPT, Metri-Pack 150, Standard (UL V-0), list price: $24.00, ̈́4;23.16, £16.82, ¥2,983.68*<br /><br />

PX3FF1BH030BSCHX
PX3 Pressure Transducer; 2m flame retard

PX3AN1BH010BSCHX
PX3 PRESSURE SENSOR

PX3AN1BH100PSAAX
PX3 Series Heavy Duty Pressure Transducer, sealed gage, 0 psi to 100 psi, 4.75 V to 5.25 V input, ratiometric: 5.0 Vdc to 4.5 Vdc output, 1/4-18 NPT, Metri-Pack 150, Standard (UL V-0), list price: $24.00, ̈́4;23.16, £16.82, ¥2,983.68*<br /><br />

PX3FF1BH030BSCHX
PX3 Pressure Transducer; 2m flame retard