Hazardous Area Limit Switches
VPX Series
cULus. ATEX. IEC Ex. IP66, NEMA 4, 4X, 6, 13. Div 1: Class I: B, C, D. Div 1: Class II: E, F, G
Overview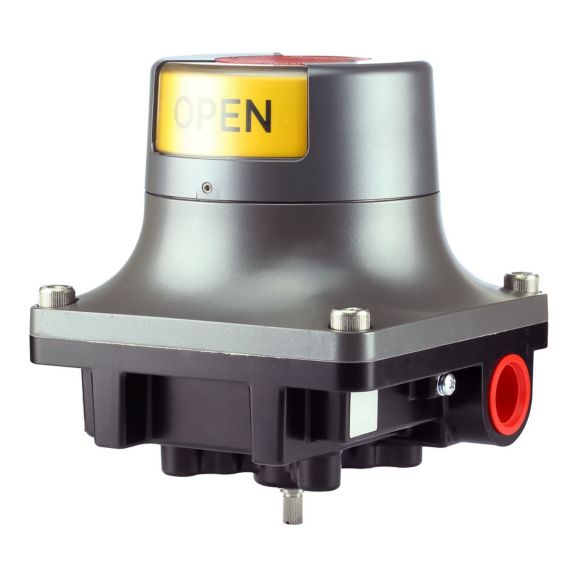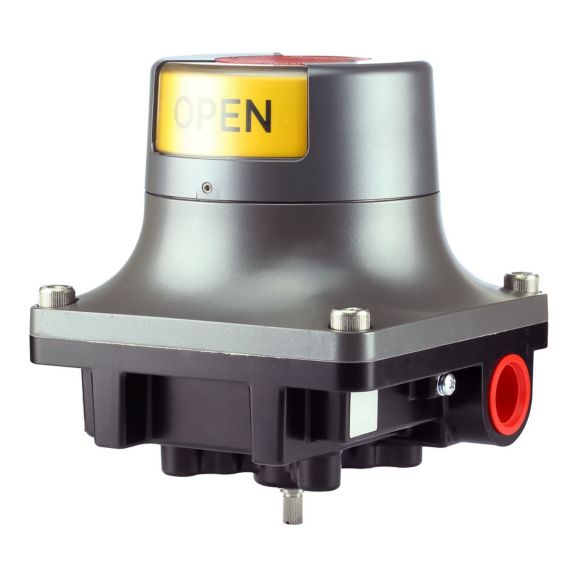 The MICRO SWITCH VPX Series switches are built especially for outdoor use in potentially hazardous atmospheres. The switch enclosures are constructed to withstand the pressure of an internal explosion. Flame paths cool the exploded gases to a point less than the lowest safe operating temperature of the surrounding gas.
The VPX Series versions equipped with the inductive proximity switches has the Intrinsically Safe (IS) rating. Regardless of where the equipment or machinery is designed, built or installed, the VPX Series products carry global agency coverage.
The VPX Series switches have standard rugged die-cast aluminum housing. The products housing is weather sealed for outdoor use and comply with NEMA 4X requirement for protection against corrosion, in addition to various NEMA enclosure standards.
The product's o-ring seals make the enclosure rain tight, but are outside of required flame paths so explosion proof requirements are maintained. The VPX Series switches are available in multiple colors and angles, visible from all directions. Unless special ordered, all basic switches operate on clockwise and counterclockwise rotation.
Manuals and Guides
Name
Description
File Size
Date
Size
application/pdf 7.98 MB
9/5/2022
7.98 MB
Installation Instructions
Name
Description
File Size
Date
Size
32312068: MICRO SWITCH VPX Series Valve Position Indicator
application/pdf 4.29 MB
7/19/2023
4.29 MB
Brochure
Name
Description
File Size
Date
Size
Oil and Gas Brochure -
application/pdf 3.4 MB
10/25/2022
3.4 MB
Technical Note
Name
Description
File Size
Date
Size
Industrial Product Line Card
application/pdf 2.24 MB
10/24/2022
2.24 MB
Application Note
Name
Description
File Size
Date
Size
Switches and Sensors Solutions for Industrial Applications
application/pdf 2.48 MB
11/25/2021
2.48 MB
Exploded view diagram of Honeywell sensors and switches in oil rig applications
application/pdf 6.35 MB
9/8/2022
6.35 MB
Agricultural Vehicles -
application/pdf 1.11 MB
10/25/2022
1.11 MB
Sensors and Switches in Valves and Flowmeters
application/pdf 1.78 MB
9/23/2022
1.78 MB
eBook
Name
Description
File Size
Date
Size
Redefining Road Rail & Rugged Applications
application/pdf 28.35 MB
12/20/2022
28.35 MB
Name
Description
File Size
Date
Size
Name
Description
File Size
Date
Size

VPX1C2ABGR1A4F
MICRO SWITCH VPX Series Valve Position Indicator, assembled in China, 2X snap action SPDT switch, 90° indicator, Green (open)/Red (closed), Namur shaft, 360° continuous shaft rotation, (2) 1/2-14NPT (B & C), (2) 3/4-14NPT (A & D)

VPX1C2ABYR1A2A
MICRO SWITCH VPX Series Valve Position Indicator, assembled in China, 2X snap action SPDT switch, 90° indicator, Yellow (open)/Red (closed), Namur shaft, 360° continuous shaft rotation, (2) 1/2-14NPT (A & D) conduit

VPX1C2ABYR1A2B
MICRO SWITCH VPX Series Valve Position Indicator, assembled in China, 2X snap action SPDT switch, 90° indicator, Yellow (open)/Red (closed), Namur shaft, 360° continuous shaft rotation, (2) 3/4-14NPT (A & D) conduit

VPX1C2CBGR1A2B
MICRO SWITCH VPX Series Valve Position Indicator, assembled in China, 2X intrinsically safe inductive prox sensor, 90° indicator, Green (open)/Red (closed), Namur shaft, 360° continuous shaft rotation, (2) 3/4-14NPT (A & D) conduit

VPX1C2CBGR1A4F
MICRO SWITCH VPX Series Valve Position Indicator, assembled in China, 2X intrinsically safe inductive prox sensor, 90° indicator, Green (open)/Red (closed), Namur shaft, 360° continuous shaft rotation, (2) 1/2-14NPT (B & C), (2) 3/4-14NPT (A & D)

VPX1C2CBYR1A2B
MICRO SWITCH VPX Series Valve Position Indicator, assembled in China, 2X intrinsically safe inductive prox sensor, 90° indicator, Yellow (open)/Red (closed), Namur shaft, 360° continuous shaft rotation, (2) 3/4-14NPT (A & D) conduit

VPX1C4ABGR1A2A
MICRO SWITCH VPX Series Valve Position Indicator, assembled in China, 4X snap action SPDT switch, 90° indicator, Green (open)/Red (closed), Namur shaft, 360° continuous shaft rotation, (2) 1/2-14NPT (A & D) conduit

VPX1C4ABGR1A3B
MICRO SWITCH VPX Series Valve Position Indicator, assembled in China, 4X snap action SPDT switch, 90° indicator, Green (open)/Red (closed), Namur shaft, 360° continuous shaft rotation, (3) 3/4-14NPT (A,B, & D) conduit

VPX1C4ABYR1A3B
MICRO SWITCH VPX Series Valve Position Indicator, assembled in China, 4X snap action SPDT switch, 90° indicator, Yellow (open)/Red (closed), Namur shaft, 360° continuous shaft rotation, (3) 3/4-14NPT (A,B, & D) conduit

VPX1C2ABGR1A4F
MICRO SWITCH VPX Series Valve Position Indicator, assembled in China, 2X snap action SPDT switch, 90° indicator, Green (open)/Red (closed), Namur shaft, 360° continuous shaft rotation, (2) 1/2-14NPT (B & C), (2) 3/4-14NPT (A & D)

VPX1C2ABYR1A2A
MICRO SWITCH VPX Series Valve Position Indicator, assembled in China, 2X snap action SPDT switch, 90° indicator, Yellow (open)/Red (closed), Namur shaft, 360° continuous shaft rotation, (2) 1/2-14NPT (A & D) conduit

VPX1C2ABYR1A2B
MICRO SWITCH VPX Series Valve Position Indicator, assembled in China, 2X snap action SPDT switch, 90° indicator, Yellow (open)/Red (closed), Namur shaft, 360° continuous shaft rotation, (2) 3/4-14NPT (A & D) conduit

VPX1C2CBGR1A2B
MICRO SWITCH VPX Series Valve Position Indicator, assembled in China, 2X intrinsically safe inductive prox sensor, 90° indicator, Green (open)/Red (closed), Namur shaft, 360° continuous shaft rotation, (2) 3/4-14NPT (A & D) conduit

VPX1C2CBGR1A4F
MICRO SWITCH VPX Series Valve Position Indicator, assembled in China, 2X intrinsically safe inductive prox sensor, 90° indicator, Green (open)/Red (closed), Namur shaft, 360° continuous shaft rotation, (2) 1/2-14NPT (B & C), (2) 3/4-14NPT (A & D)

VPX1C2CBYR1A2B
MICRO SWITCH VPX Series Valve Position Indicator, assembled in China, 2X intrinsically safe inductive prox sensor, 90° indicator, Yellow (open)/Red (closed), Namur shaft, 360° continuous shaft rotation, (2) 3/4-14NPT (A & D) conduit

VPX1C4ABGR1A2A
MICRO SWITCH VPX Series Valve Position Indicator, assembled in China, 4X snap action SPDT switch, 90° indicator, Green (open)/Red (closed), Namur shaft, 360° continuous shaft rotation, (2) 1/2-14NPT (A & D) conduit

VPX1C4ABGR1A3B
MICRO SWITCH VPX Series Valve Position Indicator, assembled in China, 4X snap action SPDT switch, 90° indicator, Green (open)/Red (closed), Namur shaft, 360° continuous shaft rotation, (3) 3/4-14NPT (A,B, & D) conduit

VPX1C4ABYR1A3B
MICRO SWITCH VPX Series Valve Position Indicator, assembled in China, 4X snap action SPDT switch, 90° indicator, Yellow (open)/Red (closed), Namur shaft, 360° continuous shaft rotation, (3) 3/4-14NPT (A,B, & D) conduit