Canister Style Load Cells
Model 3156 Series
Tension/compression canister load cells (English threads). 25,000 lb, 50,000 lb, 100,000 lb, & 150,000 lb capacities
Overview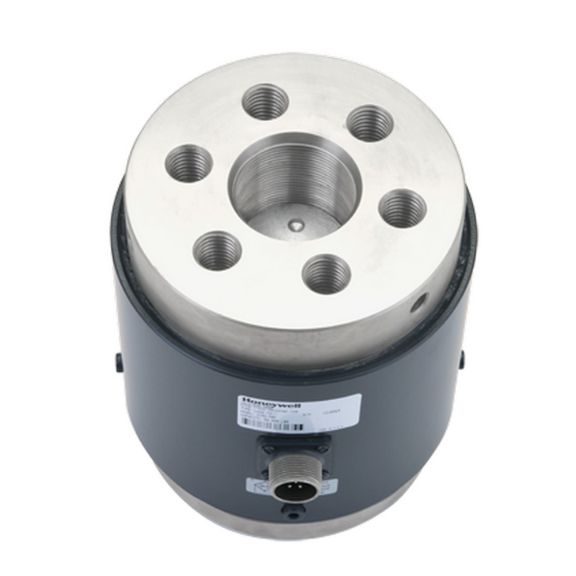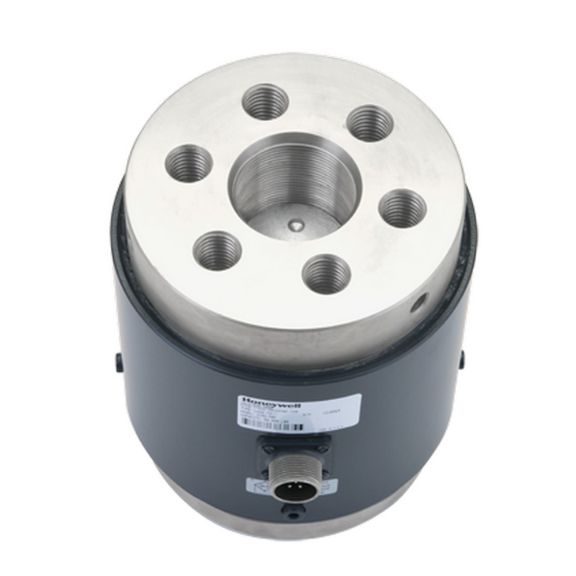 Honeywell tension/compression carbon steel, canister-style load cells are extremely resistant to extraneous bending and side load forces and have capacities up to 10,000,000 N. The fatigue-resistant design virtually eliminates bending strains at the strain gauge, minimizing the primary cause of load cell failure.
Dual bridge option is available for feedback control and redundancy.
If you don̵7:t find exactly what you need, please contact us to discuss your specific requirements.
Features
English threads (metric configuration available: 3156-133)
Resist fatigue failure
Minimize bending strains
Dual bridges available on all models
Multi-beam structure design
Enhanced resistance to side loads and bending moments
Data Sheet
Name
Description
File Size
Date
Size
Test & Measurement Load Accessories Datasheet
application/pdf 519.98 KB
5/12/2021
519.98 KB
Model 3156 Canister Load Cell Datasheet
application/pdf 232.63 KB
8/5/2021
232.63 KB
Brochure
Name
Description
File Size
Date
Size
Load Cell Range Guide
application/pdf 1.25 MB
8/5/2021
1.25 MB
Oil and Gas Brochure -
application/pdf 3.4 MB
10/25/2022
3.4 MB
Technical Note
Name
Description
File Size
Date
Size
Model 3156 Outline Drawing
application/pdf 110.73 KB
8/5/2021
110.73 KB
Application Note
Name
Description
File Size
Date
Size
Aerospace Test and Measurement Capabilities
application/pdf 1.94 MB
5/12/2021
1.94 MB
Product Photo
Name
Description
File Size
Date
Size
Model 3156 Series Product Photo
application/zip 762.74 KB
5/25/2021
762.74 KB
Others
Name
Description
File Size
Date
Size
Model 3156 Top Angle View
image/png 151.82 KB
5/12/2021
151.82 KB
Model 3156 Bottom Angle View
image/png 163.59 KB
5/12/2021
163.59 KB
Model 3156 Top View
image/png 132.52 KB
5/12/2021
132.52 KB
Model 3156 Bottom View
image/png 159.13 KB
5/12/2021
159.13 KB
Model 3156 Front View
image/png 166.49 KB
5/12/2021
166.49 KB
Name
Description
File Size
Date
Size
Name
Description
File Size
Date
Size

3156-50K

3156-50K