In-line Load Cells
Model 3124 Series
Tension/compression inline load cells. 5,000 lb to 25,000 lb capacities. Low deflection at full load
Overview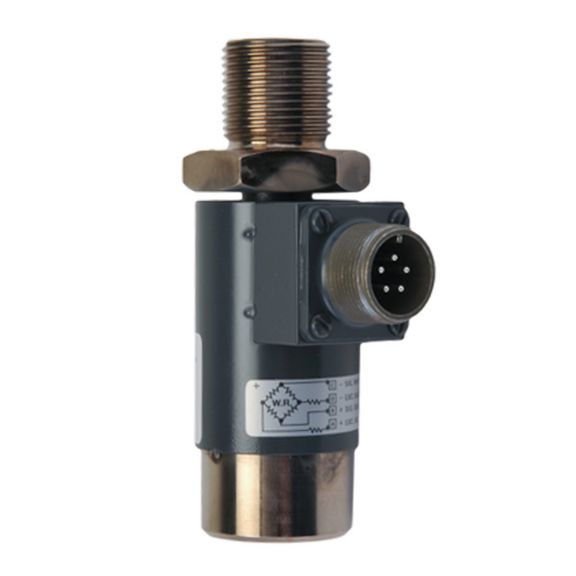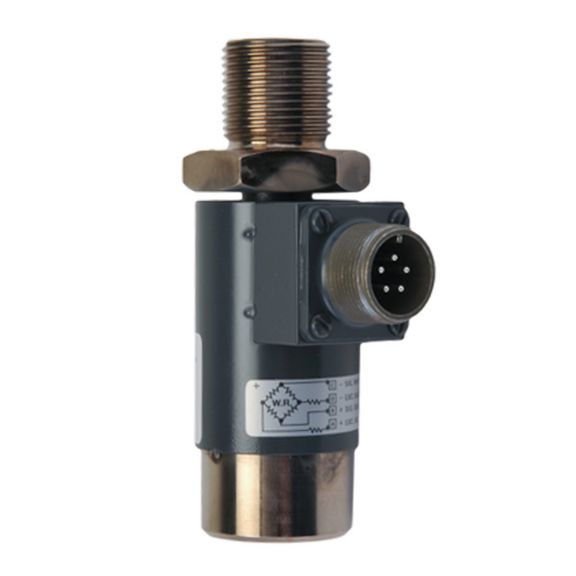 Honeywell carbon steel, tension/compression, in-line load cells offer a small diameter design for mounting into an existing work system with tight spaces or clearances.
Economical and easy to mount, these load cells allow simultaneous testing of multi-element systems and are commonly used in fluid power transfer systems.
They may be directly attached to the piston rod of hydraulic cylinder. The side-mounted cable connectors allow cable assemblies to be supported without affecting movement of the cell during tension or compression loading.
Like what you see, but need a special tweak or a custom design? Contact us to discuss your individual requirements.
Features
5000 lb to 25000 lb range
0.25 % non-linearity
0.15 % hysteresis
Adapts directly to hydraulic cylinder
Small diameter allows mounting in restricted areas
Low deflection
Data Sheet
Name
Description
File Size
Date
Size
Test & Measurement Load Accessories Datasheet
application/pdf 519.98 KB
5/12/2021
519.98 KB
Model 3124 In-line Load Cell Datasheet
application/pdf 262.19 KB
8/5/2021
262.19 KB
Brochure
Name
Description
File Size
Date
Size
Oil and Gas Brochure -
application/pdf 3.4 MB
10/25/2022
3.4 MB
Load Cell Range Guide
application/pdf 1.25 MB
8/5/2021
1.25 MB
Technical Note
Name
Description
File Size
Date
Size
Model 3124 Outline Drawing
application/pdf 52.21 KB
8/5/2021
52.21 KB
Product Photo
Name
Description
File Size
Date
Size
Model 3124 Series Product Photo
application/zip 564.77 KB
5/25/2021
564.77 KB
Others
Name
Description
File Size
Date
Size
Model 3124 Angle View
image/png 91.08 KB
8/2/2021
91.08 KB
Model 3124 Front View
image/png 86.97 KB
8/2/2021
86.97 KB
Model 3124 Angle View 2
image/png 99.04 KB
8/2/2021
99.04 KB
Model 3124 Bottom View
image/png 143.94 KB
8/2/2021
143.94 KB
Model 3124 Top View
image/png 156.74 KB
8/2/2021
156.74 KB
Name
Description
File Size
Date
Size
Name
Description
File Size
Date
Size

3124-10K

3124-15K

3124-25K

3124-5K

3124-10K

3124-15K

3124-25K

3124-5K