General Process Pressure Transducers
Model Z
General purpose gage/absolute pressure transducers. 0.5 psig/a to 60,000 psig/a. ±0.25 % full-scale accuracy
Overview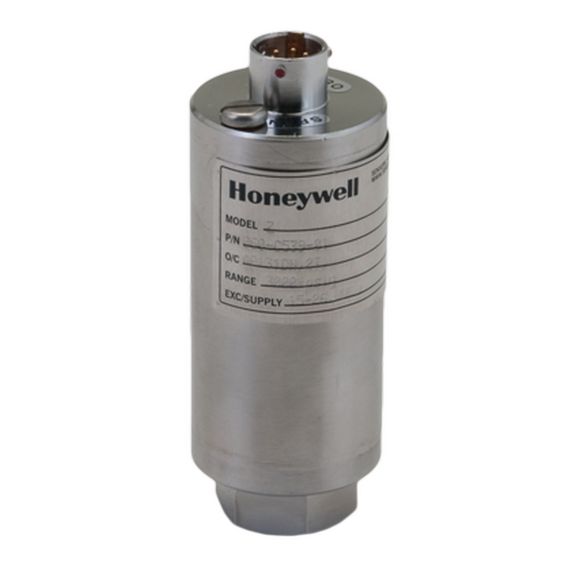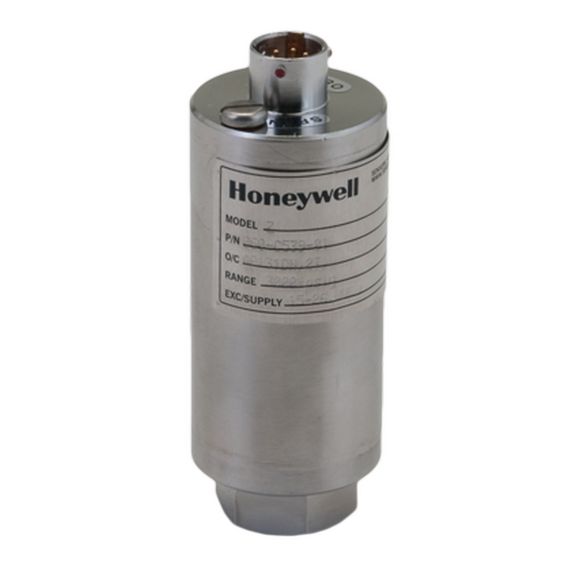 The Model Z pressure transducers are sensors manufactured out of 17-4 PH stainless steel, wetted material for ranges up to 2,000 psi, 15-5 PH stainless steel, wetted material for ranges 2,000 psi and greater. These pressure transducers are built for rugged, industrial applications that require high accuracy and measurement stability. Pressure ranges span from 0.5 psi to 60,000 psi. They utilize complete four-arm 350 ohm strain gauge bridges.
The Model Z is available with a variety of options for extended temperature operation, electrical terminations, wetted material and high-level outputs including 5 Vdc or 10 Vdc and 4 mA to 20 mA. Most high-level output models have internal shunt calibration circuits as a standard feature to allow easy setup of the sensor to the data system. An optional internal signature calibration chip provides calibration information for automatic setup with the Model SC four-or-twelve channel digital indicator.
The Model Z is a strain gauge-based transducer. This design references the primary pressure sensing diaphragm to the atmosphere and provides a stable zero regardless of the transducer environment. The absolute Model Z has an all-welded, vacuum reference chamber ensuring long-term stability.
Features
0.25 % accuracy
0.005 %FS/°F temperature effect
0.5 psig/a to 60000 psig/a range
mV/V, 4 mA to 20 mA, 0 Vdc to 5 Vdc, or 0 Vdc to 10 Vdc available outputs
All-welded, stainless steel construction
Intrinsically safe available (2N option only)
CE approved
Data Sheet
Name
Description
File Size
Date
Size
Model Z Pressure Transducer Datasheet
application/pdf 386.92 KB
5/12/2021
386.92 KB
Pressure Accessories Datasheet
application/pdf 379.5 KB
5/12/2021
379.5 KB
Brochure
Name
Description
File Size
Date
Size
T&M Overview Brochure
application/pdf 418.77 KB
5/12/2021
418.77 KB
Test & MeasurementT&M Pressure Transducer Range Guide
application/pdf 1.03 MB
5/12/2021
1.03 MB
Oil and Gas Brochure -
application/pdf 3.4 MB
10/25/2022
3.4 MB
Technical Note
Name
Description
File Size
Date
Size
Model Z External Wiring Diagram
application/pdf 16.69 KB
5/12/2021
16.69 KB
Model Z Outline Drawing - 2k psig to 10k psig
application/pdf 129 KB
5/12/2021
129 KB
Application Note
Name
Description
File Size
Date
Size
Aerospace Test and Measurement Capabilities
application/pdf 1.94 MB
5/12/2021
1.94 MB
eBook
Name
Description
File Size
Date
Size
Redefining Road Rail & Rugged Applications
application/pdf 28.35 MB
12/20/2022
28.35 MB
Product Photo
Name
Description
File Size
Date
Size
Model Z Product Photo
application/zip 323.68 KB
5/25/2021
323.68 KB
Name
Description
File Size
Date
Size
Name
Description
File Size
Date
Size

060-0761-02ZG

060-0761-09ZG

060-0761-20ZG

060-0761-29ZG

060-0761-02ZG

060-0761-09ZG

060-0761-20ZG

060-0761-29ZG