Systevo Control IP+
Systevo Control IP+
Systevo central unit for an organizational unit, such as a ward or residential area.
Overview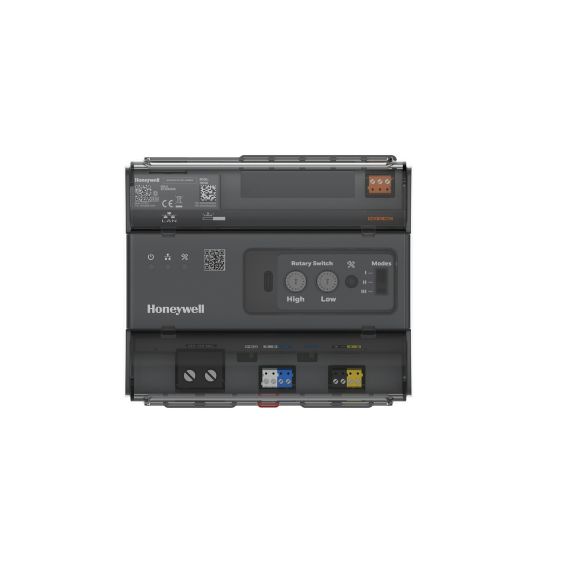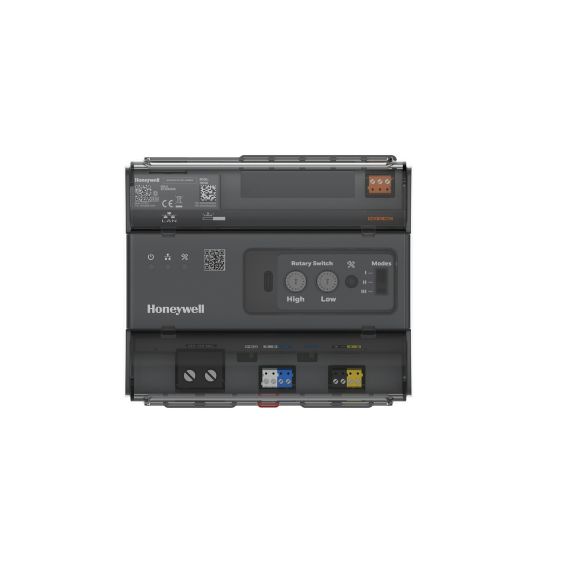 Part Number: 72800A
Systevo central unit for an organizational unit, such as a ward or residential area. Use of system release V12 and above, for operation of the system in accordance with DIN VDE 0834-1: 2016-06, in conjunction with overriding system license (min. 1 system license per system required).
Systevo Control IP+ supports all system operating modes depending on the installation topologies (IP, IP+, Hybrid, Databus).
Support for up to max. 40 Systevo Touch IP per controller (when working with IP, IP+, Hybrid mode). Possibility to set up workflow-relevant system parameters (dynamic call forwarding, services, escalations). Support of care workflows by using mobile call processing via VoIP interface / SIP, as well as activation of additional system functions (separate software license extension required).
Monitoring and synchronization of the entire data traffic and the audio connections (calls, announcements) within the organizational unit and coordination of the communication with other controllers via IP interface (ETH-LAN). Also, control of displays and acoustic call messages, according to specified priorities/services (interconnections) within a system installation. Flexible configuration options via the Systevo Workstation with convenient Windows GUI for call types, groups, services, collective announcements, display texts, device parameters, system language etc. based on the customer requirements. Use of a maximum of 64 controllers with up to 250 logical groups (sub-groups). The networking takes place via the ETH-LAN IP interface (data/audio). The wiring via LAN takes place depending on the specifications of the classic network design. The ward-by-ward networking takes place via appropriate switches/routers (ETH-LAN: IEEE802.3), which automatically identify the necessary transmission rates (10, 100, 1000MBit). Port-based VLAN network components with QoS / ToS enable the prioritization of the nurse call data services with respect to the voice services. For safety reasons (VDE 0834-1: 2016-06), all IP components (controllers, Systevo Workstation) operate in a uniform IP address range (10.1.x.y), which is not used by other components (e.g. BMS, medical equipment etc.). To use a deviating IP address range (e.g. 192.168.x.y), the configuration takes place via an optional DHCP server. The communication takes place on the basis of TCP/IP via defined nurse call protocols. Service programs (such as Telnet, FTP, etc.) are used for remote access and data transmission. Additional network applications (Syslog, Firewall, etc.) are used for system security and the possible analysis of stored log data. With an integrated gateway function for forwarding the data/audio signals of the overriding network interfaces (ETH-LAN) to the room bus.
Support of the compatibility mode for existing system installations with Systevo Control controller panels 72700A1/B1 (firmware update to v12.xx necessary).
Prepared for future licensable firmware updates and to use additional service features.
Centralized or decentralized installation (DIN-rail mounted design) in environments with environmental class I.
Includes a user-friendly installation technology with color-coded connection terminals for each individual device and control functions, for a more efficient cabling and for an optimized commissioning process.
Support of the cyber security requirements of modern data bus and IP infrastructures.
Project-specific planning of the control equipment from 500 rooms.
Features
Operation as master/slave controller, depending on the addressing/configuration
Communication (data/audio) with other controllers via ETH-LAN (max. 64)
Max. number of (logical) groups: 250/6 (per system/per controller)
Max. number of IP devices (STIP/SCVIP): 40 (per controller)
License dependent features can be extended anytime
Service functions:
Software download for system components (where possible), firmware updating, remote maintenance/SNMP-functions (with PC), basic commissioning
Compact design
DIN-rail mounted
Centralized and decentralized installation
Security features:
Data preservation in case of power failure in accordance with DIN VDE 0834-1: 2016-06 (UPS required)
Local emergency operation mode in case of failure of the system master controller
Sequential monitoring of the connected active components, additional controllers in the system network and the system workstation communication, in accordance with DIN VDE 0834-1: 2016-06
Galvanic separation from other controller units through ETH-LAN (2 x MOPP)
Status display via LEDs
Flash memory for data storage of the system configuration
Additional information
For system release V12.10 and above
Scope of delivery
Systevo Control IP+, connection terminals and protection front cover
Accessories
72800Z1 19" rack mounting accessory
72800Z2 Spare set (transparent cover & wiring terminals)
Others
Color
Quiescent current @ 24 V DC
Operating voltage (A)
Storage Temperature
Type of protection
Contact load relay
Air humidity
Weight (g)
Dimensions

W: 137 mm H: 122 mm D: 58 mm

Mounting
Material
Others
Quiescent current @ 24 V DC

Dimensions

W: 137 mm H: 122 mm D: 58 mm
Quiescent current @ 24 V DC : approx. 80 mA
Operating voltage (A) : 24 V DC + / -10 %
Storage Temperature : -20 °C ... 70 °C
Type of protection : IP20
Contact load relay : 1A/30VDC
Weight (g) : approx. 310 g gram
Dimensions : W: 137 mm H: 122 mm D: 58 mm
Mounting : Top-hat rail mounting
Data Sheet
Name
Description
File Size
Date
Size
Systevo Control IP+
application/pdf 50.59 KB
11/4/2022
50.59 KB
Name
Description
File Size
Date
Size
Systevo Control IP+
50.59 KB
11/4/2022
50.59 KB
Name
Description
File Size
Date
Size