Components For Duty Room
Duty room interface (4 lamps), white
Office interface with integrated signal lamp, designed with four lamp chambers in electricity-saving LED technology.
Overview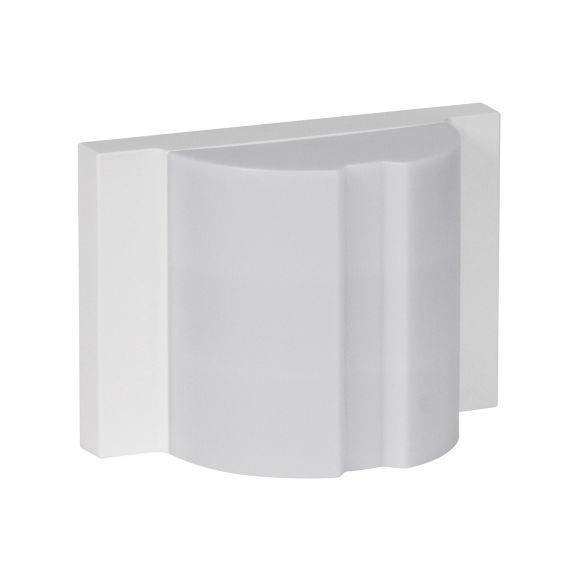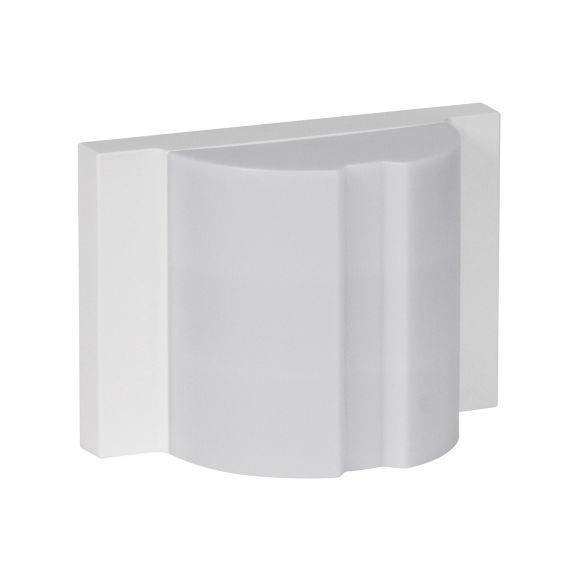 This product is no longer available
Part Number: 72583A1
Product not available anymore. Additional information see 74422A1N.
Office interface with integrated signal lamp, designed with four lamp chambers in electricity-saving LED technology. Serves as a controller for offices with voice function, in order to integrate the concentrated station query (CSQ) into the room bus. With integrated switching technology for passive call and cancellation units incl. call group monitoring, the input and output parameters are adaptable to the local requirements. Local storage of the configuration data, including the 8-digit alphanumeric text for the office, display and audio parameters, special functions and additional display texts (call types etc.). Equipped with service socket for the configuration module and selector switch for standby current/operating current.
Support with commissioning due to remote access functions. Easy assembly due to service-friendly joining technology in conjunction with related connection board. Integration into the room terminal interface in the room bus. Upgradable to future system firmware due to forward-looking flash technology.
Room bus for digital data and audio transmission
Interface for connecting a concentrated station query
Configuration socket for optional decentralised configuration in conjunction with the configuration module
Service socket for the connection of analysis tools
Standby current/operating current option
Compatibility mode for DIN VDE 0834: 1991 | from 2000
Service and remote access functions
Signal lamp that can be switched off (in conjunction with blind plate)
Features
Room calls: Normal call, emergency call, diagnostic call, doctor call
Cancellation and presence: Combined cancellation/presence, Presence 1 (green)
Acoustic signals: Call transfer for normal call and emergency call, doctor call, staff call, meal call
Control of optical signals: WC call lamp (white), room call lamp (red), AW (cancellation and presence) lamps (green and yellow)
Security function: Short-circuit resilient, call circuit monitoring
Scope of delivery
including dummy cover plate.
Accessories
72583Z1 - Connection board for the service room interface, white.
73070A - Databus connection unit for master station.
74422A1N - Master station.
Others
Color

lamp cover: white, translucent

white, similar to RAL 9016

Weight (g)
Dimensions

W: 158 mm H: 110 mm D: 90,5 mm

Material

housing: PB + ABS - FR

lamp cover: PC
Others
Color

lamp cover: white, translucent

white, similar to RAL 9016

Dimensions

W: 158 mm H: 110 mm D: 90,5 mm

Material

housing: PB + ABS - FR

lamp cover: PC
Color : lamp cover: white, translucent|white, similar to RAL 9016
Weight (g) : approx. 225 g gram
Dimensions : W: 158 mm H: 110 mm D: 90,5 mm
Material : housing: PB + ABS - FR|lamp cover: PC
Data Sheet
Name
Description
File Size
Date
Size
Duty room interface (4 lamps), white
application/pdf 44.92 KB
11/4/2022
44.92 KB
Name
Description
File Size
Date
Size
Duty room interface (4 lamps), white
44.92 KB
11/4/2022
44.92 KB
Name
Description
File Size
Date
Size
Duty room interface (4 lamps), white
44.92 KB
11/4/2022