Sleeves
ARACUT® SLEEVES II
For handling of sharp and hot objects in a dry atmosphere. Glass industry and • paper. Automobiles, car equipment manufacturers.
Overview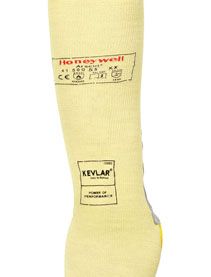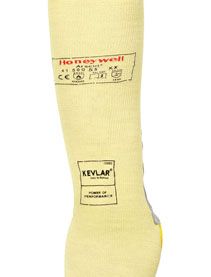 Key Features
• 2 ply Kevlar® thread knitted sleeve, with thumbhole;
• Split cowhide leather reinforcement on forearm.
• The knitting technique helps to obtain a cuff close to the hand and good
dexterity. The reinforced thumb and index finger offer greater cuff support.
• Length:36cm"
• Resistant to contact heat up tp 250℃
Regulations
Data Sheet
Name
Description
File Size
Date
Size
Aracut Sleeves Ii Datasheet
application/pdf 244.23 KB
10/12/2021
244.23 KB
Brochure
Name
Description
File Size
Date
Size
Aracut Sleeves Ii Nz Literature
application/pdf 67.7 KB
10/12/2021
67.7 KB
Name
Description
File Size
Date
Size
Aracut Sleeves Ii Nz Literature
67.7 KB
10/12/2021
67.7 KB
Aracut Sleeves Ii Datasheet
244.23 KB
10/12/2021
244.23 KB
Name
Description
File Size
Date
Size
Aracut Sleeves Ii Datasheet
244.23 KB
10/12/2021
Aracut Sleeves Ii Nz Literature
67.7 KB
10/12/2021

4150055
ARACUT® SLEEVES II

4150055
ARACUT® SLEEVES II

4150064
ARACUT SLEEVE 14

4150064
ARACUT SLEEVE 14

4150055
ARACUT® SLEEVES II

4150055
ARACUT® SLEEVES II

4150064
ARACUT SLEEVE 14

4150064
ARACUT SLEEVE 14