Readers
IF2B Fixed RFID Reader
IF2B Fixed RFID Reader
Overview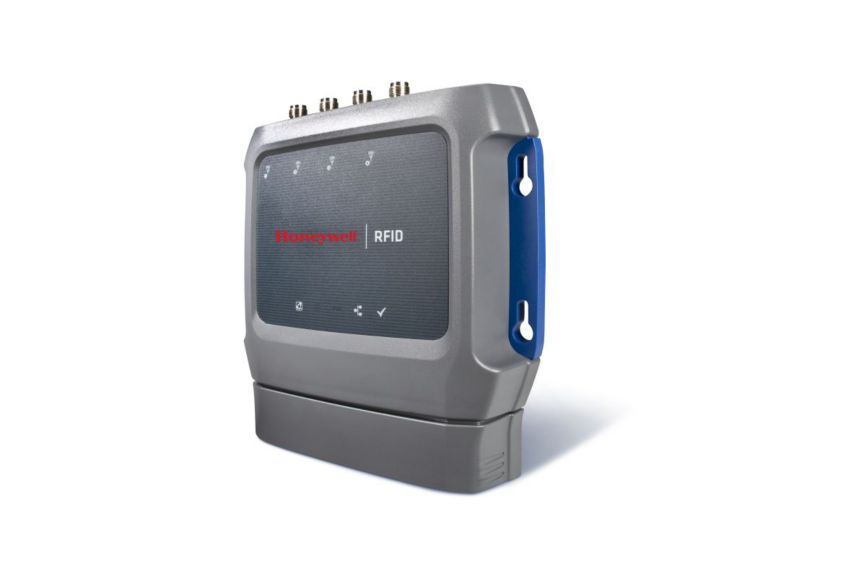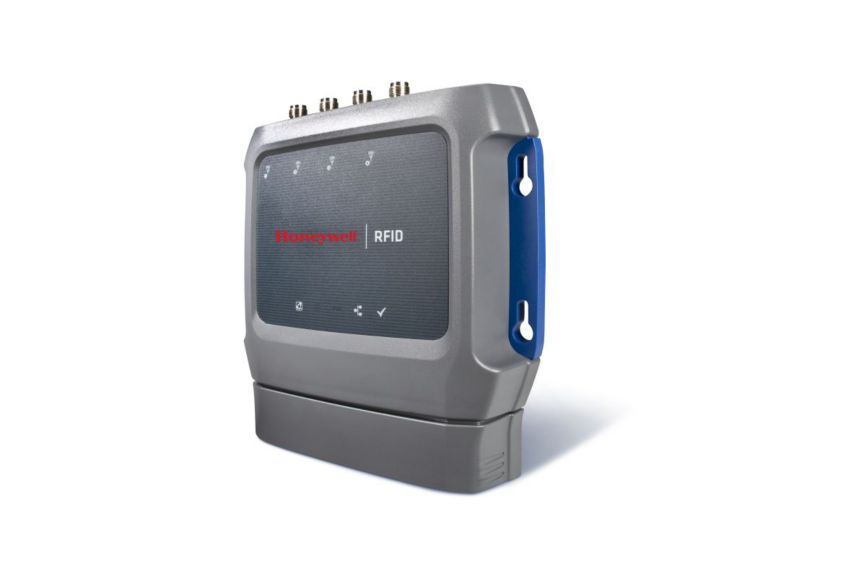 Get advanced RFID performance in a compact, cost-effective design. The IF2B network reader lowers the deployment cost of passive UHF asset tracking and inventory management applications, giving you a superior return on investment. Adding powerful automation to complex processes has never been so easy.
Advanced performance in a compact and cost-effective design, with a low cost per read point for superior ROI. Choice of Power over Ethernet lowers cost of installation.
Expanded memory option hosts applications written in Java®:, Java Script, or C# .Net.
Factory con gurable to operate in world regions supporting FCC or ETSI frequency bands.
Directly monitors and controls peripherals without extra equipment.
Easily deployed and managed on common networks service plan.
The compact, cost-effective IF2B Network Reader supports diverse RFID applications in both enterprise and industrial environments that require a scalable RFID system with a low cost per read point.Packaged in a small and lightweight, yet durable enclosure, the IF2B is suited for nearly any environment, including industrial warehouse and manufacturing operations and enterprise environments for asset and inventory management applications. Built to enable scalable low-cost deployments for improved return on investment, the IF2B network reader supports:
Power over Ethernet
Four mono- or bi-static RF ports
Built-in, powered general purpose input output (GPIO) control
Both standards-based LLRP and our easy to use Basic Reader Interface (BRI) application interfaces
The IF2B network reader':s radio frequency (RF) platform offers best-in-class read performance and includes support for our exclusive Advanced RFID Extensions (ARX) that help you achieve a new level of visibility in identifying RFID tags for greater tag reading accuracy compared to readers utilizing less-versatile, commodity chipsets.Find out more about what you can accomplish with the IF2B Network Reader and Honeywell RFID solutions.
Features
Features

Cost-Effective

Operates in World Regions
Dimensions
Overall Dimensions

18.85 x 16.13 x 4.32 cm

7.42 x 7.87 x 1.7 in
Network
RFID Frequency Band

865 - 868 MHz

902 - 928 MHz
Environmental
Storage Temperature Range

- 22 - 158 °F

- 30 - 70 °C

Operating Humidity
Others
Form Factor
Application
Operating Temperature

- 13 - 131 °F

- 25 - 55 °C

Warranty Duration
Brand
Features
Features

Cost-Effective

Operates in World Regions
Dimensions
Overall Dimensions

18.85 x 16.13 x 4.32 cm

7.42 x 7.87 x 1.7 in
Network
RFID Frequency Band

865 - 868 MHz

902 - 928 MHz
Environmental
Storage Temperature Range

- 22 - 158 °F

- 30 - 70 °C
Others
Operating Temperature

- 13 - 131 °F

- 25 - 55 °C
Application : Manufacturing|Warehouse
Features : Cost-Effective|Operates in World Regions
Overall Dimensions : 18.85 x 16.13 x 4.32 cm|7.42 x 7.87 x 1.7 in
RFID Frequency Band : 865 - 868 MHz|902 - 928 MHz
Number of Antenna Ports : 4
Storage Temperature Range : - 22 - 158 °F|- 30 - 70 °C
Operating Temperature : - 13 - 131 °F|- 25 - 55 °C
Operating Humidity : 5 - 95 %
Protection Ratings : IP53
Data Sheet
Name
Description
File Size
Date
Size
IF2B RFID Fixed Reader Data Sheet
application/pdf 212.18 KB
212.18 KB
Manuals and Guides
Name
Description
File Size
Date
Size
Low-Level Reader Protocol Programmer's Reference Manual
application/pdf 626.74 KB
7/22/2021
626.74 KB
IF2 Network Reader Drilling Template Instructions
application/pdf 233.93 KB
7/22/2021
233.93 KB
Basic Reader Interface Programmer's Reference Manual (BRI version 3.17)
application/pdf 2.7 MB
5/5/2021
2.7 MB
IF2 Network Reader User Guide (935-040-005 Rev A)
application/pdf 4.29 MB
10/26/2021
4.29 MB
IF2 Network Reader Quick Start Guide (930-252-003)
application/pdf 683.79 KB
10/26/2021
683.79 KB
IF2 and IF61 Light Stack and Sensor Installation Instructions
application/pdf 604.34 KB
7/22/2021
604.34 KB
Regulatory Information
Name
Description
File Size
Date
Size
IF2 Network Reader and IM10 Radio, 865 MHz Compliance Insert (933-249-003 Rev A)
application/pdf 641.21 KB
5/5/2021
641.21 KB
IF2 Network Reader and IM14 Radio, 900 MHz Compliance Insert (933-248-008 Rev B)
application/pdf 1020.8 KB
3/23/2022
1020.8 KB
Name
Description
File Size
Date
Size
Name
Description
File Size
Date
Size
IF2B RFID Fixed Reader Data Sheet
212.18 KB
Low-Level Reader Protocol Programmer's Reference Manual
626.74 KB
7/22/2021
IF2 Network Reader Drilling Template Instructions
233.93 KB
7/22/2021
Basic Reader Interface Programmer's Reference Manual (BRI version 3.17)
2.7 MB
5/5/2021
IF2 Network Reader User Guide (935-040-005 Rev A)
4.29 MB
10/26/2021
IF2 Network Reader Quick Start Guide (930-252-003)
683.79 KB
10/26/2021
IF2 and IF61 Light Stack and Sensor Installation Instructions
604.34 KB
7/22/2021
IF2 Network Reader and IM10 Radio, 865 MHz Compliance Insert (933-249-003 Rev A)
641.21 KB
5/5/2021
IF2 Network Reader and IM14 Radio, 900 MHz Compliance Insert (933-248-008 Rev B)
1020.8 KB
3/23/2022

234-250-0502
IF2 RFID READER-MEM1 865-954MHZ

IF2B000002
IF2B, Std, 865 4 CH, ETSI

234-250-0502
IF2 RFID READER-MEM1 865-954MHZ

IF2B000002
IF2B, Std, 865 4 CH, ETSI