Confined Space Equipment
Miller MightEvac Self-Retracting Lifelines (EUR)
The Miller MightEvac combines the superior performance and reliability of the best-selling MightyLite Self-Retracting Lifeline Series with a quick-activating retrieval mechanism for emergency evacuation.
Overview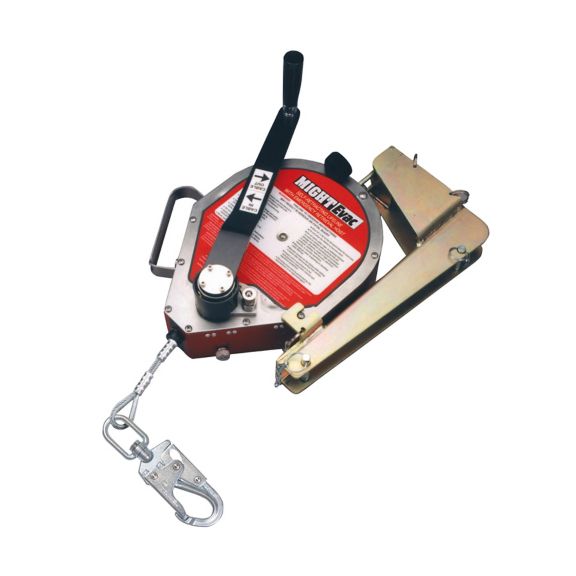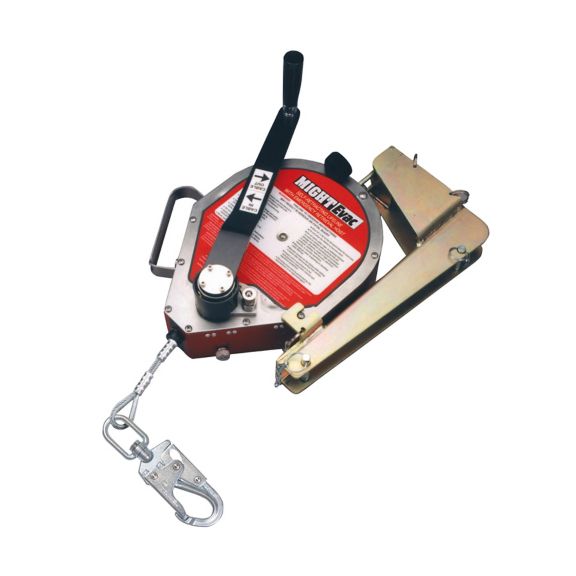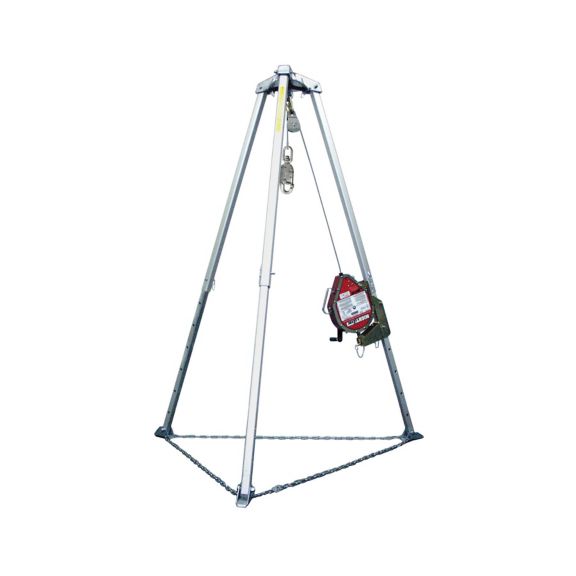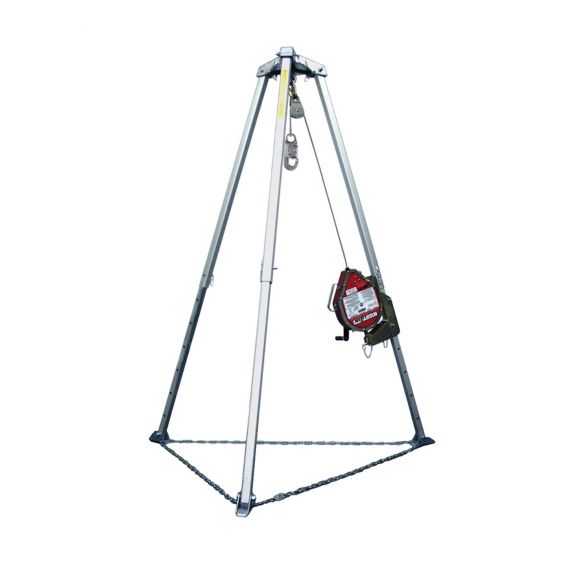 Key Features
Features

Fall Arrest Block - with retrieval winch.
Used in conjunction with the Miller Tripod to form the core of a stable and secure confined entry / rescue system.
Fall indicator.
Complete with screwgate karabiner.
Supplied without brackets.

Benefits

Pressed steel housing and a compact design for heavy duty performance.
Easy-to-use with rescue winch (up/down).
Recommended Industries/Use
Hazards
Confined Space
Fall from height
Warranty Information
Our state of the art equipment provides the critical tool for worker protection, combining mobility with unsurpassed comfort.

​​​​​​​
At our ISO 9001 certified manufacturing facilities we ensure that every Miller product is made in accordance with the standards and meets your exacting requirements.
Data Sheet
Name
Description
File Size
Date
Size
Miller Mightevac Self Retracting Lifeline Datasheet - Middle East - India
application/pdf 92.52 KB
92.52 KB
Miller Mightevac Self Retracting Lifelines Eur Data Sheet - Nordics
application/pdf 86.96 KB
86.96 KB
Miller MightEvac Self-Retracting Lifeline - Datasheet
application/pdf 424.06 KB
5/31/2021
424.06 KB
Miller Mightevac Self Retracting Lifelines Eur Datasheet - Middle East - India
application/pdf 478.18 KB
478.18 KB
Manuals and Guides
Name
Description
File Size
Date
Size
Miller Mightevac Self Retracting Lifeline 19730 Literature - Middle East - India
application/pdf 1.99 MB
12/5/2021
1.99 MB
Miller Mightevac Self Retracting Lifeline 20559 Literature - Middle East - India
application/pdf 2.86 MB
2.86 MB
Miller MightEvac Self-Retracting Lifeline - Literature
application/pdf 749.07 KB
5/31/2021
749.07 KB
Miller Mightevac Self Retracting Lifeline 19164 Literature - Middle East - India
application/pdf 202.77 KB
12/5/2021
202.77 KB
Miller Mightevac Self Retracting Lifelines Eur 4294994823 Literature - Middle East - India
application/pdf 10.54 MB
10.54 MB
Brochure
Name
Description
File Size
Date
Size
Miller Mightevac Self Retracting Lifelines Eur Brochure - Nordics
application/pdf 10.54 MB
10.54 MB
Others
Name
Description
File Size
Date
Size
I277 - MightEvac.pdf
application/pdf 1.17 MB
5/5/2021
1.17 MB
HIS-MF-sp100-mightylites-mightevacs.pdf
application/pdf 225.74 KB
5/5/2021
225.74 KB
Name
Description
File Size
Date
Size
Name
Description
File Size
Date
Size