Fall Protection Kits
Miller Construction Kits (EUR)
All in one solution for worker in the construction industry looking for a lightweight and comfortable solution to work safely.
Overview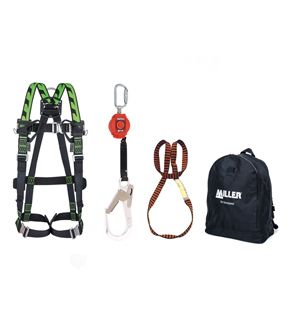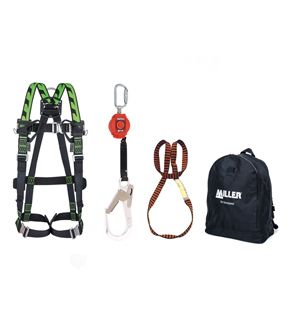 Key Features
Miller kits are produced specifically to provide the worker with immediate selection of fall protection equipment to suit their requirements.

Recommended Industries/Use
Hazards
Warranty Information
Our state of the art equipment provides the critical tool for worker protection, combining mobility with unsurpassed comfort.
At our ISO 9001 certified manufacturing facilities in Europe, we ensure that every Miller product is made in accordance with the standards and meets your exacting requirements.
Data Sheet
Name
Description
File Size
Date
Size
Miller Construction Kits Eur Data Sheet - Nordics
application/pdf 351.31 KB
351.31 KB
Miller Construction Kits Eur Datasheet - Middle East - India
application/pdf 283.18 KB
12/5/2021
283.18 KB
Manuals and Guides
Name
Description
File Size
Date
Size
Miller Construction Fall Protection Kits - Literature
application/pdf 759.24 KB
5/31/2021
759.24 KB
Brochure
Name
Description
File Size
Date
Size
Miller Construction Kits Eur Brochure - Nordics
application/pdf 759.24 KB
759.24 KB
Name
Description
File Size
Date
Size
Name
Description
File Size
Date
Size

1006883
Back Pack Kit No 11

1007842
2 Points Backpack Kit

1006883
Back Pack Kit No 11

1007842
2 Points Backpack Kit