Lanyards
Miller Edge Shock-Absorbing Lanyards (EUR)
Edge tested shock absorbing lanyards supports safety in the event of a fall on an edge.
Overview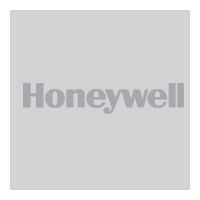 Key Features
Kernmantel Rope Features:
12mm Ø rope lanyard tested over edges
The addition of a shock absorber reduced the fall arrest forces to under 6kN
Meets the requirements of all situations at height
A range of connectors offers the perfect solution for every situation
 Twin lanyards are specially designed for climbing open vertical structures, enabling the user to remain constantly connected (100% tie-off)

Manyard Features:
Edge resistance: Edge tested Manyard, identifiable by its tubular green webbing with a black stripe
Patented core-yarn technology: thanks the the nature of its webbing (wrapped filament) which combines two types of thread: one which is shock absorbent to reduce fall arrest forces, the other which is more robust to resist abrasion on the edges
Integrated shock absorber to educe fall arrest forces
Reduced product length to avoid risk of tripping or snagging
Built-in warning flag for increased security
Recommended Industries/Use
Hazards
Regulations
Conforms to EN355 / EN 354
Warranty Information
Our state of the art equipment provides the criticaltool for worker protection, combining mobility with unsurpassed comfort.
At our ISO 9001 certified manufacturing facilities in Europe, we ensure that every Miller product is made inaccordance with the standards and meets your exacting requirements.
Data Sheet
Name
Description
File Size
Date
Size
Miller Sharp Edge Shock-Absorbing Lanyards (EUR) - Datasheet
application/pdf 452.21 KB
6/17/2021
452.21 KB
Manuals and Guides
Name
Description
File Size
Date
Size
Miller Sharp Edge Shock-Absorbing Lanyards (EUR) - Literature
application/pdf 742.28 KB
6/16/2021
742.28 KB
Name
Description
File Size
Date
Size
Miller Sharp Edge Shock-Absorbing Lanyards (EUR) - Literature
742.28 KB
6/16/2021
742.28 KB
Miller Sharp Edge Shock-Absorbing Lanyards (EUR) - Datasheet
452.21 KB
6/17/2021
452.21 KB
Name
Description
File Size
Date
Size
Miller Sharp Edge Shock-Absorbing Lanyards (EUR) - Datasheet
452.21 KB
6/17/2021
Miller Sharp Edge Shock-Absorbing Lanyards (EUR) - Literature
742.28 KB
6/16/2021